Patriots Head Coach Bill Belichick spent most of Friday morning's press conference discussing the loss of Otis Smith and the release of Steve Martin. While Smith was placed on injured reserve with a shoulder injury on Thursday, the team released the disappointing Martin in the middle of his first season with the Patriots.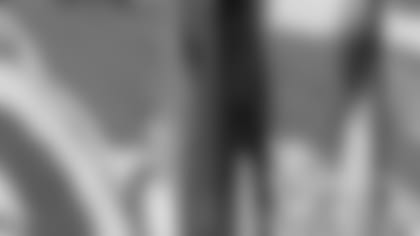 ]()
            "Unfortunately with Otis's injury looks like it is going to take a little longer than we have," Belichick said of the severity of the injury and reasoning for putting the 13-year veteran on IR. "Otis has done a solid job for us and has as much experience in this system as anybody, but we are just going to have to go on. The guys that step in for him are just going to have to takeover the responsibilities that he had."  

Belichick also said he thinks that all three potential fill-ins, Terrell Buckley, Leonard Myers and Antwan Harris, will play a role in filling Smith's hole this Sunday night against the Jets.
But the more questioned move was the release of Martin, a seventh year player who had started five games for the team earlier in the season, but saw his playing time diminish as the season went on and the team struggled in stopping the run. Martin signed with the team in April to bolster the run defense after spending last season with the Jets and recording 78 tackles.
"With Steve Martin, we just felt like it was time to move on with that one," Belichick said. "It wasn't working out, so that was the reason for that decision yesterday."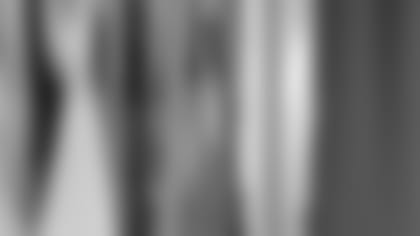 ]()
            When questioned on the timing of the move and the fact that it came late in the week before the 15th game of the season, Belichick answered with a fairly generic "do what's best for your team" response. Martin had not worked out as a run stopper and never seemed to fit into the Patriots defensive system.  

Reached late Thursday, Martin echoed the fact that he never really worked into a comfortable role of the Patriots.
"I never felt like I really gelled," Martin said. "I didn't think they wanted me to be their guy. They wanted me to be an insurance policy. I never really felt like I was one of their guys."
"All I can say is I will all the players well," Martin concluded. He also added that his agent had already been contact by the Jets, but that he would just wait to see how things played out.
Friday, Martin's now former teammate and fellow defensive lineman Anthony Pleasant said it was a situation where Martin never adjusted into Belichick and defensive coordinator Romeo Crennel's system.
"To fit here you have to adjust to what they want you to do," Pleasant said. "That's not necessarily what you might think is best for you. Whatever technique is called, you have to do it. I wouldn't say he was doing his own thing, but he wasn't doing exactly what they wanted him to do."
As unlikely as it may sound, Martin's potential signing with the Jets would simply be another unique chapter in the historic, Boarder War rivalry between the two teams. Stranger things have happened, but Belichick said the potential signing or transfer of information to the Jets never really played a part in his decision making process.
"Whatever the ramifications are, you have to live with those," Belichick said. "Any time you release a player he can always go somewhere else or go do something else and you understand he is free. I understand that. But I think what's most important for me and the football team is to do what's in the best interest of the team."
The Jets added two players to the injury report on Thursday. Fullback Richie Anderson and wide receiver Santana Moss are both now listed as Probable with ankle injuries. The other five players on the list from earlier in the week, defensive end John Abraham (quadriceps), wide receiver Wayne Chrebet (neck), running back LaMont Jordan (ankle), running back Curtis Martin (ankle) and guard Dave Szott (knee), are all still listed as Probable as well. … The Patriots announced late Friday that the team would be holding future training camps at Gillette Stadium rather than the former summer home of Bryant College in Smithfield, Rhode Island. The team's official press release of the announcement is available here on Patriots.com.
The Patriots have a 13-4 record since 1993 when the temperature at kickoff is 36 degrees or cooler. Temperatures by Sunday night are forecast to be in the 30s. … New England has a division-best 3-1 record against the AFC East this season and an 8-1 record in the last nine division games. … David Patten has equaled a career-high with 51 receptions and needs just 20 yards, he stands at 730 for the season, to establish a new yardage best. … With 99 points Adam Vinatieri needs just one more to become just the second player in NFL history to score 100 or more points in his first seven seasons. … Sunday night will be the 86th meeting between the two teams. The Jets lead the series 46-38-1, although New England has won the last two meetings including a 44-7 affair earlier this year. The Jets have won five of the last seven meetings. … The Patriots have a 7-3 record in December since Bill Belichick became head coach in 2000