JACKSONVILLE, FLA. – Patriots Head Coach Bill Belichick held his final Super Bowl week press conference at the Prime Osborn Convention Center Friday morning. A traditional culmination of the week's media commitments for both teams, the coach who enters Sunday's game looking to win a third Super Bowl title in four seasons took the opportunity to show gratification for his team's spot in Super Bowl XXXIX.
"On behalf of the New England Patriots, it's an honor to be here representing the AFC in his game," Belichick said in his opening remarks. "The AFC was a very competitive division this year. We played some outstanding teams at the end of the year in the Jets, Colts and Steelers, and it was a very competitive division for us."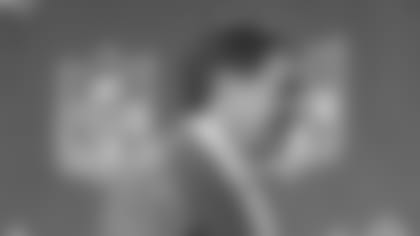 ]()Maybe the most notable moment during the press conference, which Belichick attended in a grey suit with a pink shirt and tie was his decision not to stop at its conclusion to pose for photos with the Lombardi Trophy. The photo opportunity is a Friday tradition for most Super Bowl coaches, one Belichick willingly took part in during New England's previous two Super Bowl trips following the 2001 and 2003 seasons.
"Coach has elected not to pose with the Lombardi Trophy," said AFC Information Manager Steve Alic as Belichick marched swiftly past the trophy to exit the stage.
However, just because he didn't hang around to mug for the cameramen with the trophy doesn't mean the 30-year veteran coach doesn't understand what it stands for.
"That trophy represents the team, I mean that word collectively, T-E-A-M, that is able to play the best for the year that it's engraved," Belichick said. "It doesn't mean anything about what happened the year before. It doesn't say what's the best team, which has the most talented players, which team has the biggest payroll or smallest payroll. It stands for the team that played the best that season."
In an attempt to be that team for the second straight season, the Patriots finished up practices at Bartram Trail High School on Friday afternoon preparing for an Eagles team that presents plenty of challenges.
"We've had two weeks and we've needed all of it," Belichick said during his morning session. "I think that our preparations are coming along. As we wind down, we're looking forward to the game. I think our players are excited to play, and we're going to have to have our toughest game of the year. It's going to be a huge challenge for us against the Eagles, who are such an outstanding football team."
New England will put the final wraps on its Super Bowl preparations with a light workout and team photo at ALLTEL Stadium on Saturday.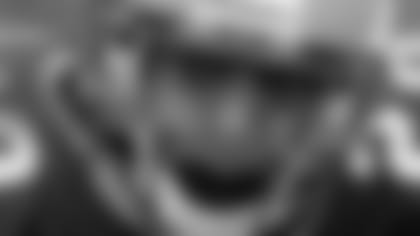 ]()Dillon added to Pro BowlPatriots running backCorey Dillon** became the second player this week to be added to the AFC's 2005 Pro Bowl roster when he was added to the squad in place of injured Colts running back Edgerrin James early Friday. Six New England players will now represent the AFC champions in the Feb. 13 game in Hawaii as Dillon will join teammates Tom Brady, Tedy Bruschi, Larry Izzo, Richard Seymour and Adam Vinatieri. Dillon will be making his fourth career trip to the Pro Bowl.
In his first season in New England Dillon set a franchise record with a career-high 1,635 yards on 345 carries (4.7 avg.) to go along with 12 rushing touchdowns. Dillon's contributions helped the Patriots finish the season with a 4.1 yards per carry average as a team, the first time the franchise eclipsed the 4.0 yards per carry mark as a group since 1985.
Big game call-upNew England filled its 53rd and final roster spot for Sunday's game by signing offensive guard Billy Yates from the team's practice squad. Yates, 24, signed with the Patriots practice squad on Sept. 11; he remained on the squad for the remainder of the season. The Texas A&M grad originally signed with the Dolphins as an undrafted rookie free agent in 2003. He spent most of that season as a game day inactive, before participating in the final three games of the year for Miami.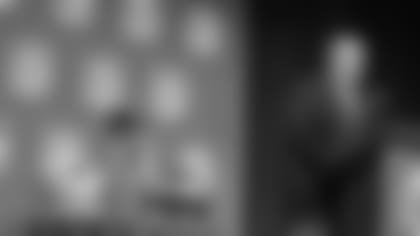 ]()Notes** Belichick's father, Steve, attended Thursday afternoon's practice session. … Quirky Southern charm activity of the week: Super Hermit Crab Races at the Amelia River Water Front. The races take place every half hour from 5-9 p.m. on Friday and from 10 a.m. to 9 p.m. on Saturday, with crabs representing each of the two participants in Sunday's game. … Atlanta Falcons running backWarrick Dunnwas named the Walter Payton NFL Man of the Year on Friday. "My mom inspired me to do what she did in her life – help others," Dunn said. "People say I'm giving back, but I think I'm getting a lot more than what I put in. We can all make the world a little better by doing just a little bit with whatever we have to offer." … Belichick is prepared for pretty much any scenario with Eagles wide receiver, but one. "He's not going to be out there on crutches," Belichick said. "If he's out [there] he's going to be able to run and play. Whether he can cover him or not, that remains to be seen. But they're not going to put the guy out there in a wheelchair." … Asked if he thought his name would ever be on one of the NFL's trophies, asVince Lombardi'sname appears on the Super Bowl trophy, Belichick quickly responded, "No, no." … Belichick took time to praise the Jacksonville area, in contrast to the beating the Super Bowl city has taken in some media outlets. "I'd like to thank the people of Jacksonville who have been so hospitable towards us. We've had great service at the hotel. The escorts, the people at Bartram Trail High School have a great and gone out their way to make it as easy for us as they possibly can. I'd like to extend our appreciation to the people of Jacksonville for taking such good care of us." … Pro Bowl kickersAdam VinatieriandDavid Akerslead the list of 15 players from the two Super Bowl teams with NFL Europe playing experience. Other notable names with NFLEL experience include Patriots guardJoe Andruzziand defensive tackleKeith Traylor, as well as Eagles linebackerKeith Adams, punterDirk Johnsonand linebacker Nate Wayne. … According to Sporting News' Dan Pompei's Friday pool report the team had its best practice of the week based on Belichick's estimation, thanks in part to the best field conditions of the week at Bartram Trail High School. … "I think the players are excited and ready to play," Belichick said following the final workout. "there have been a lot of things to deal with but we are getting close and the excitement is starting to build up, which is where you want it." … The entire New England team participated in practice on Friday as the team issued its third spotless injury report of the week. Defensive tackleRichard Seymourpracticed wearing a brace on his injured knee. … Patriots ownerRobert Kraft,linebackerMike Vrabel, centerDan Koppenand running backCorey Dillontalked with students and employees of Bartram Trail to thank them for their hospitality. Vrabel joked, "If you need tickets, I'll let you guys know Dan Koppen has two extras." … NFL CommissionerPaul Tagliabue also held his annual Super Bowl press conference on Friday. Tagliabue defended the league's selection of Jacksonville to host a Super Bowl while also saying that the Super Bowl involved "one and maybe two teams that will be rightful claimants to the concept of being dynasty."