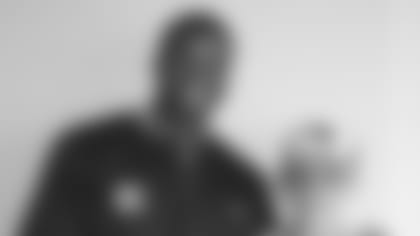 ]()Patriots wide receiver Bethel Johnson made a wish come true Friday when he welcomed 12-year-old Joseph McCaffrey to Gillette Stadium as part of the Make-A-Wish Foundation of Massachusetts' wish-granting program, which serves children with life-threatening medical conditions. Joseph, a Middleboro, Mass. native, has been diagnosed with Hodgkin's disease and requested to meet Johnson, who has been his favorite player since he joined the team two years ago.
Joseph arrived at the stadium accompanied by his family and then spent about half an hour with Johnson. Since Joseph is an aspiring wide receiver himself, Bethel shared with him some tips and pointers on playing technique, before signing autographs. Johnson even asked for Joseph's autograph, and he happily obliged, signing a photograph that he had brought along as a gift for Johnson.
"It's a great feeling to share my time with kids like Joseph", Johnson said. "I hope he had a good time here today, because I definitely had fun with him."