Coordinator Dean Pees doesn't like what he's seeing on the field these days from his defense. He's even less enchanted with what he reads in the newspaper or hears on television.
With criticism flying in from all angles, Pees took the opportunity Saturday to offer his own analysis of what's troubling New England's defense while clearing up what he feels are common misconceptions stemming from last weekend's meltdown in San Diego.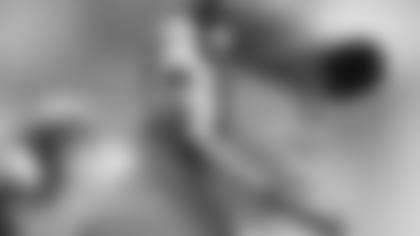 ]()"I think sometimes people get caught up – and I read it a couple of times this week – in stats," Pees said. "When you get caught up in stats, it can sometimes be very, very misleading in how someone's actually playing.
"The bottom line with us on defense is we've got to quit giving up big plays."
Pees counted four plays from Sunday's loss to the Chargers that affected the outcome of the game – completions of 48, 49 and 59 yards from Philip Rivers and a 32-yard pass interference penalty by Ellis Hobbs. The three long passes accounted for 156 of San Diego's 404 yards while the penalty gave the Chargers a first down at the goal line in the third quarter, resulting in Rivers' 1-yard touchdown pass to Antonio Gates on the following play.
After watching the film and breaking down the game on a play-by-play basis, Pees came to the conclusion that his defense didn't play nearly as bad as everyone else suggests.
"Statistically, last week looks terrible, but it really is because of four plays," Pees said. "We've got to get rid of those four plays, but I'm saying the perception is sometimes you've got to be careful because then the whole defense feels like, or you feel like as a coach, 'Jeez, we're not playing well. We gave up 400 yards.' Yeah, you're not playing well on those four plays.
"Let me give you an example. If somebody ran the ball 10 times in a row and they gained seven yards every time they handed the ball off for 70 yards, you'd say that was bad defense. If a team ran the ball 10 times and gained no yards for nine plays, but gained 71 yards on one play, is that bad run defense or is that a bad play? Yet, statistically, they gained 71 yards and the other time they gained 70, so when you're evaluating that as a defense, no, we missed a tackle or whatever we did, we gave up a bad play."
Likewise, Pees suggests Sunday's loss was easier to digest than the one to Miami last month since the outcome hinged directly on a handful of plays whereas the loss to the Dolphins stemmed from a lack of preparation and the inability to adjust.
"In the Miami game, I felt a little more frustrated at the end because they got into some things we weren't ready for and got us," Pees said. "That wasn't the case this week."
When Pees met with the media in September, he explained how he grades each defensive play based on the down, distance and result. He hands out wins and losses for each play based on the outcome. For example, a win on first down is a gain of three yards or less. A win on second down is anything that makes it third-and-4 or more while a win on third down, obviously, is stopping the opponent short of the first down.
Pees' breakdown of Sunday's game in San Diego yielded shocking results despite the 30-10 score.
"You'd be surprised to find out that last week we had more wins than losses on every down and distance than we had in the previous five games," he said. "When you sit back, you go, 'Jeez, did we really play that bad?' No, we didn't play that bad. Yes, we played terrible on four or five plays. The rest of the plays, we didn't play terrible, so we've got to maintain that and figure out a way of not allowing those big plays.
"Until that stops, the results aren't going to change, so that's what's got to stop."
Pees also clarified the misconception – both from the media and several opposing players – that the Patriots got beat in man-to-man coverage on the aforementioned big plays.
Asked if he called different plays on Rivers' 48-yard bomb to Vincent Jackson to open the game and his 49-yard touchdown to Malcolm Floyd later in the half, Pees said, "They were two different coverages, but they were just deep coverages. They weren't man-to-mans, or they weren't blitz or anything, they were just deep coverages where you ought to be able to cover the deep ball.
"As a coach, it drives me nuts to watch TV and see analysts and everybody else talk about coverage. If I'm playing a three-deep coverage and I'm a corner out here and I'm playing Cover 3 – you've got the corner in the middle of the field, a safety and a corner – and this guy runs a straight, nine-route streak, who's going to help me on that? OK, but then I'm in blitz coverage on the same guy and he runs the same streak. Who's going to help me on that?
"Downfield, all zone coverages are man-to-man. When you watch TV, the guy says, 'Well, they were in man coverage.' No they weren't. Or, 'Oh, they're in zone coverage.' No they weren't. About 50 percent of the time, the analysts are wrong on what the coverage is."
Pees referenced a play from last season against Pittsburgh in which, according to the reports, Hobbs allegedly got beat on Ben Roethlisberger's 32-yard touchdown pass to Najeh Davenport.
"Everybody said [it was] because he was close to the receiver in the end zone. We were in Cover 2," Pees said. "It was the safety's play. Ellis was just trying to make a great play, but in the paper it read, 'Ellis Hobbs got beat in man coverage.' He wasn't even in man coverage. It was the safety back there.
Down the field, everything at some point in time becomes one guy against one guy. I can't have them spread out with three receivers across the field and have five guys back there covering all of them. At some point in time, down the field it becomes me against you. That's why I say sometimes everybody is trying to analyze things and sometimes you can overanalyze them. The bottom line is that's why every week I critique the defense on how we did on a down-to-down basis."
According to Pees' analysis, the Patriots haven't strayed too from the formula that made them successful on defense in each of the past two years. They just need to stop giving up the big plays.
"I'm comparing this to every other defense since I've been here and coached and it's just the difference right now between us and what we've been in the last two years – and in the last two years statistically we've been very good – is big plays," he said. "What we've got to do is correct those techniques. There's no magical call that I can call all the time to correct those things. We've just got to play those plays better and do a better job fundamentally on the techniques we play in those situations."
Count defensive end Richard Seymouramong those confident the Patriots can snap out of their defensive funk in time for Monday's game against the Denver Broncos.
"They can run the ball and I think they're leading the league in passing as well, so I think we've got our work cut out for us," Seymour said Saturday. "As a competitor, like I always say, I think you've got to enjoy these type of opportunities. It's a Monday night game, so we've got a chance to come back and show what type of team we have.
"I think it was just disappointing last week because we know we're a better team than what we put out on the football field. We've just got to capitalize on the opportunities we have and we didn't do that last week. It's nobodies fault but ours. We have an opportunity to rectify that. Hopefully, we'll put a better product on the field Monday night."
Seymour will get a chance to match up against Broncos' rookie left tackle Ryan Clady as the Patriots attempt to improve their pass rush, though Seymour isn't as concerned with the qualifications of his opponent as he is with his own performance.
"The main thing defensively is to be aggressive," Seymour said. "It doesn't matter who we go against. I feel if I bring my game, it really doesn't matter who the opponent is. It's just whether you go out and do a good job or not."
The Patriots are shaping up health-wise as they put the finishing touches on their preparation for Monday's game. Wide receiver Kelley Washington, who's been plagued by an ankle injury since Week 2, returned to practice Saturday, as did rookie cornerback Jonathan Wilhite, who missed two days with flu-like symptoms. … Linebacker Eric Alexander(calf), right tackle Nick Kaczur(ankle), defensive end Jarvis Green(ankle) and running backsLaurence Maroney(shoulder) and LaMont Jordan(calf) were not on the field Saturday during media availability.