After making their fourth-round selection shortly after the NFL Draft resumed on Saturday, the Patriots had lots of time to kill until their next scheduled picks in the seventh round.
That is, until they sprung a trade late in the afternoon. New England sent running back/return specialist Jeff Demps and one of their seventh-round picks (229 overall) to Tampa Bay for running back LeGarrette Blount.
The four-year pro had worn out his welcome in Tampa, and became expendable with the emergence of rookie Doug Martin last season.
"Excited to have him here," Belichick said of his new running back. "He's a good football player. He's had a lot of production.
Demps, meanwhile, had indicated that he wanted to continue with his track career (he represented the U.S. in last summer's Olympic Games) and play football part-time, which the Patriots apparently weren't interested in allowing him to do, at least in New England.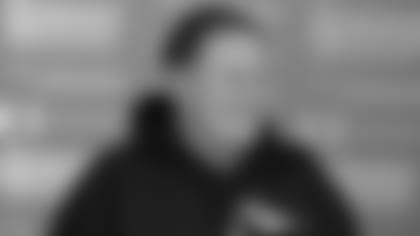 "We had an opportunity to get a good player at a price that we felt was fair, good value for what we gave up. That's why we did it," Belichick maintained. "We just felt the overall trade was good for our football team."
At the beginning of the day, Josh Boyce, a wide receiver from Texas Christian, became a Patriot when New England selected him with the fifth pick in the fourth round (102 overall).
Boyce has blazing speed (he ran a 4.3 at the combine), but the big concern with him is the injury he suffered to small toe (called a Jones fracture). However, he ran his 40-yard dash at the Combine in February with the injury, and had surgery on it afterward. That should allow him to be ready for at least some of this spring's practices in Foxborough.
"A lot of [players at the Combine] didn't run as fast as I did. I think the Combine helped me out a lot…. I'm just glad it worked out."
Head coach Bill Belichick, during an appearance on NFL Network in the middle of the afternoon, explained the move of adding a second receiver in the draft in as many days.
"[Aaron] Dobson and Boyce are both fast guys that play primarily on the perimeter, that have good size, that are tough, that have shown up in the kicking game, and blocking… things like that. They're smart players, mature, and hopefully they'll fit in well with our offense.
"It'll certainly be a new receiving group for us," he added, "and our chemistry and timing and execution and all that will have a long way to go to blend in with some of our other veteran players on the offensive side of the ball, but hopefully, all those guys will be able to grow together with our relatively young tight ends and a fairly young group of backs and become productive in the passing game."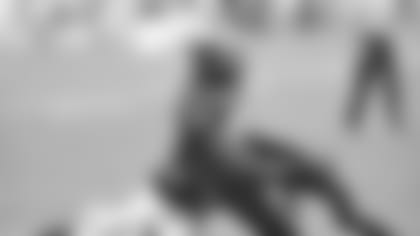 Unlike some of the other players New England drafted this weekend, Boyce already knows some of his new teammates, including quarterback Tom Brady, with whom he shares an agent. He has also worked out with fellow receiver Julian Edelman, and was college teammates with Marcus Cannon and Malcolm Williams.
At the end of the day, New England made two seventh-round selections: defensive end Michael Buchanan from Illinois and yet another Rutgers player, linebacker Steve Beauharnais. That concluded their activity in the 2013 NFL Draft, but the selection process wasn't entirely over, as the Patriots began working on signing a number of rookie free agents who went undrafted. Several players announced via their Twitter accounts that they'd inked deals with New England.
All the Patriots rookies will be in town later next week for rookie mini-camp, their first taste of life in the NFL.