PITTSBURGH (AP) -- Tom Brady maintained his mastery of the Steelers, throwing three touchdown passes to tight end Rob Gronkowski and scoring once himself, and the Patriots bounced back from an embarrassing 20-point loss by beating the Steelers 39-26 on Sunday night.
No NFL team wins more on its home field than Pittsburgh, but no opposing player wins there like Brady, who has won six of seven overall against the Steelers and four of five at Heinz Field. He was 30 of 43 for 350 yards with no sacks or interceptions, and now has 14 career TD throws and three interceptions against the Steelers.
The Patriots and AFC East-rival Jets are tied for the conference's top record at 7-2.
Pittsburgh (6-3), its normally dominating defense shredded by Brady during its second home-field loss this season, drops back into a first-place tie with Baltimore in the AFC North. The Steelers played most of the game without wide receiver Hines Ward (neck), whose streak of 186 consecutive games with a reception ended.
Brady threw only one incompletion during a 70-yard drive on New England's first possession that ended with his 19-yard TD throw to Gronkowski, a rookie who played his high school senior season in Pittsburgh.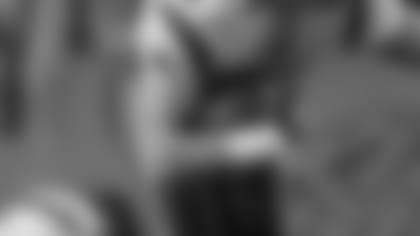 ]()New England started the second half with a near-identical 78-yard drive that Brady finished off with a 9-yard throw to Gronkowski, making it 17-3 and silencing a partisan crowd of 64,359 that rarely sees a rival quarterback being so effective and efficient.
As good as ever against Pittsburgh, he was more emotional than usual - screaming during huddles, yelling at linemen for penalties - perhaps reflecting his unhappiness at losing 34-14 the week before at Cleveland.
Brady, who has averaged 373 yards in his last three starts against Pittsburgh, found Gronkowski for a third time on a 25-yarder that upped it to 36-18 and emptied out whatever fans hadn't already left.
Brady methodically led drive after drive by throwing underneath Pittsburgh's two-deep zone defense. The quick throws - welcome back, Wes Welker - confused the Steelers' defense and negated Pittsburgh's oft-successful blitzing schemes.
Welker, whose production has been nearly cut in half since last season and reduced even more since Randy Moss' departure, made eight catches for 89 yards. Gronkowski had five for 72 yards. BenJarvus Green-Ellis ran for 87 yards, the most against Pittsburgh's defense this season.
James Sanders effectively ended it with a 32-yard touchdown return of an interception with 8 1/2 minutes remaining on a throw by Roethlisberger that was tipped by Patrick Chung - though there were three more touchdowns, two by Pittsburgh.
(c) 2010 The Associated Press