DETROIT (AP) -- Tom Brady's perfect game was much too much for the Detroit Lions.
Brady threw a season-high four touchdown passes, all in the second half, and the New England Patriots routed Detroit 45-24 on Thursday.
He was 21 of 27 for 341 yards - just short of season high - with no interceptions, giving him a perfect quarterback rating of 158.3. Brady became the first to have a perfect passer rating this season with a minimum of five attempts, according to STATS, LLC.
It was Brady's second perfect QB rating. His first was Oct. 21, 2007, when he threw a career-high six TDs in a win over the Miami Dolphins.
Brady threw a go-ahead touchdown to Deion Branch early in the fourth quarter after connecting with him on a 79-yard pass to tie the game at 24-all. Wes Welker's second TD reception sealed the victory with 6:42 left, putting the Patriots ahead 38-24.
The Patriots (9-2) moved a half-game ahead of the AFC East rival New York Jets for the NFL's best record after trailing by 11 points late in the first half.
Detroit (2-9) ended up not being more competitive than it had been in its previous six showcase games - losing those by an average of 23.2 points.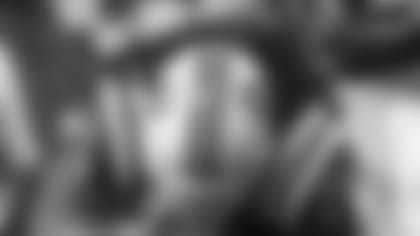 ]()BenJarvus Green-Ellis ran for two TDs, the second capping the scoring with 3:14 left that led to several pushing and shoving matches with the frustrated Lions.
Shaun Hill was 26 of 46 for 285 yards with one TD - a score to Calvin Johnson at the end of the first quarter that put the Lions up 7-3 - and two interceptions to rookie cornerback Devin McCourty.
Maurice Morris ran for two TDs, matching his total in two seasons in Detroit. Morris' first score put Detroit ahead 14-3 with 5:58 left in the first half.
Green-Ellis' 15-yard TD pulled the Patriots within four with 45 seconds left in the second quarter, then they allowed Detroit to drive for a lead-padding field goal to end the first half.
The Lions looked like they finally might put together a good showing on Thanksgiving day, forcing New England to punt on its first drive of the second half.
But Detroit began to fall apart when Hill underthrew Johnson on the ensuing possession and McCourty picked off the pass and returned it 23 yards to set up Brady's game-tying pass to Welker.
Morris put the Lions ahead again midway through the third quarter, but the lead didn't last long.
Brady found Branch, who was wide open, and he ran circles around Alphonso Smith on a 79-yard score that was his longest pass of the year 22 seconds later.
Branch beat Smith on his next TD with 13:45 left in the first half, sending the cornerback to the bench in a move that was made much too late to help the Lions.
*(c) 2010 The Associated Press.
*