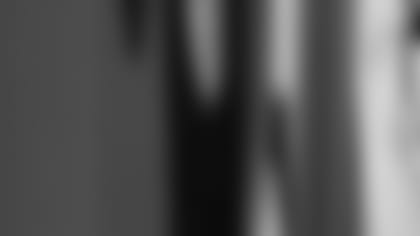 ]()
            Patriots quarterback Tom Brady has spent the last few months doing something that he hasn't really had the chance to do in quite some time — take care of the little things. That, according to Brady, has been the biggest difference this offseason, one in which he is recovering from a late-season injury to his throwing shoulder.  

Brady and fellow Patriots Rodney Harrison and Richard Seymour met with the media Thursday morning at Gillette Stadium. The three, along with most of their Patriots teammates, continued through the first week of the offseason program.
"About a month ago I made a list of all the things that I need to do, just kind of things in my life that I wanted to get straightened out," Brady said in between workouts. "And I have been working at that every day. When you are playing football that is the number one priority and from the time we won the Super to the start of the season to the end of the season it was just madness. There were things that I never got a chance to do and now I am getting settled. I am prioritizing things in my own life so I can really go forward and improve things down the road."
Brady also shed some light on his shoulder injury, although as is the policy under Patriots Head Coach Bill Belichick, he didn't go into detail. The Patriots offensive leader simply said he is recovering from the shoulder problem and expects to be at full-health in the near future.
One thing that Brady did seem to be a bit excited about was the moves the team has made through free agency and the prospects of having a much more solid defensive unit in 2003.
"There have been some key additions that I think are going to help us," Brady said. "Most of those additions have been on defense, but if they don't give up any points this year I don't think we will lose too many games. Not that a quarterback ever complains about getting some defensive guys, especially a guy like Colvin who I have played against."
Another of those defensive additions, Harrison, seemed to be right at home dealing with the media. The two-time Pro Bowl safety addressed a number of issues while saying that he is still getting used to his surroundings and new teammates. Like Brady, Harrison has spent the early part of the offseason recovering from a groin injury that limited him to what he said was a 65-percent playing level last season.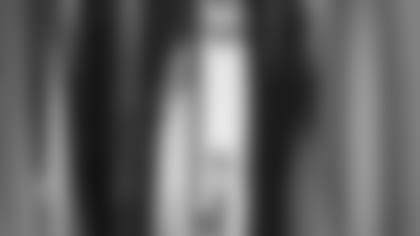 ]()
            "It really destroyed my season," Harrison said of the injury. "They told me I was going to miss eight weeks, but I basically came back after two-and-a-half weeks. I was never the same. I am a veteran and I should have known better, but I really wanted to go out there and fight with the team and tried to go out there and do the best job I could. Unfortunately, I wasn't able to play at the level I was used to."  

Harrison also said that he has no problem with his label as a tough player who is a borderline headhunter.
"I mean, I like it personally because this is a fierce game," Harrison said. "This is a very intense game. This is a physical game and these guys are trying to catch touchdowns. They are basically trying to take food out of your mouth. So I want to win. I want to make sure that people know that I am back there and that I can make a difference back there. But as far as head hunting and trying to intentionally go out there and hurt someone, that's not me. But in between the lines and before the whistle is blown you have to go out there and hit and lay it on someone. That's just the nature of the game."
Harrison had good things to say about his new quarterback, harkening back to a big game Brady had against Harrison's Chargers in 2001.
"He's a great passer," Harrison said. "I think his coming out day was basically against us … like I said before, they put up points and that excites me. You don't have to go out on the field like the Ryan Leaf days and there's three plays of offense and you're down 14-0. I'm glad that's off my back."
For his part, Seymour talked about his ability to play both defensive end and defensive tackle and the benefits of both. There has been talk this offseason that depending on what happens in the upcoming draft, Seymour could see more significant action at end in 2003.
"I have been playing along the whole front anyway," Seymour said. "Wherever I end up it is fine with me. If I am at nose tackle or at end, it is fine with me.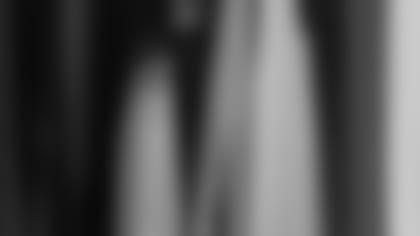 ]()
            "It's different playing at nose tackle because most of them are slower guys. I mean if I am just going against the center one-on-one that's fine, but if you are constantly getting double teamed all the time with a guard or something like that, then it gets to, 'I want to go out to end now.'"  

Seymour believes the Patriots defense is significantly better thanks to offseason moves.
"Any time you can add two good, quality guys into a defense that was struggling last year it is going to be good for us. Colvin can rush off the edge; he's a good pass rusher. And just watching Harrison, just having him in our secondary can only make this team better.
Brady confirmed recent published reports that he had restructured his contract to ease his cap hit a bit for this season. He said that basically a portion of his deal became guaranteed money, therefore lowering his yearly salary.
"I think it just freed up some money for the salary cap," Brady said. "You do whatever takes to help the team get better players and help the team win. Ultimately, the only thing I care about is winning … not that mine was a sacrifice at all for this contract, but different guys make different commitments. Different guys make different sacrifices. I think the guys that I want to play with and the guys that want to play with me are going to be the ones that are the ultimate selfless team players."
For transcripts of today's press conferences from all three players check back to Patriots.com later today. For video from the three players, tune into Patriots Video News later this afternoon.
According to the New Haven Register the Patriots were one of the many teams at a three-player private workout on the campus of Yale University recently. Representatives of more than 10 NFL teams put Southern Connecticut State defensive lineman Jacques Cesaire, University of New Haven offensive lineman Phil Bogle and a former Southern University graduate, running back Rashaan Dumas, through numerous drills to test the players in advance of the upcoming April 26 draft. … The league owners voted down the proposal to adjust overtime procedures by giving both teams at least one possession. The measure got just 17 votes on the final day of the NFL Annual Meeting, falling short of the 24 votes needed to pass. The league tabled the proposal to expand the playoffs from 12 to 14 teams. That proposal will be revisited at the league's May meeting in Philadelphia