The Patriots signed the final of their six draft picks, second-round pick Deion Branch, the team confirmed Tuesday morning. Terms of the deal for the wide receiver out of Louisville were not released, but published reports put the pact as a five-year agreement for just under $3 million that is loaded with incentives.
The 5-9, 193-pound Branch will now join his fellow rookies and early-arriving veterans in camp. Branch will look to battle at wide receiver with returning starters Troy Brown and David Patten, free-agent acquisition Donald Hayes, returning veterans Fred Coleman, Scott McCready and Jimmy Farris, and fellow rookies David Givens and T.C. Taylor. While both Brown and Patten are coming off of solid seasons, the battle for the third-through-fifth wide receiver spots should be an interesting one to watch. The Patriots hope that Branch will work his way into the forefront of that competition. Today's signing allows him to keep his time missed to the absolute minimum and can only help his chances.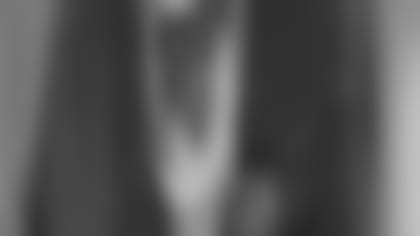 ]()
            Branch totaled 143 receptions for 2,204 yards and 18 touchdowns in two years at Louisville after transferring from Jones County (Miss.) Junior College. In two seasons at Jones County, he totaled 106 receptions for 1,651 yards and 14 touchdowns.  

Before Branch missed yesterday's opening of camp for rookies, the last Patriots draft pick to arrive in camp late was running back J.R. Redmond in 2000