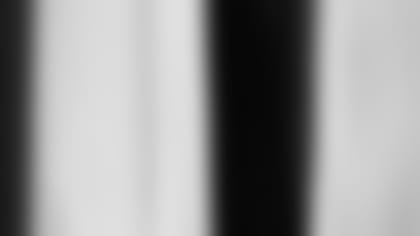 ]()
            Preparations for 2003 officially kicked off on Monday as the voluntary offseason-conditioning program began at Gillette Stadium. One of the many Patriots in attendance was an enthusiastic Tedy Bruschi, eager to begin the work towards building this season's team.  

But as much as the work was being done on the field and in the weight room on the first day of workouts, Bruschi was aware that a number of moves made during the offseason, as well as moves perhaps to come, could play a big factor on the team that steps onto the field at Gillette Stadium next season. Bruschi said his first impressions of free agent linebacker Rosevelt Colvin were positive, although no moves can really be analyzed until the pads go on in August.
"I met Rosevelt today," Bruschi said. "He seems like a good guy. How he is going to fit in, I am sure the coaches have a plan. He might play a little outside linebacker, pass rusher, but you never know how a free agent signing will turn out. You have to wait until training camp. After the first week of training camp we will be able to make a definite decision. I will be able to look at him and say, 'He is going to be great.' But right now I think it is a good signing. Football-wise, we will see how he fits into the scheme. Rodney Harrison I think is a good pick up."
As much as Bruschi is eager to see the new acquisitions on the field, he is also eager to find out what will happen with teammate Tebucky Jones. Jones is currently tagged as New England's franchise player, although there have been rumors of late that considering the abundance of safeties the team has that either he or Lawyer Milloy could be on the trading block.
"I would love to see Tebucky back," Bruschi said. "You know certain things are happening where … does it look impossible now that he's going to come back? Are we going to trade him? I don't know. That's the way it is going to go. I think something's going to happen here pretty soon with Tebucky's situation. We've got a lot of safeties, a lot of good, quality safeties. We'll see how that pans out, but I'd like to have 34 back."
Bruschi went on to say that Jones brings a package to the football field that isn't common, one that he believes can significantly help a football team.
"Tebucky brings a presence and an attitude," Bruschi said. "Tebucky Jones and Andy Katzenmoyer are the two best examples that I've ever seen of size, speed, strength, athletic ability and a combination of all those things put into one. To have him back there at free safety, his range, his attitude … he was always a good attitude, a good locker room guy. He's a physical presence; receivers knew where Tebucky was, believe me. That type of presence at safety is a valuable asset. And him being a good friend of mine, when you play a few years with a guy you want to play some more years with the guy. You want to bleed it out as long as you can. But does it happen? No it doesn't. But if it works out where Tebucky is here, it would be nice."
Similarly though, Bruschi said he can't envision the Patriots defense without captain and Pro Bowler Milloy. The players came into the league together as rookies and Bruschi knows that Milloy is one of the keys to New England's secondary. He believes, though, that if any coach can make a system of three safeties, or a system of two strong safeties, work, that person is Patriots Head Coach Bill Belichick.
"He'll think of something," Bruschi said with confidence. "He'll think of some wrinkle or some scheme to have all three of them out there on the field at the same time. He did it at times last year with Victor Green. I think it is a possibility, but reality would say that maybe it's not best. But I think that schematically Bill could think of something that could have them there at the same time."
And that game of numbers could carry over into Bruschi's position of linebacker. With healthy returning players like himself, Ted Johnson, Mike Vrabel, Roman Phifer, Willie McGinest and the addition of Colvin, some creative scheming and game planning could take place.
"We've got good quality players," Bruschi said of New England's crop of linebackers. "Somebody's going to have to rotate. Somebody is going to have to sit while they watch. While they play, somebody is going to have to come in off the bench. It may be me. That's the way it has been. If my role is the same in December as it was in September, I'd be surprised. Every year I've started a role out in September and it's been different in December. That's how it goes around here. I understand that and I know that. I expect it, too."
Healthy and fully recovered from the knee injury that kept him out of the last four games last season, Bruschi said Monday that it was comforting to see such a strong turnout at the first day of workouts.
"I think all of us know that the bottom line is we do better work here than if we were at home," Bruschi said. "I know I would. I do better work here than when I am at home in Vegas. There are a lot of distractions out there. I am here because I want to be here. I don't have a workout incentive or any of that. Because I know, I am going to work here. I am going to stay on top of my stuff and make sure I'm just perfect going into next season because I do it better here than if I was at home."
The Buffalo Bills continued with a defensive-minded offseason by agreeing to terms with free agent defensive tackle Sam Adams over the weekend, according to the team's website. After negotiating with the Bills for nearly three weeks it had appeared that the sides were too far apart earlier last week, but according to ESPN.com, they worked out the differences to agree to a four-year deal on Sunday. The deal is reportedly an incentive laden one that rewards the 6-3, 330-pound, 10-year NFL veteran based on playing time and performance.
"Now, I'm going to work to be the player they want me to be," Adams told ESPN.com. "I think this move in signing me will help get this team to the Super Bowl.
Buffalo's busy offseason has included trading away wide receiver Peerless Price to the Falcons for a first-round pick in next month's draft as well as the signing of free agent linebackers Takeo Spikes and Jeff Posey among others.
Former Patriots safety Matt Stevens and tight end Jabari Holloway signed with the Houston Texans. … Tackle Kyle Turley, mentioned in rumors involving Tebucky Jones trade talk, was traded from the Saints to the St. Louis Rams in exchange for a 2004 second-round draft pick. … The Patriots made the signing of veteran fullback Fred McCrary official Monday afternoon. The team also re-signed linebacker Maugaula Tuitele