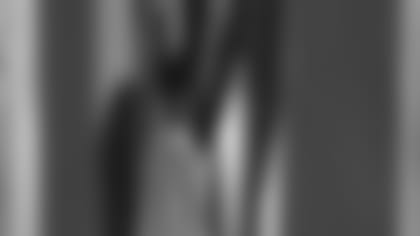 ]()
            According to NFLPA documents Patriots linebacker **Tedy Bruschi**, who represents himself and negotiated the deal, has signed a new four-year contract that will keep him in a New England uniform through the 2007 season.  

The 31-year-old linebacker could have become a free agent following the 2004 campaign, but the new deal that reportedly has a total value of $8.1 million and includes a $3.5 million signing bonus, was enough to keep the eight-year veteran from testing the open market.
A former 1996 third-round draft pick out of Arizona, Bruschi had his best season as a professional a year ago earning second-team All-Pro recognition from the Associated Press. The defensive co-captain started all 16 games at inside linebacker for the Patriots in 2004, as well as the team's three postseason contests. He finished the regular season ranked second on the team with 137 tackles, adding two sacks, three interceptions, 16 passes defensed, three forced fumbles and one fumble recovery.
A former college defensive lineman, Bruschi has started 72-of-120 games played in his eight seasons in Foxboro. A versatile player, the 6-1, 247-pounder has been a key contributor on the outside and inside defensively as well as on special teams with the Patriots. His career totals include 640 tackles, 21.5 sacks, eight interceptions, 43 passes defensed, 14 forced fumbles, four fumble recoveries and 48 special teams tackles
            ![]()

            According to the NFLPA, Bruschi's new deal carries a salary for 2004 of $700,000. His base pay increases to $850,000 in 2005, $1.35 million in 2006 and $1.7 million in 2007.  

According to Thursday's Boston Globe rookie tight end Benjamin Watson missed the final two days of last week's mini camp with a "strained Achilles." The report states that the injury is not considered serious but that the results of an MRI have been sent to well-known orthopedist James Andrews for further review. Watson is reportedly wearing a stabilizing boot on his lower left leg and is expected to do so for the nest few weeks. It is also expected that Watson will be eased into training camp work in late July. … Former Patriots right tackle Greg Randall was waived by the San Francisco 49ers. Randall started all 16 games for the Texans last season, his first in Houston after an offseason trade from New England