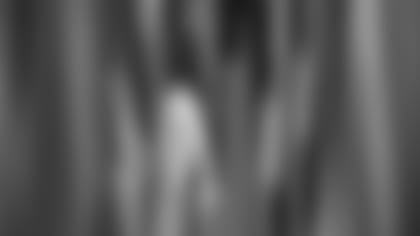 ]()
            Free agent cornerback Terrell Buckley signed a reported one-year deal with the Miami Dolphins on Thursday. The 31-year-old, 11-year NFL veteran joins the Dolphins after a 2002 season as a nickel corner in New England where he played in all 16 games, started two, totaled 21 tackles and tied for the team lead with four interceptions.  

Miami is sort of a return home for the 5-9, 176-pound former 1992 first round pick out of Florida State. Buckley played for the Dolphins for five seasons from 1995-1999 and still resides in Plantation, Fla., in the offseason.
Buckley addressed the Miami media at a press conference on Thursday and spoke about being a much better all-around player thanks to his two seasons in New England.
"What I've realized by playing in New England and having a three-man rotation system with those guys between Ty [Law], Otis [Smith] and myself, splitting time and doing all of that, is that it doesn't matter if you get 25 plays," Buckley told the Miami media. "You still have the opportunity to make a lot of plays and impact the game. That's why I think it was a blessing to go to New England and be in a situation like that, to remind me that you don't have to be out there every snap to have an impact and make the plays. I actually found myself being fresher and having more energy in the fourth quarter because of that. I was telling Coach Belichick that the other day when I made my situation to sign with these guys, that I appreciated that he helped me find something, indirectly or directly, and I appreciated him for doing that. I don't know if that made him feel any better, but just being honest, I told him, that if somebody had an impact on me in a positive way, I had to let him know about that."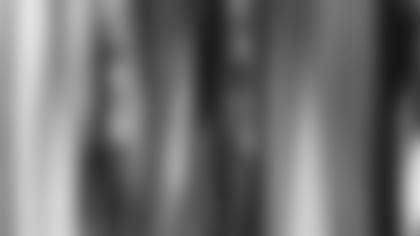 ]()
            And while in the end Buckley chose to sign closer to home with the Dolphins, he admitted that he could have returned to New England with a more secure contract.  

"Basically, New England stepped up," Buckley said of the Patriots contract offer. "I have the utmost respect for them. They offered more than a one-year deal. It was more money, but I just felt like this was where I needed to be because of the championship feeling that is here. I put the individual goals aside to go for that championship."
Buckley also had extremely positive comments about Patriots defensive coordinator Romeo Crennel when he was asked about his former team's level of confidence in the dramatic, season-ending, come-from-behind win over the Dolphins last December. Buckley added his name to the list of players in recent months who have promoted Crennel as a significant candidate for an NFL head coaching job.
"Actually, we were very confident in what we were doing," Buckley said of the emotional state of the New England defense in the 11-point rally and overtime win. "It comes from the defensive coordinator of that team, Romeo Crennel, who is unbelievable. He needs to be a head coach somewhere. This guy was so cool that he kept us cool. There was no panic in his voice. He was just telling us to keep doing what we were doing."
In the end Buckley was very gracious in regards to his two seasons in New England as the mercenary corner accomplished the goal he most covets, a Super Bowl championship. He is also thankful for the time spent in the intricate defensive system in New England that he feels has made him a better player and will give him comfort regardless of the role he is asked to perform.
"Playing in New England where we matched up, one game I was inside and one game I was outside," Buckley said. "You had to perform. Now it doesn't matter, either way, left, right, safety, middle linebacker. It doesn't matter. You're laughing, but I played all of that. I played linebacker in the Super Bowl, about ten plays. Nobody could handle [Marshall] Faulk, so we had to get somebody who could handle Faulk, or try to handle Faulk. I don't think anybody can handle the guy.
"Feeling comfortable and knowing that 'Okay this is not my spot. I really don't want to be in here.' Getting from that attitude to, 'I'm here on the field to make plays.' I think that's been the biggest difference in my game from the New England situation and dealing with Coach Belichick. My confidence and understanding of the game and attitude are probably at an all-time high."
Now Buckley will have a chance to show Belichick his thanks twice a year in games that have become some of the best battles in the AFC East in recent years