Heading into training camp last season the offensive line was probably considered one of the strengths of the then-defending Super Bowl champions. What a difference a year can make. Now, a unit that was praised for its tough, consistent play in the latter part of the 2001 season is questioned as much as any unit on the team. After being the foundation of a strong running game and ball control offense on New England's march to the Lombardi Trophy, the offensive line came apart at the seems last season, contributing to the team's struggles in both rushing and as an offense on a whole.
Ideally, Patriots Head Coach Bill Belichick and offensive line coach Dante Scarnecchia will come away from the upcoming training camp with two things—a healthy group of offensive linemen ready to battle the rigors of an NFL season and, if possible, a group of five starters that may bring continuity to the blocking game. The Patriots used seven different starting lineups on the offensive line in 2002. And while the changes were necessitated by both injuries and a search for consistent play, those types of changes don't lend themselves to the cohesion that promotes the best work in the trenches.
When the final cuts come down a group of offensive linemen that now includes 18 players will be essentially cut in half, likely to nine or 10 roster survivors. Youth, versatility, value and health will all be key differences between those that stay and those sent packing.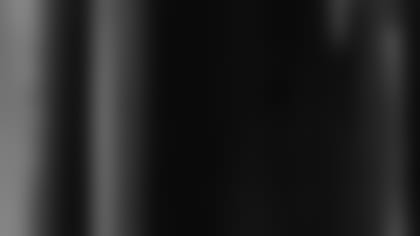 ]()
            As it stands today the centerpiece of that offensive line is Pro Bowl center **Damien Woody** (6-3, 320). While Woody is in the final year under contract, and negations on a long-term deal have reportedly not progressed all that well, he is still the consistent leader of the unit. Knocked for such things as his inability to perform the shotgun snap and his sometimes-overstocked frame in recent years, the 1999 first-round pick out of Boston College is respected around the league as seen by his Pro Bowl selection last season. The questions surrounding Woody in training camp, other than the contract situation, will be whether the four-year veteran will remain at center or could move around in the middle based on injuries. Regardless, Woody is without question one of the top five linemen in New England.  

The center position is also the location of two of the more notable newcomers on the o-line, veteran free agent center Bill Conaty (6-2, 300) and rookie fifth-round pick Dan Koppen (6-2, 296). Conaty is a six-year NFL veteran who has spent most of his time as a backup, although he did start 16 games in Buffalo in 2001. Conaty not only adds a solid backup center to replace the departed Grey Ruegamer, but also adds interior line versatility to protect against potential injury shakeups. Koppen is the only offensive lineman the Patriots drafted this April and, should he prove a worthy talent when the pads are thrown on July 23, could provided long-term insurance if Woody were to depart through free agency.
The other two linemen with seemingly a stronghold on their jobs are left tackle Matt Light (6-4, 305) and left guard Mike Compton (6-6, 310). Like Woody, Compton is in his final year of a three year deal in New England, but is still the most experienced and durable linemen in the group, having started every game of his two-year stint in New England. Compton also gives the team a bit of versatility on the inside as he moves to the center position for shotgun formations and can play the position when needed.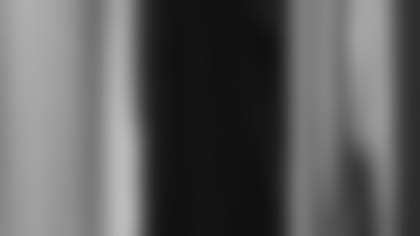 ]()
            Despite the common argument that Light struggles against speed rushers, the third-year tackle has done a solid job at the position over his first two seasons in the NFL. In fact, Belichick said last season that he believed the former Purdue player had shown much improvement in 2002 and he was comfortable with his development. While Light has a hold on his left tackle spot, look for the young player to work on his struggles against speed pass rushers, perhaps benefiting from some training camp battles with former college teammate and Patriots free-agent acquisition Rosevelt Colvin.  

The final two starting spots on the line, and furthermore the other six or seven roster spots, are much larger questions heading into camp. While a healthy, 2001-performance level Joe Andruzzi (6-3, 312) would probably be a lock for the right guard spot, his health leaves the position in question. After battling a rare virus during training camp a year ago, Andruzzi is now recovering from an experimental microfracture surgery on his knee that comes with a rather uncertain recovery history. Never a player to have his toughness questioned, it will be up to the New England coaching staff to honestly evaluate Andruzzi's health and level of play before deciding if his is capable of returning to the form that made him the poster boy for the entire 2001 unit.
Another option at the right guard spot is Stephen Neal (6-4, 305). Slowly shedding the description of being just an ex-wrestler with raw talent, Neal was developing into a legitimate option at guard last season before being lost for the year with a shoulder injury in his first NFL start against the Packers. Should Andruzzi not recover sufficiently, Neal will have every opportunity to lay claim to the job.
Others players who could be in the mix at guard include NFL Europe player Mike Clare (6-3, 320), rookie free agent Jasen Esposito (6-4, 300), Matt Knutson (6-7, 305), rookie free agent Gene Mruczkowski (6-2, 305), rookie free agent Joe Schey (6-6, 315), Russ Hochstein (6-4, 305) and rookie free agent Dave Petruziello (6-4, 305).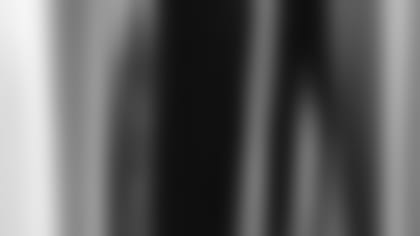 ]()
            The final spot, right tackle, has been a tough position to nail down in New England in recent years. After Greg Randall's 2001 campaign it appeared that the Patriots might have had the long-term answer at the spot. Now Randall has been sent to Houston, leaving **Kenyatta Jones** (6-3, 307) and **Adrian Klemm** (6-3, 312) as the likely candidates to do battle. Jones started 11 games at the spot last season, spending the entire year battling through knee pain that has bothered him since college. Now with two surgically repaired knees, Jones may be ready to perform at the levels that his size, strength and athletic abilities seem to point to. Similarly, Klemm had his first healthy season in a Patriots uniform a year ago and could be ready to show the skills that made him a second-round pick out of Hawaii in 2000. Used primarily as a utility man in 2002, Klemm would like nothing more than to find a more consistent positional home this year.  

And while Jones and to a lesser extent Klemm are favorites for the right tackle spot, a number of others could battle out for possible backup jobs, the ever popular swing tackle spot. That list includes two guys who have been around the team via roster spots and practice squad action over the last year or so in Tom Ashworth (6-6, 305) and Brandon Gorin (6-6, 308). Each player has shown potential in the limited practice environment and preseason work and may need to take the next step to survive in a Patriots uniform