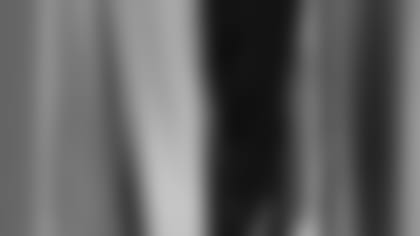 ]()
            Despite significant turnover due to the trade of **Tebucky Jones** and the probable loss of **Victor Green** in free agency, and the additions of **Rodney Harrison, Aric Morris** and **Chris Akins**, the safety position will have a bit of a new face in New England in 2003. But as has been the case in each of the last seven seasons the unquestioned leader of the secondary, and in many cases the entire New England team in general, will continue to be four time Pro Bowl safety **Lawyer Milloy**.  

With two high-level competitors such as Milloy and Harrison in the mix many have wondered this summer if the two hard-hitting, run-stopping strong safeties can coexist in the same defense. And while no one, not even Patriots Head Coach Bill Belichick, can realistically predict precisely how the two Pro Bowl-caliber players will gel, neither the players nor the coaches seem overly worried. Along with the 3-4 front the team will utilize primarily a split-safeties look in the secondary that will require each player to employ both coverage and run responsibilities. While there is no question who the two starters will be at safety when the season rolls around, it will be interesting to watch throughout camp and preseason as to what kind of relationship that Milloy is able to establish with a guy like Harrison who has spent most of his career as the main-man in the San Diego Chargers secondary.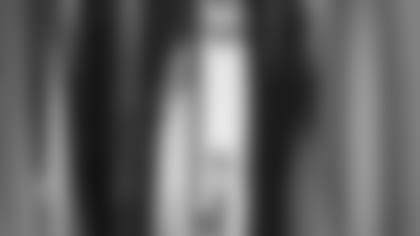 ]()
            Another thing that will be different in the safety mix will be a bit of a larger drop from the top two safeties to the backups. A year ago Green, Milloy and Jones actually played a fair amount of three-safety packages together thanks to their unique combination of skills and experience. After Milloy and Harrison in 2003, the most likely backup will be free agent addition Morris. The former fifth-round pick played in 47 games in his first three seasons in the NFL with the Titans, including 10 starts in 2000. Besides the potential to be a legitimate backup the 5-10, 210-pound Michigan State alum could fit well into the New England special teams as he recorded 45 tackles in his career in Tennessee.  

Akins, another of the team's free agent additions, could also play a role in the safety and special teams mixes. Although the 5-11, 200-pound former Cowboy, Packer and Brown will probably compete more for a spot based on his kick-coverage abilities. The four-year NFL veteran ranked second on the Browns with 25 special teams tackles in 2002 and has 58 coverage stops in his career.
Two other newcomers, rookie free agents Shawn Mayer and Scott Farley would have to be considered extreme long shots in terms of a roster spot. The 6-0, 202-pound Mayer played against better competition at Penn State, while the 6-0, 212-pound Farley had to pass the inspection of a rookie camp tryout before the Div. III Williams grad was even given a contract. A jump from the New England Small College Athletic Conference to the NFL would be a monumental leap.
The two other veterans who will be competing for roster spots at safety are Antwan Harris and special teams standout Je'Rod Cherry. The speedy 5-9, 190-pound Harris has played as both a safety and corner in his three seasons in New England and probably has a good shot at a roster spot as more of a nickel back and sub-package defender. And though Cherry's value is limited by the fact that he is primarily a coverage specialist with little if any defensive value, his exceptional play has made him a commodity over the last two seasons in New England.
And far as the situation with the free agent Green, who started five-of-16 games played last year, there seems to be very little to report. According to his agent Nathaniel Lampley, the 10-year veteran has decided to wait for the opening of training camps in order to see where he might best fit in. It appeared early in the offseason that Green would join Jones with the New Orleans Saints, but that deal never came to fruition. And while Lampley said he hasn't had much contact with the Patriots, he hasn't completely "slammed the door" on a return