While some fans – and, predictably, some members of the media as well – made their pitch for Kevin O'Connellthis week in the aftermath of Sunday's loss to San Diego, Matt Cassel never questioned his own job security as New England's starting quarterback.
"Unless told otherwise," Cassel said Thursday, "I'm just going to go out there and play the position and do it to the best of my ability."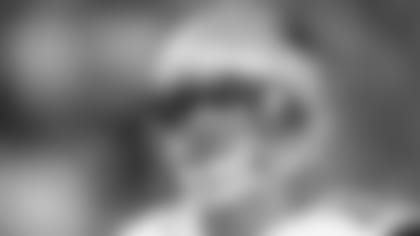 ]()According to most of Cassel's critics, that's the problem – ability, or lack thereof. Though the defense has taken most of the blame for Sunday's loss (and rightfully so), Cassel struggled against San Diego's relentless pass rush, particularly in the red zone, where he missed two open receivers and got sacked on fourth-and-goal in a critical turnover on downs at the start of the third quarter.
Statistically, the Patriots have been better in the red zone of late, scoring touchdowns on three of their last five attempts, but they endured a horrific dry spell prior to the San Francisco game in which they scored only two touchdowns in 10 tries.
"Anytime you get in the red area, the windows close," Cassel said. "Everything happens a little bit quicker because there is obviously not as much field to defend. You just have to make quicker decisions and get the ball out to your receivers without as much time."
Sunday's third-quarter meltdown not withstanding, the Patriots made slight improvements in the red zone during their West Coast trip and Cassel admits the game is beginning to slow down for him as he continues to gain experience as a starter.
"There are a few plays that definitely come up through the course of a game, in a number of games, where you say, 'Gosh, I wish I would've done this,' or, 'I wish I would've done that,'" Cassel said. "That's what you learn from as a young quarterback. You try to build on that and put it away in your memory bank so the next time it comes up you can that correction and be better off.
"I feel comfortable with what we're doing."
Head coach Bill Belichickagrees. Asked on Monday if he'd entertain the thought of replacing Cassel with O'Connell, Belichick said, "Matt's our quarterback. He gives our team the best chance to win."
Since his confidence has never wavered, Belichick's ringing endorsement has made no impact one way or the other on Cassel's preparation this week.
"I think I've had the vote of confidence from the coaching staff all along," Cassel said, "otherwise I wouldn't be in the position that I'm in. Just because we lose a game, I don't feel I should be worried about my job, to be completely honest.
"We are 3-2 right now and one back of Buffalo [in the division]. I'm sure there are a lot of teams wishing that they were 3-2. Do we need to go out and have more production? Of course we do. That's what we're working toward right now. We're not 0-5. I will tell you that much. We're still working to get better. I'm maturing every week and that's what we're going to work toward."
All eyes will be on the Patriots when the host the Denver Broncos on Monday night – with Cassel, not O'Connell, as the team's starting quarterback.
"I think eyes are always on us to perform," Cassel said. "Obviously, there has been a standard here – a very high standard – for however many years. We have to come out and perform and put points on the board in order to win."
Sammy Morris, who turned 31 in March, has benefited from New England's depth at running back by splitting carries with his teammates to keep his body fresh for the stretch run.
"I think that's one of the reasons why maybe a lot of teams are going toward the running back by committee [approach]," said Morris, who leads the team with 53 carries through five games. "Personally, I think getting fresher now is relative because everyone's beat up. Sometimes whether it's 10 carries or 20, you still feel sore, but I think long term it's a little easier on bodies."
Morris finished with 78 all-purpose yards against the Chargers, including a 28-yard catch in which he leveled cornerback Antonio Cromartie before getting stopped at the Chargers' 1. The drive stalled at the goal line and the Patriots turned the ball over on downs, leading to Philip Rivers' game-breaking touchdown pass to Antonio Gates on San Diego's ensuing possession.
"There was someone coming up on the inside, too, and I wanted to make sure I had the ball held and was able to kind of duck down and lower the shoulder," Morris said. "I wish I would've scored, though."
Left tackle Matt Light returned to practice Thursday after missing Wednesday's session with a knee injury and is no longer on the team's participation report while the Patriots added rookie cornerback Jonathan Wilhiteto the list and held him out of practice due to flu-like symptoms. Linebacker Eric Alexander(hamstring), defensive end Jarvis Green(ankle), right tackle Nick Kaczur(ankle), wide receiver Kelley Washington(ankle) and running backs LaMont Jordan(calf) and Laurence Maroney(shoulder) also missed practice. … Cornerback Ellis Hobbspoints to consistency on defense as one of the team's biggest problems heading into Monday's game. "Everybody [has] be their own leader," he said. "Everybody [has to] step it up in their own individual way, whether it's in their practice habits, their film habits or basically just in the game when it comes down to it. Relying on your technique and just playing ball. Like I said, you can go out there and have the greatest game ever, but if you give up two plays out there that cost you the game, you're considered a loser."