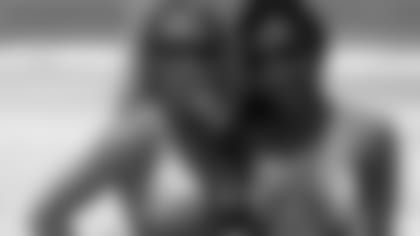 ]()Hey everybody, it's Alyssa again! Things just keep getting better down here. The luau was so much fun, and it gave us a chance to meet many of the guests here at the Paradisus. Sure enough, we met Pats fans from around the globe, which seems to happen whenever we travel.
Tuesday morning started very early with Ryann's shoot. She did an amazing job. Even when the photographers tried to "punk" her by making her roll around in the sand, she still managed to look great! I also got to stop by and see Lindsey, Angela, and Dinna's shoots later in the day. Asia finished off the night, and despite a rain shower, everything wrapped up smoothly.
Those of us who didn't have a photo shoot had no problem staying occupied. There was a very rousing game of pool volleyball, and plenty of lounging by the pool. I also got an amazing massage at the spa!
Wednesday came quickly, and I can't believe the trip is already halfway over! The day started with Julia's shoot, and for a rookie, she looked like she'd been modeling all her life. Then came Alicia and Brittany with really glamorous looks, and Sara in a leopard print top. We took a break mid-day to play some beach Olympics, which were hilarious. Unfortunately, the boy's team beat the girls, but we are still convinced they may have cheated.
After beach Olympics, I finally got what I had been waiting for… my shoot! I absolutely loved the way my hair and makeup were done, and I was able to have my first shot on the beach in three years. Our photographer Jim makes shooting so easy for us, and I felt so comfortable. Only a couple big waves threatened to wash me into the ocean! Now that I'm finished, I can truly relax. I can't wait to see the final product.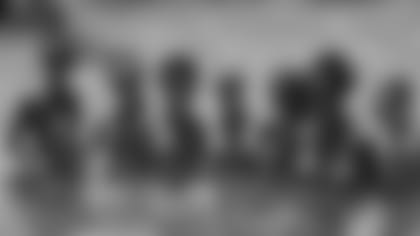 ]()We finished up the night with a group dinner at one of the hotel restaurants which turned into an impromptu dance party. For such a talented group of dancers, we have quite ridiculous moves when we hit the dance floor! Also, as a side note, I'm really glad we are not a singing group… my ears still hurt. Regardless, we all had a blast and danced the night away.
Alright, I am officially heading to the beach! Check back soon for more updates.