From week to week this season key, game-winning contributions for the Patriots have come from a seemingly infinite variety of sources. On any given week New England won thanks in part to plays made by any one of the 53 players on the roster. Whether it is the quiet contributions of a guy like 14-season veteran Anthony Pleasant or the explosive input of rookie Bethel Johnson, there is little argument that the Patriots have won as a team.
A big part of that team success, and the ability of the individual players to fit into that team-first attitude and system, is in large part due to the positive chemistry of the New England locker room. And according to Patriots Head Coach Bill Belichick that chemistry isn't something that can be created through any sort of formula.
"I think you put the team together and then those people become what they become," Belichick said. "I don't think at this point you could take 53 guys and put them all together and say, 'OK, this is what you guys are going to be.' I think that they all have to come together somehow themselves to a large degree. I think that chemistry is something that you can't orchestrate. You put it in the pot and then it comes together and has its own aroma."
But that unselfish attitude and positive working environment certainly doesn't come by accident either.
"I don't think it's about luck," Belichick said. "I think if you know the people that you are putting together, my experience has been that if you put a certain type of people together, you have a pretty good idea the way that they are going to perform and what direction it's going to head in. Not specifically, because any time you go through a season you are going to have specific events in your season that are going to either dictate or have a big influence on that season. You can't control those. Two years ago, a situation like 9-11, that had a huge impact on everybody's season and there is no way you can orchestrate those kinds of things. You have to react to those and deal with them, but you put the elements in place and then as you go forward there are certain things that help define that team and the bond within that team."
The 2003 Patriots, much like they have over the last few seasons, transformed from a group of players into a team that has seen its success derive from the unselfish nature of the individuals. That team overcame the loss of a defensive leader and captain in Lawyer Milloy and subsequent embarrassing opening day loss to meld into the most successful franchise in the NFL this season.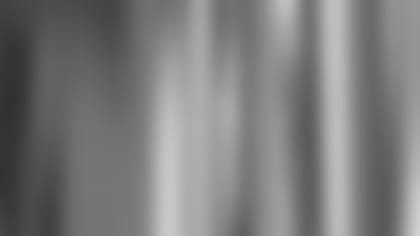 ]()
            "Chemistry is a big part of it and this team," veteran defensive lineman **Rick Lyle** said. "I've told people, it is probably the closest team I've been on as far as guys doing stuff together. It comes from the top down. It's just something that's taught and guys see that it works and it's successful and people believe in it. It works.  

"I think that has partly to do with Scott (Pioli) and Bill bringing in the type of players they brought in, the quality players. Not only the quality of the players, but quality of people and guys that are unselfish and realize that sometimes you have to take a back seat for the team to move forward."
The strong, team-first attitude and generally good-natured chemistry of this New England team is drawing comparisons with the 2001 version that saw Super Bowl glory and drew national attention and praise for being introduced as a team prior to the biggest game on Earth and winning through total group effort.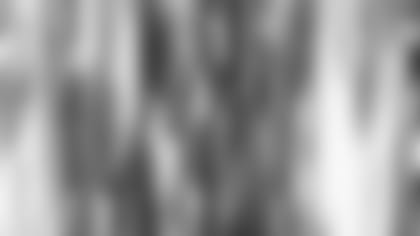 ]()
            "There are similarities to that team," injured offensive lineman Mike Compton said. "It's bunch of great guys that like to joke and are a pleasure to come to work with and compete with and go to war with. But on the other hand, everybody knows when it's time to be serious."  

The players admit that the fruits of the unselfish play, consistent winning and team success, have made the team-first style that much easier to enact.
"If we weren't winning, then it would be harder to deal with," Lyle said. "But winning makes a lot of things easier."
The winning also brings attention to the team as a group. While guys like quarterback Tom Brady and All-Pro defensive lineman Richard Seymour get their individual share of media attention, the Patriots get more publicity for winning as a team. Billed as a star-less group and a fantasy owner's nightmare, these Patriots are willing to take team success as a potential tradeoff for individual exposure.
"I read in the papers all the time about how we don't have any superstars or marquee players or anything like that," Lyle said. "But we've got a solid group of players and a lot of guys that have done a lot of good things in the league for a long time. We've bought into that concept and it's working for us.