INDIANAPOLIS – The 2009 NFL Scouting Combine opened to the media Thursday morning in the Circle City. While the Indy event remains the focal point of the NFL world over the next few days and the first major step toward life as a professional for the 300-plus players that will take part, the Combine does have a new look this February.
With the RCA Dome -- which has always hosted the event in the past -- now nothing more than a pile of rubble being removed by large construction equipment the Combine has moved next door to the new Lucas Oil Stadium. The media portion of the event is now held in the East Club of the facility while the players' drills and workouts will take place on the new home field of the Colts.
While the look and feel of the even may be a bit different, the overall importance of the week and the role it plays in the draft process remains the same as it's always been.
"It's great to be here. This week is a critical week for all 32 teams in the National Football League," Falcons Head Coach Mike Smith said to open his Thursday morning press conference, echoing the feelings of most decision makers in attendance at the Combine. "The lifeblood of any team is building through the draft. This is going to a critical week for us. There are going to be a lot of good football players here. I'm looking forward to it."
Cassel not a talking point Matt Cassel'sfuture – either in New England under the franchise tag or elsewhere via a trade – is a hot topic in Patriots Nation. Not so much at the Combine, at least not in terms of anything coaches and executives from other teams want to talk about.
"I really can't comment on him, he's under contract with another team," said new Lions Head Coach Jim Schwartz.
Because Cassel reportedly accepted and signed New England's $14.65 million franchise tender he's not a free agent at this point and is contracted to the Patriots. Therefore other teams cannot discuss his status or the possibility of a trade for him, as Minnesota Vikings VP of Player Personnel Rick Spielman also politely declined to do.
But talking in a somewhat general sense about a quarterback having proven himself under the fire of NFL action as compared to the unknown of top passing prospects coming out of college Schwartz acknowledged that there is certainly something to be said for professional experience of any sort.
"It does mean something. It does lessen that risk factor so to speak," Schwartz said. "You've seen him do it for a year, two years, five years or whatever it has been with a particular quarterback."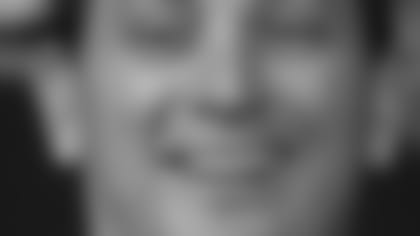 Schwartz acknowledges Belichick's influence It's been some 15 years since they last worked together, but since getting the head job in Detroit Schwartz has been very open in discussing the influence that Patriots Head CoachBill Belichick** had on his career development. Schwartz worked as a low-level assistant under Belichick in Cleveland from 1993-95.
"It probably had more to do with my development than anything," Schwartz said Thursday at the Combine of what he learned in what was his first pro job. "I was young, worked 18 hours a day and did real menial work, but had a chance to learn from people, not only Bill Belichick but, good gracious, you could go through the list of people in that building (in Cleveland). It was a great place to learn and it was a great place to be around.
"From Bill, it's probably just preparation, watching him cross every 't' and dot every 'i' – there was never a situation the team wasn't prepared for. That, and knowing how much hard work means to the NFL. I think those are the strongest lessons learned."
Uncertainty breeds caution
With the NFL and NFLPA potentially on the path towards dealing with an uncapped year, a lockout and overall CBA and labor uncertainty, it's possible that the unknown future of the business landscape could affect how teams look at free agency this offseason. According to Pittsburgh Steelers Director of Football Operations Kevin Colbert while teams need to be aware of the long-term business landscape around them, they also have to focus on doing business the best way they know how.
"I think it will continue to evolve," Colbert responded when asked about the current financial climate in the league. "There may be some trends coming out of this free agency class, especially with new rules that may be in effect somewhere down the road. You don't know, you really don't know, until we get through this free agency class how things will change as we move along.
"I don't think teams are going to change their ways of doing business too much. Especially if they've had success. I think they'll be making a mistake if they don't follow their own course of action. You just have to be careful because you could do something that somewhere down the road you are going to regret doing. I think caution will be the word that teams will follow. But I also think that if they've had success, I know in our situation we're going to continue to follow the same path we always have."
In addition to the labor issues, new Colts Head Coach Jim Caldwell foresees the overall economic issues facing the country right now affecting business in the NFL.
"I could tell you just from the economy itself, obviously I think it's going to affect everything and everybody for the most part," Caldwell said. "I think that will bear itself out here in the next couple of years."
Blind faith
Widely considered one of the top-five tackle prospect, Ole Miss' Michael Oherwas a household name before he came to the Combine, in part because a book was written about him. The Blind Side tells Oher's inspirational story of overcoming a troubled childhood when he was adopted by an Evangelical family.
"I don't think the book has affected my life," he responded to a question on the subject. "I think it's the same. Definitely there's been a change in that not a lot of people have the opportunity to have a book written about them, but I don't think it's changed a lot. A lot of people know about my life and a lot of the things I overcame."
Curiously, Oher has not read the book and doesn't appear interested in ever doing so.
Notes and quotesBills Head Coach Dick Jauron, whose status in Buffalo was very much in doubt in the initial days after last season, was asked Thursday about how he thinks his team's fans perceive him. "I don't know. I don't talk to every fan and obviously the ones that I'm closest to perceive me in a very good light," Jauron said with a smile. … Quote of the day: "I like to shoot deer," said Baylor tackle Jason Smith. … Jauron also discussed life keeping up with the Patriots, Jets and Dolphins in the AFC East. "Our division is very tough. It just has been and it makes it great to be in a very, very competitive division and very difficult." … Cincinnati has six players at this year's Combine, a school record for the Bearcats. … Caldwell believes that in this technological age there is little reason for a team to not have all the information possible when deciding on a prospect. "There's very little you don't know these days. With the ability took at the amount of film we can look at, the ability to scour the internet with our personnel department is excellent. There's very few things we don't know about them. Overall you can find out most of the things you want to know."
Oklahoma top guard prospect Duke Robinson has a pretty famous relative – Motown legend Smokey Robinson. But he hasn't had much face time over the years with his great uncle. "I've seen him. I met him when I was a little kid. That was it." Robinson, who grew up in Atlanta, held a job as a hawker at Braves baseball games when he was in middle school. "I sold peanuts and one-size-fits-all caps and programs. I was about 13 or 14. I remember when I used to sell bottled water. I usually couldn't sell bottled water because the fans didn't want one. They wanted beer. I was like, 'I'm too young to get beer.'" … Furman tackle Joel Bell didn't play football much as a youth because his parents were missionaries. Bell spent many of his formative years living in Croatia and Egypt, where he played soccer and basketball, before returning to the U.S. in 2001. "You can play any sport you want when you're a big kid like me," he joked. … Travis Bright, a guard from BYU, is a Mormon who's already married and has a nearly year-old son with his wife, Alison. Also an Eagle Scout, Bright served his Church mission in Detroit from 2002-04. … The nephew of former L.A. Ram/San Francisco 49er Jack "Hacksaw" Reynolds is one of the Combine invitees. Garrett Reynolds, who played tackle for North Carolina, comes from good stock. His father, Art, was also a professional football player. … Having pastors for both parents, UConn tackle William Beatty said he never got in any serious trouble as a kid. … Alabama center Antoine Caldwell (6-3, 307) revealed that he has met with the Patriots on a couple of occasions thus far. Perhaps he came highly recommended from his head coach, Nick Saban, a good friend of Belichick.