INDIANAPOLIS -- Less than a year ago the tight end position was seen as the focal point and future of the Patriots passing attack. Despite Rob Gronkowski's arm injury at that time, New England had a pair of pass-catchers that was the envy of the rest of a copycat league.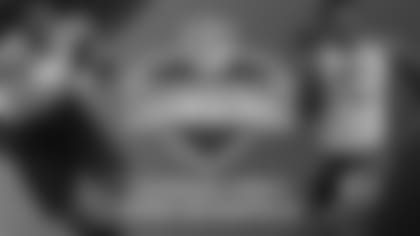 Now, after a miserable year at the position, tight end could very well be considered the Patriots biggest need heading into May's 2014 draft.
Gronkowski is rehabbing from a torn ACL, this after a physically challenging 2013 in which he underwent multiple arm surgeries as well as a back procedure. He returned to his dominant self to ignite the New England passing attack last fall, but then landed on injured reserve with the knee issue leaving Tom Brady with a lack of weapons down the stretch. It marked the third-straight season Gronk was injured or unavailable when the Patriots season came to a disappointing end in the playoffs.
The story with Aaron Hernandez is far more strange and well known. Seen as essentially the future of the slot position after Wes Welker's departure in free agency, the former fourth-round pick was released after his arrest on murder charges last summer.
So what was once a position of strength in which Bill Belichick chose to invent nearly $100 million to ensure that an aging Brady had young, elite weapons to work with is now a major question mark. Even if Gronkowski returns to full health next season, his track record of injuries is impossible to ignore. Adding talent and potential to the tight end depth chart – one that right now beyond Gronkowski includes only D.J. Williams – is a key to this spring through either free agency, the draft or both. Limited options Michael Hoomanawanui and backup blocker Matthew Mulligan are free agents, but even if they return, the limitations the offense has with them on the field was obvious in December in January.
Fortunately, the tight end position is an intriguing one considering the potential-filled prospects on hand this week at the Scouting Combine at Lucas Oil Stadium. According to NFLDraftScout.com there are approximately 20 tight ends that could be drafted, including as many as three in the first round. In a draft that many are calling the best and deepest that they've ever seen, the tight end group carries its share of the weight in that regard.
"There are some elite type players there," Tampa Bay Buccaneers GM and former Patriots front office member Jason Licht said. "It's a pretty exciting tight end group."
There were 22 tight ends invited to Indianapolis for this year's Combine.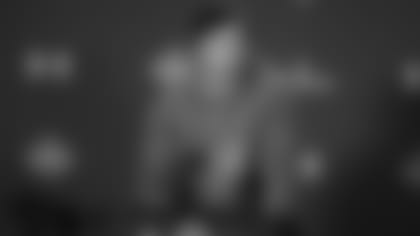 A number of early mock drafts this winter have had the Patriots targeting tight end with the 29th pick in the first round, many projecting Texas Tech'sJace Amaro (6-5, 260) to be the selection. Amaro certainly looks the part of an NFL pass catcher, and Tech head coach and former Patriots backup quarterback Kliff Kingsbury describes him as "one of the biggest, most talent kids I've been around." Former Red Raiders coach Tommy Tuberville said Amaro was the kind of guy you wanted to exit the bus first due to his freakish appearance.
Amaro set an NCAA record for tight ends with 1,352 yards on his 106 receptions with seven touchdowns last fall in his third season at Tech. Amaro has had off-field issues surrounding credit card fraud, and was ejected from a bowl game for punching an opponent. He admits he was a "hothead" in high school but also feels like he's matured along the way as a player and a person.
The top tight end prospect in this year's draft class is actually North Carolina's Eric Ebron (6-4,250). A bit smaller than the other top prospects at the position, Ebron is a true "move" tight end, although he's a willing blocker at times. Ebron caught 62 passes for 973 yards and three touchdowns as a junior for the Tar Heels.
Ebron knows that NFL teams want to know about his blocking ability.
"Every team wants an all-around tight end," Ebron said. "I tell them I've been working on it and I'm not that bad at it, which some people think."
Ebron compares himself with 49ers playmaker Vernon Davis and feels like he can separate himself from the rest of the tight end draft class just as he does from defenders on the football field.
"I play fast, a little bit faster than most," Ebron said. "I play the tight end role like no one else."
Another big time talent is Washington junior Austin Seferian-Jenkins (6-5, 262), the winner of the John Mackey Award in his final junior season for the Huskies. He's one of the modern day type talents with a basketball background, catching 36 passes for 450 yards and eight touchdowns last fall when he was actually asked to take a lesser role as a receiver and block more in the pro-style Washington offense.
Seferian-Jenkins has dropped 20 pounds to his current weight, and focuses on his versatility being one of his greatest strengths.
"I think I can fit well in any scheme," he says. "I've played almost every position receiving the ball at the University of Washington. I'm an every-down guy."
Like Amaro, Seferian-Jenkins has minor off-field concerns stemming from a DUI. He clearly stressed to the media, as he likely will in team interviews, that incident was not typical of his character.
"It was a one-time incident. I think it's clear I'm not a character issue guy and I've moved past that," said the confident tight end, who handled himself with a slight edge in tone.
Maybe the most well-rounded or traditional tight end in the group of tight ends with the potential to go in the first three rounds is Iowa's C.J. Fiedorowicz (6-6, 265). The senior spent a lot of time in the trenches for Kirk Ferentz, and former Patriots assistant Brian Ferentz, with the Hawkeyes but thinks he can make plays down the field. He's also a self professed fan of New England's dual-threat tight Gronkowski and certainly wouldn't mind joining him on the Patriots depth chart.
"A lot of tight ends in the NFL are either blocking tight ends or receiving tight ends," Fiedorowicz said. "I like watching Rob Gronkowski, someone I look up to. He can dominate both the line of scrimmage and down the field. That's who I kind of want to be like."
Notre Dame's Tory Niklas (6-6, 270) caught 32 passes for 498 yards and five scores for the Irish last fall, but knows blocking is just as much a part of his game that will sell him to some NFL teams.
"I can block and I enjoy blocking. I think that's something I can use to my advantage," said Niklas, nephew of Hall of Famer Bruce Matthews.
Niklas also had high praise to spread when asked if he'd yet spoken to the Patriots.
"It would be an honor to play for Tom Brady and the Patriots," the underclassman said. "Such a historic team. When you think of the NFL you think of the Patriots."
Another guy with impressive potential as both a blocker and a receiver is All-SEC Georgia senior Arthur Lynch (6-5, 259). Lynch is a native of Dartmouth, Mass. and actually played at Gillette Stadium in the MIAA Super Bowl at Gillette Stadium with the Indians and grew up dreaming of being a Patriot some day.
"At this point I just really want to play in the NFL. It's been a dream of mine since I was a little kid. If the Patriots pick me, great. If they don't, if it's the Jets, then I'll just have to beat the Pats twice a year," the lifelong New England fan said with a smile.
Lynch caught 30 passes for 459 yards and five scores for the Dawgs this past year and had a great week of work at the Senior Bowl. He's an underrated athlete looking to prove his speed and quickness to NFL teams while also focusing on the fact that he blocked some of the truly elite defensive line talent in the country during his career in the SEC.
"I've had to block the best players in the SEC for four years," said Lynch, who's always looked up to and patterned himself after Cowboys future Hall of Famer Jason Witten. "At the end of the day if you call yourself a tight end and you can't block, you don't deserve to call yourself a tight end. I have had to block some of the best players to come through college football. You want to name [Jadeveon] Clowney, you want to name Sharrif Floyd, you want to talk about Justin Houston, Jarvis Jones, Alec Ogletree. You can throw out first-round picks for days and I've gone against them all. Not many guys can say they've done that year in and year out, week in and week out. I'm not afraid of competition."
There are a few notable names if lesser talents who'll be available later in the draft. UMass' Rob Blanchflower (6-5, 258) is one of about a dozen potential late-round picks. Also in that area is New Haven's Michael Flacco, a former Red Sox minor league baseball player and the brother of Ravens Super bowl MVP Joe Flacco. And Maine's Justin Perillo is actually one of the last of the draftable tight end prospects according to NFLDraftScout.com.
Blanchflower, whose UMass team calls Gillette Stadium home on game days, barely practiced this past fall due to bilateral hernia, meaning his groin and abdominal muscles on both sides were torn. That caused him great pain and limitations, but he still proved his toughness but gutting through it on game day.
Though coming off an injury that will prevent him from working out at the Combine, and coming from a lower level, the Minuteman and Massachusetts native still thinks he's got what it takes to measure up at the next level.
"I think I'm up there with the elite in the country," Blanchflower said. "I'm looking to just get my foot in the door. If it comes in the fourth round or as an undrafted free agent, it is what it is."
That's an appropriate Belichickian phrase, both to describe Blanchflower's future and the turned over state of the Patriots tight end position.
While an elite athlete like Ebron will likely be gone before New England picks on Draft night, there are still plenty of other options as Belichick looks to restock a position that was a passing strength just a year ago. Whether it's a Hernandez-like pass catcher such as Amaro or one of the more well-rounded tight ends who'd like to follow in Gronkowski's footsteps, the Patriots have plenty of options to choose from to potentially address their need to bolster the depth chart.