INDIANAPOLIS – The Patriots have had the luxury of having one of the most reliable performers in the league clogging up the middle of their defense for almost a decade, but when Vince Wilfork went down with a ruptured Achilles in Week 4, the story was quite different.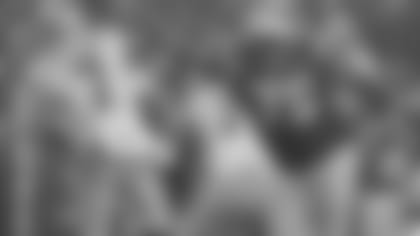 The once-dominant run defense, spearheaded by Wilfork's immense combination of size and athleticism, suddenly had more leaks than a second-rate political campaign. Making matters worse, Wilfork's partner, free agent addition Tommy Kelly, also was lost for the season a week later when a knee injury in Cincinnati ended his season.
Without their only two proven players at defensive tackle, the Patriots were forced to turn to rookies, waiver-wire pickups and various other castoffs. While Chris Jones, Joe Vellano and Sealver Siliga actually exceeded expectations in holding down the fort, the fact remains the run defense dropped off dramatically – New England finished 30th in the league stopping the run – and the need for some depth inside would seem to be evident.
Wilfork will turn 33 during the season, is coming off major surgery and has a cap number north of $11 million for the final year of his contract. The Patriots will likely want to knock that figure down, but there are no guarantees that will happen and it's certainly no sure thing that he'll return to form even if he remains in the fold.
Kelly is a year older than Wilfork and also coming off surgery. He's been a durable player in the past but anytime a player ventures toward his mid-30s life can end in a hurry so the Patriots may be looking for some help.
One player to keep in mind is Armond Armstead, who missed his rookie season in 2013 due to an infection. He underwent surgery during the summer, landed on the non-football illness lists and ultimately missed the entire year.Bill Belichick included Armstead after the season when he discussed the front, mentioning that the team was without its top three interior defensive linemen, so the coach may have some plans for the former USC and CFL standout.
With questions at the top of the depth chart it would make sense if the Patriots were looking closely at the defensive tackles, and it's a talented group led by Notre Dame's Louis Nix III (6-2, 345), Pittsburgh'sAaron Donald (6-1, 288), Florida State's Timmy Jernigan (6-2, 298), Minnesota'sRaShede Hageman (6-6, 318) and Notre Dame's Stephon Tuitt (6-6, 312). All are possible first-round picks according to NFLDraftScout.com.
Donald and Hageman have been tied to the Patriots in various mock drafts. They are quite different in stature, however, with Donald drawing comparisons to Cincinnati All-ProGeno Atkins based on his modest size and Hageman sitting at the opposite end of the spectrum with immense athleticism despite his mammoth build.
!Donald is a pass-rushing three-technique who plays with a chip on his shoulder. He won the Lombardi Award as the nation's top lineman or linebacker, and is just the fourth player in history to win both the Nagurski Award (top defensive player) and Outland Trophy (top interior lineman) after leading the nation with 28.5 tackles for loss.
"I continue to try to open their eyes that I'm an athlete, I'm athletic, just to show that I can move," said Donald, who had 29.5 sacks in his collegiate career. "I feel like a lot of things I showed that I can do already. [My size] it never got to me, it is what it is. Thinking about it isn't going to get me no taller. All I can do is go play the game of football, the way I play it: hard-nosed, out there trying to make plays."
Hageman was All-Big Ten and finished 2013 with 11 tackles for loss and 34 tackles. His versatility is a huge plus, as he has experience playing all over the defensive front.
"I tell coaches I play zero-technique, all the way to a nine-[technique]," Hageman said. "Just the fact that in college, Coach [Jerry]Kill had me play three-technique to everything, so I'm very versatile. I'm comfortable playing anything they want me to play.
"It gives me different insight on how to be versatile and play a zero technique, all the way to a loose five [technique], opposite a tackle. I feel like me getting that comfort in college, has helped me be able to do that at the next level."
Jernigan is an exceptional athlete for the position as well. He also is not afraid to mix it up and get physical. In fact, he said his favorite player to watch is one who has a reputation as being one of the dirtiest in the game.
"I love Ndamukong Suh" Jernigan said. "I love the way he plays the game, his mindset, the mentality, the nastiness he plays with. The guy's lethal. You can tell that with the way he plays. That's the way you have to play this position especially on that level. If you don't play the game with an attitude, you really won't make it too long playing inside."
Overall NFLDraftScout.com lists 27 defensive tackles with potential draftable grades, so the Patriots won't necessarily need to use their top pick to grab one. Florida's Dominique Easley (6-2, 285) has a second-round grade while Arizona State's Will Sutton (6-1, 315), South Carolina'sKelcy Quarles (6-3, 298), LSU's Anthony Johnson (602, 295) and Penn State's DaQuan Jones (6-4, 323) all are list as Day 2 picks.
Easley is coming off a torn ACL, his second in three years, although he claimed he gained some speed after recovering from the first in 2011. He believes his strength is as a three-technique in a 4-3 alignment but believes he could perform in a 3-4 as well.
Quarles likens his game to the JetsSheldon Richardson, who just completed a highly successful rookie year in New York. He also believes his strength is as a three-technique in the 4-3. When asked if he ever grew tired of hearing that he and the rest of his defensive line teammates with the Gamecocks were a product of the attention drawn by highly regarded defensive end Jadeveon Clowney, Quarles admitted it was a problem.
"I do get tired of hearing that," he said. "Obviously Jadeveon is a great player but he wasn't getting off the blocks for us and making the plays that we were. I'm glad he was with us but he wasn't doing everything."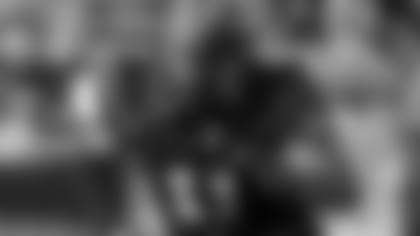 Princeton's Caraun Reid (6-2, 301) not surprisingly is a cerebral player who enjoys watching film and refining his technique. Coming out of the Ivy League he relished the opportunity to participate at the Senior Bowl and felt the experience was positive.
"It was great. Going in, I had never played against any of the guys," said Reid, who hails from the Bronx. "It was a great confidence builder for me as an athlete, coming from a smaller school going against the higher level competition I didn't face. It allowed me to improve throughout the week, and I definitely think I improved every day and got better."
Reid could be an interesting mid-round choice, and Louisiana Tech's Justin Ellis (6-2, 342), USC's George Uko (6-3, 275), Arkansas State's Ryan Carrethers (6-1, 330), UConn's Shamar Stephen (6-5, 308) and Texas Tech'sKerry Hyder (6-2, 290) could represent value in the latter rounds.
If the Patriots want to try to find potential replacements for Wilfork and Kelly, they'll be looking to tab a defensive tackle with one of their early picks. But if they're simply looking to add depth to supplement what turned into a thin position in 2013, they could find their man later on. Either way, there's enough depth and talent to satisfy Belichick & Co.