Soon all the hype will be over and it will finally be time for Sunday night's kickoff at Gillette Stadium for the nationally televised matchup between the 7-2 Patriots and 7-2 Cowboys. And for all those involved, including both Bill Parcells and Bill Belichick, as well as all the players and even the media doing the hyping, the actual game action will be a welcome break from the endless buildup.
Finally it truly will be about the players on the field and the plays that are made. While in many ways it will hinge on the decisions of both Belichick and Parcells, it will have nothing to do with the men themselves or their personal relationship. It will be all about the 45 Patriots wearing the team's alternative silver jerseys and the 45 Cowboys wearing their dark blue jerseys. It will be about football players making good football plays.
]()
            "It is all about one-week match-ups," Belichick said this week. "It is not about anything more than that, or anything less than that. It is how the Patriots match up against the Cowboys, how the Cowboys match up against the Patriots. No more, no less. I know you don't want to hear that, but that is what it is about."  

And at least defensively, Dallas' number-one ranked unit looks like it could match up against almost any team in the league.
"The Cowboys are pretty good on defense," Belichick said. "If you can't score, it is hard to win. They are only giving up about six points in the first half of all of their games. They are playing from ahead a lot. They are playing well defensively early in the games, and then they are able to take that and continue to play the game the way they want it on their terms and win most of them. I think that is where it starts. I think anytime you don't give them any points on defense and you don't give up third down conversions and don't give up a lot of yards and all the things that they are doing, that puts you in pretty good shape every week.
"[It] very easily could be [the best defense we face] and we have faced some good ones. They are very fast. They blitz a lot. They are very good in the secondary. They have a couple of big hitting safeties. The corners cover well whether it is [Terence] Newman, they have [Derek] Ross coming in on third down, [Mario] Edwards there, the linebackers are fast. [Dexter] Coakley really was a defensive back in college. He played a lot of those types of responsibilities. So it is almost like they are in nickel on every down because they have what amounts to five defensive backs on the field. La'Roi Glover, they have a lot of guys that can really run, they are active and they are quick and they don't give up a lot of big plays. It looks like there is a hole there and then it all closes up in just a second."
Offensively the Cowboys are making enough plays to win and not making the big mistakes that have hurt the team in recent years. One major reason for that is improved play from quarterback Quincy Carter.
"Quincy is very athletic," Belichick said. " He has a very good arm. He can make all of the throws. He has got a ton of talent. You can see him throw the ball on a rope on a 20-yard out cut [or] on a 35-yard post. He has the touches to throw the screens and get it around the linemen and underneath stuff and all of that. He is very mobile. They run him on a lot of bootlegs and roll out passes. He has got good vision down the field. He is athletic and he can make plays with his feet. He has a very good arm and he is accurate especially on the long ball. That is why I think the Cowboys complete so many big plays is because a) their receivers are good and they can get open but b) Carter can get them the ball and he can get it in some tight spots. There is not a lot of hang time on his throws. He gets it down there pretty good."
In the end, with these two well-coached teams, Sunday's game should come down to the mistakes. Neither side is likely to simply hand the game to the other, so as usual in the NFL turnovers will be of the highest importance.
"The other thing that really jumps out about Dallas is they are a team that doesn't beat themselves," Belichick said. " They play good, sound football. They are very good defensively. They don't have a lot of errors. They really force you to go out there and make a lot of plays against them. They are not going to give you many easy opportunities. Conversely when their opponents have made a mistake, missed a guy on kickoff coverage, left a receiver uncovered because of a mix up in their communication or things like that, Dallas does a real good job of pouncing on those opportunities and making you pay for them. I think that is why they are 7-2. They deserve to be. They are a good football team and they are playing well."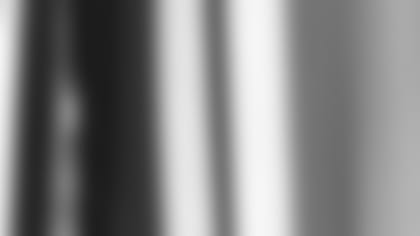 ]()
            So on paper Sunday night's contest looks to be one of the NFL's games of the year. Two playoff-bound, division-leading teams squaring off beneath the bright spotlight of national TV. And that doesn't even take into account the drama of the two Bills, the history, the mercenary coach versus one of his former employers. The game should be good and the theatre could be better. But in the end only the game really matters and only the outcome will be remembered.  

Sunday night's game marks the ninth meeting between the two teams with the Cowboys holding a 7-1 series advantage, although the Patriots won the last matchup 13-6 at Foxboro Stadium in December 1999. … Each team has won seven of its last eight games en route to a 7-2 record. … The New England defense leads the NFL in both opposing passer rating at 59.5 and touchdown passes allowed with four. … The Patriots are off to their best start in 23 years and have equaled the best record through nine games with the 7-2 mark, matching the 1978 and 1980 squads. … Since 2000 the Patriots are 13-8 over the final seven games of the season. … The combined record of New England's remaining opponents is 32-31, the easiest remaining schedule of the four teams in the AFC East. … This weekend's game will be just the third time the teams have met since 1987 making the Cowboys the only NFL team the Patriots have played two or fewer times in the last 16 seasons. … New England is 8-2 in its last 10 games against NFC opposition dating back to the 2001 season. … Dallas has the NFL's 12th ranked offense and averages 20.1 points per game. The Cowboys have the league's top-ranked defense and give up just 15.1 points per contest while totaling a plus-one turnover ratio. … The Patriots have the NFL's 14th ranked offense scoring 20.4 points per contest, while the team's defense ranks 11th in the league and gives up 17.2 points per outing. New England has a plus-seven turnover ratio. … The Patriots have faced teams coached by Bill Parcells on eight occasions, coming away with a 2-6 mark. … With a win this week the Patriots would be 8-2 for the second time in team history (1978). … The Patriots are 5-9 in games following the bye since its inception in 1990. New England is 1-2 following the week off under Bill Belichick, although the coach has an 8-6 post-bye mark over his entire career as a coach. … The Patriots are 24-2 under Belichick when they score 21 or more points. … New England is tied for the NFL lead (Baltimore, Tampa Bay and Tennessee) with four defensive touchdowns this season. The Patriots are 4-0 in contests this season when recording a defensive score and 10-2 in their last 12 such games. … Eugene Wilson leads all rookies with three interceptions, while Asante Samuel is tied for second with two. … New England is 6-0 this season when recording a positive turnover ratio and 1-2 with a negative turnover ratio. … The Patriots rank third in the NFL in third down defense (30.6 percent) allowing opponents to convert just 38-of-124 third-down opportunities. … The third quarter has been the Patriots most productive quarter this season with the team scoring 65 points and allowing just 30. … Rodney Harrison leads the Patriots with 81 tackles (based on coaches statistics) through nine games. … Kevin Faulk is New England's leading rusher with 104 rushes for 417 yards, while Deion Branch paces the team through the air with 29 receptions for 427 yards and two scores. … The Patriots are tied for third in the AFC with 13 interceptions as a team. … New England has won its last 15 games when leading at halftime and 21 straight when leading after three quarters. … Six of the eight games in this series have been decided by a touchdown or less. … The Cowboys hold the NFC's second best all-time record against the AFC (San Francisco, 74-50) with a 70-49 mark. … Parcells has a 7-3 mark against his former teams in his head-coaching career. … In a 10-6 win over the Bills last week the Cowboys committed zero turnovers for the first time this season. … Only two NFC teams have turned the ball over fewer times than Dallas' 14 turnovers. … The Cowboys are the only NFC team to have three wide receivers with 375 yards or more: Terry Glenn (451), Joey Galloway (454) and Antonio Bryant (377). … The Dallas offense averages 34.8 rushing attempts per game and 30.0 passing attempts per game and has rushed for more than 100 yards in all but two games this season. … The Cowboys are tied with the Rams for second in the NFL in time of possession at 32:49, behind Tennessee's 33:42. … Dallas' top-ranked defense allows just 234.6 yard-per-game, Baltimore is a distant second allowing 269.6 yards-per-game. … Dallas is also first in the league in first-down defense allowing just 3.89 yards and is the only team in the league allowing opponents to complete less than 50-percent of their passes at 49.1-percent. … The Cowboys have held six-consecutive opponents to less than 135 net passing yards. … Dallas has allowed opponents just 17 trips into the red zone, second fewest in the NFL behind Carolina's 15. … The Cowboys top the league allowing opponents just 14 first downs per game. … No team has allowed fewer rushing touchdowns than Dallas' three. … Troy Hambrick leads the Cowboys with 171 rushes for 577 yards and five touchdowns. … Dat Nguyen leads Dallas with 74 tackles