The Patriots returned to work after their first off day of training camp and for the first time of the summer they donned full pads for the nearly two-hour practice in Foxborough. The change in attire did little to change the fortunes of the offense, however.
After struggling for the better part of the previous three practices, the offense once again failed to generate much consistency in full 11-on-11 work. The first rep saw Mac Jones get picked off by Terrance Mitchell on a pass intended for Jonnu Smith cutting toward the numbers on the left side.
Jones and his receivers responded with some periods of success, most notably on a deep connection to DeVante Parker for a big gain, but overall the struggles on display in recent days remained in place for much of Monday's practice.
The flip side of that, of course, is some solid work being done by the defense. Linebackers coach Jerod Mayo spoke before practice and expressed some excitement when talking about his young corps.
"They work hard in the classroom and they're staying long and putting in the work so that's a really good sign," Mayo said. "We've worked hard in the offseason and everyone's been flying around. Now we'll see how it goes with the pads on."
Mayo spoke specifically about Ja'Whaun Bentley and Raekwon McMillan, the tandem that has worked together on the inside throughout camp.
"One guy is the hammer and the other guy has some versatility to his game and can do many different things," Mayo said. "It's nice to have guys who can do different things. These are guys I haven't played with and now it's time to see what they can do."
The latter comment was in reference to Dont'a Hightower and Jamie Collins, two veterans who were a part of the team a year ago but are no longer in the mix. While he joked that he could probably still give the team about five snaps, he understands the importance of finding roles for younger players as the team transitions to a new group.
On Monday there was plenty of rotating going on and the front seven was no different. Bentley and McMillian started things off but Mack Wilson, Josh Uche, Anfernee Jennings, Jalani Tavai, Harvey Langi, Cameron McGrone and Ronnie Perkins all moved in and out of the lineup. It will be interesting to watch how these lineups solidify over the next week before the Patriots welcome the Giants for the preseason opener August 11.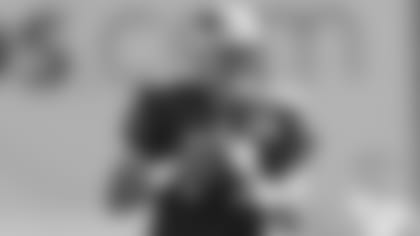 Beyond the continued offensive struggles, here are one man's observations from Day 5 of Patriots Training Camp.
*Some good news on the injury front as Jabrill Peppers, Jonathan Jones and Myles Bryant all returned to work. That leaves just James White (PUP), Chasen Hines (NFI) and Andrew Stueber (NFI) on lists while Brian Hoyer remained out of uniform for the third straight day. Deatrich Wise wasn't seen at the start of practice but was in uniform and watching when the offensive and defensive linemen spent time going at it in one-on-one drills. Of the three returners Bryant seemed to get the most action, taking part in some of the 11-on-11 work in the secondary.
*Sunday's off day gave the grounds crew a chance to re-line the fields and they're now both a full 100 yards. The first four days saw the goalposts situated 10 yards behind the end zone on both sides with the lines marked for just 80-yard fields. Now the lines have been extended thanks to some offseason resodding in the back of the end zones and each field is the regulation 100 yards.
*Former Patriots safety Patrick Chung was on the field taking in practice.
*Random observation: Jabrill Peppers has a good arm. He was trying to hit the crossbar with some passes at the close of Saturday's practice and on Monday he showcased it with a bullet on a makeshift option throw as the defense worked against each other in a pre-practice walkthrough setting.
*With the pads on we got our first look at some true physicality and not surprisingly the bulk of that took place with the offensive and defensive linemen. They had drills that included one-on-one pass protection/pass rush techniques as well as some two-on-two run-oriented periods. The former did not go too well for rookie first-round pick Cole Strange, who was beaten first by Christian Barmore and then by Henry Anderson. He appeared to grab some of Anderson's shirt, and after that rep he spent some time chatting with Bill Belichick off to the side. Isaiah Wynn, who continues his transition to the right side, did a nice job in his reps against Jennings and Uche, as did Trent Brown working against Uche. When the extended running game work was over, the defense dropped to do some pushups, which is probably the best indication of offensive success.
*The contact led to some sloppiness at times as several players were sent on laps after failing to remain on side. Offensively, Wynn, Yasir Durant, Kody Russey, Tre Nixon and Josh Hammond all were guilty of false starts while Daniel Ekuale, Jennings, LaBryan Ray and Carl Davis were nailed for neutral zone infractions.
*Ekuale showed some good explosiveness during an 11-on-11 rep in the running game. He shot through his gap quickly and met rookie Kevin Harris with a hard push that knocked the running back off stride and forced him to continue much wider than his intended hole.
*Bentley delivered what was likely the best hit of the day when he met Rhamondre Stevenson in the hole and knocked the running back's helmet off with a shoulder hit.
*Bailey Zappe may have enjoyed his most consistent day of work, firing several quality passes during the course of the morning. He had a nice stretch early on during one-on-one drills between the receivers and defensive backs, hitting Jakobi Meyers and Ty Montgomery for nice gains. The best play of the stretch came on the rep in between when he dropped a perfect bomb over Tyquan Thornton's outside shoulder down the right sideline as Joejuan Williams displayed tight coverage. Thornton did a great job of tracking the ball but Zappe's pass had to be perfect due to Williams' solid coverage – and it was. Later during some 11-on-11 red zone work Zappe connected with Nixon and Kristian Wilkerson for a pair of TDs.
*By far the best moment of the day for Mac Jones came during an 11-on-11 period late in practice when he fired a 50-yard bomb down the left sideline to Parker. Parker got behind Malcolm Butler on the play and easily corralled Jones' deep ball for what likely would have been a touchdown.
*Otherwise, it was more of Jones trying to improvise and throwing on the move. He did so on a completion to Jonnu Smith, but it came while moving to his right and throwing back across his body as he did on Saturday on the play that Kyle Dugger intercepted. He got away with it on Monday, but not many quarterbacks succeed while consistently throwing against the grain.
*It was fascinating listening to respected veterans Matthew Slater and Devin McCourty talking about the impact of Bill Russell. The former Celtics great and civil rights activist died on Sunday at the age of 88, and the two veterans spoke glowingly of his impact.
"It's hard to put into words what he meant to the city and the country," Slater said. "When I think of Bill Russell I don't think of championships. I think of what he did for Black athletes. How he advanced and pushed for change. I celebrate that part of his legacy. When we celebrate Bill Russell we should celebrate progress."
"To me what was so impressive was his willingness to be open with what he went through and his inspiring change," McCourty added.
*Practice closed with some field goal work with Tristan Vizcaino actually kicking on one end and Nick Folk merely simulating the kicks on the other. Joe Cardona snapped to rookie punter Jake Julien as Vizcaino worked while Mack Wilson snapped first to Mac Jones and then to Jake Bailey on the other side. Speaking of Bailey, the punter agreed to a contract extension over the weekend, which drew the attention of this teammates. "There was a lot of making fun of me, but they're happy for me," Bailey said with a smile. "This was always the first option. I'm just happy it worked out."
*In addition to Slater and McCourty, Cody Davis, Bailey, Wynn and Parker all spoke to the media on Monday.
*The Patriots will be back at it on Tuesday with practice set to kick off again at 9:30 a.m. and gates opening at 8 a.m. As always, please check with Patriots.com for the latest schedule updates.