Early January was the last time Logan Mankins was seen in Foxborough.
His original rookie contract having expired, New England's Pro Bowl guard is seeking a hefty new deal, like many other offensive linemen of equivalent talent have received recently. To this point, the Patriots front office has offered Mankins the highest restricted free agent tender available to a player of his experience (the five-year veteran maximum is for one year at $3.268 million).
To express his dissatisfaction with that offer, Mankins has thus far stayed away from Gillette Stadium while most of the rest of his teammates participate in the club's offseason strength and conditioning program and spring practices.
Those activities, however, have technically been voluntary, meaning Mankins hasn't been obligated to attend. Next week, though, begins a mandatory, three-day mini-camp.
So, the question, as we address in this week's PFW Debate Friday, is:
Will Logan Mankins attend next week's mandatory mini-camp?
Read the arguments by the writers of Patriots Football Weekly, then cast your vote in this week's poll.
Paul Perillo says, "No …"
Let me start by saying that I haven't spoken to Mankins or his agent, Frank Bauer. Therefore, I honestly have no idea what his plans are for next week. But if you're looking for an opinion as to what I think he'll do, I say he sticks to the cattle ranch out in California.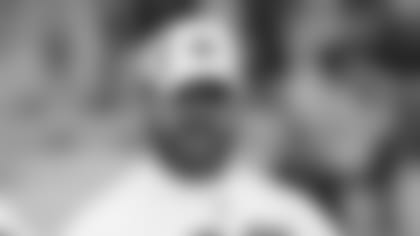 ]()Mankins is looking for a long-term deal and he has very little leverage to help him get it. One of the few bullets he has is withholding his services – particularly in a situation where he won't be subjecting himself to any fines. Because Mankins hasn't signed his restricted free agent tender, he technically is not under contract and therefore isn't "required" to be at mini-camp. The risk he takes is on June 15, the day mini-camp gets underway, the team can rescind the tender offer and cut his pay to 110 percent of his 2009 salary, which would be $1.54 million. That's a difference of $1.728 million.
I say Mankins rolls the dice and gambles that the Patriots won't do that. If he truly wants a long-term deal before the start of the season, he's going to have to show the organization that he's serious. Attending the camp would be telling the team that when push comes to shove, Mankins will be back in the fold with or without a new deal.
Maybe the risk of losing almost $2 million will be enough to bring Mankins to Foxborough, but the guard also may call the team's bluff. If the Patriots cut his salary it could create a rift between the team and the player – and with Mankins bound for free agency next offseason, that might not be the best way to maximize your chances of re-signing him.
I say Mankins sticks to his guns, waits it out, and come August he'll have another decision to make. By doing it that way, at least he'd have the full attention of the organization.
~ PP
Erik Scalavino says, "Yes …"
I could simply say, "I'll give you 1.7 million reasons why Mankins will be here" and leave it at that. But that would be too easy and not nearly enough to embarrass Perillo in this debate. So, I'll proceed. …
We've seen a similar situation play out here in Foxborough only a year ago, with Vince Wilfork. Granted, he was still in the final year of a contract, but he still would have faced financial penalties had he missed mandatory practices. In the end, he decided to play the good soldier and allow his representatives to negotiate in good faith with the organization while he played his heart out on the football field. Big Vince was eventually rewarded with a significant long-term contract. Mankins could follow Wilfork's lead and trust that the club will take care of him in due time.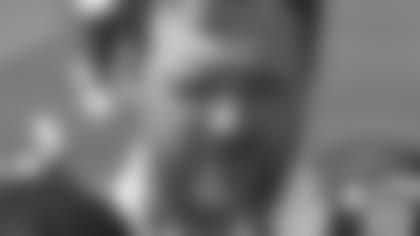 ]()Furthermore, it has been widely reported today that the Patriots have sent Mankins a letter stating their intentions to cut his tender offer to the 110-percent level, as Paul explained above. Anytime you get a letter from your employer threatening to cut your salary, you should take it seriously, not risk being made to look foolish. The only bet I'm willing to make in this case is that Mankins is smart enough to know better than to call this team's bluff. Empty threats are not what I associate with this organization.
In fact, according to today's Boston Globe, which cited the NFL Players Association, "teams are not required to notify players that they will take such action." If this were standard procedure, I might say, "OK, they've sent him the letter because they have to, but when push comes to shove, they won't do that to him." But this just proves to me that they are very serious.
Finally, just knowing what little I know about Mankins, the person, I can't see him spending any more time away from the team. We're talking about a guy who has played every game in his NFL career, who's always gracious with reporters, and who keeps his nose clean. Mankins has never been a pot-stirring troublemaker in his Patriots career. I don't expect him to start now.
~ ES
Now it's your turn!Let us know what you think about the Mankins situation by voting in this week's Debate Friday poll.
http://polldaddy.com/poll/3333129/