There were high expectations for Laurence Maroneyin 2006, when the Patriots made the running back from Minnesota their first-round selection in that year's NFL Draft.
Following a promising rookie year, during which he split carries with starter Corey Dillon, Maroney took over the lead back role, only to suffer through injuries throughout New England's historic 16-0 regular season. Toward the end of that season, Maroney appeared to hit his stride, rushing for more than 100 yards and seven touchdowns in the Pats' final six games (including the playoffs).
But in '08, Maroney again struggled with consistency, eventually being placed on injured reserve in October.
Maroney's roller coaster ride as a Patriot has led many fans, media, and other observers alike – including the staff of *Patriots Football Weekly *– to wonder about his future with the team. Which leads us to today's Debate Friday question:
Will Maroney be on the 2009 Patriots roster on opening day?
Paul Perillo says, "Yes …"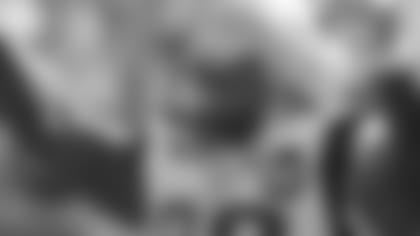 ]()Count me among the many Patriots followers who have been underwhelmed by Laurence Maroney. There are times when he's looked like every bit the first-round pick that he was, and then other periods when he's looked tentative and been sidelined by injuries. But he's still too young and talented to completely give up on at this point.
In the interests of full disclosure, I've never been a fan of the running-back-by-committee approach. That was until last season. In 2008, the Patriots featured a multi-pronged attack with Sammy Morris, LaMont Jordan, Kevin Faulk and even undrafted rookie free agent BenJarvus Green-Ellis. Despite all the moving parts, the Patriots ran the ball very effectively, finishing sixth in the league in that department.
There's no reason why Maroney can't be a major part of that committee in 2009. He's had plenty of time to rest his injured shoulder and he won't be asked to carry the load by himself. He'll just be a cog in the machine of what is a very potent Patriots offense, and come opening day No. 39 will be wearing the blue and silver.
~ PP
Erik Scalavino says, "No …"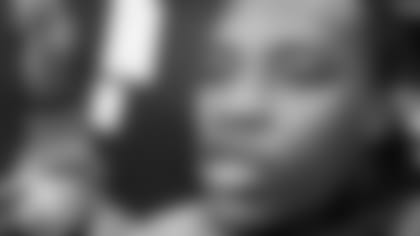 ]()First of all, there's a lot to like about Laurence Maroney, the person. Since the day he arrived in Foxborough, he's had a huge smile on his face. Every time you talk to him, he makes you laugh.
Good guy though he may be, Maroney will be entering his fourth season in the NFL. Historically, running backs who've succeeded have proven by this point that they're legitimate players. It's not like the quarterback position, where it often takes several years to mature into the role. Running backs either "get it" right away or they don't.
Think about it: LaDainian Tomlinson, Emmitt Smith, Adrian Peterson, Terrell Davis, Curtis Martin … all guys who, at one time or another, have been considered the best in the game at their position. All of them were immediate impact players for their teams and continued to be so for years thereafter. Maroney doesn't fall into this category.
I expect Maroney to be given one more chance to prove himself in training camp this summer, where he'll face a tough battle to make the roster. I'm just not convinced it's a battle he can win.
~ ES