How quickly things can change.
Just last week, the NFL and players union representatives issued a joint statement saying they had a full schedule of face-to-face meetings planned over the next few weeks to get a new collective bargaining agreement (CBA) deal done before the current one expires on March 4.
The two sides met on the Saturday before the Super Bowl, then again this past Wednesday. That's when, according to reports, talks took a turn for the worse and the Thursday session was cancelled.
Suddenly, feelings of optimism have yielded to serious doubts that a lockout can be avoided.
The entire labor discussion is full of minutiae that can be ponderous and painful for many followers of America's most popular professional sport. In an effort to help, PFW has compiled some of the main arguments put forth by the two parties.
Recently, both sides had a chance to express their views in an ESPN.com commentary. NFL Senior VP of Public Relations Greg Aiello represented the league and its owners, while George Atallah, the NFLPA's Assistant Executive Director for External Affairs argued the players' main points.
Below are the highlights from their online treatises. Read them carefully, then cast your vote in this week's Debate Friday poll question:
*Which side do you support in the NFL/NFLPA labor talks? *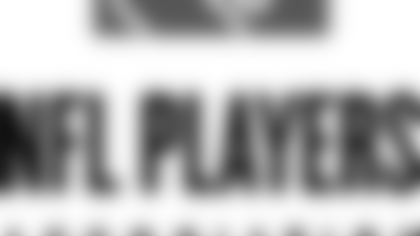 The players have offered to extend the current deal in an effort to work out a long-term deal without an interruption of league operations.
The NFL is at the height of its popularity and success. In 2010, 65 of the top 100 watched sporting events in the U.S. were NFL games. Revenues are up. Sponsorships are up. Every television ad for this year's Super Bowl was sold months ago. All signs point to extraordinary success and rapid growth for the business of football.
According to the NFL and team owners, however, the "economic model in the NFL doesn't work." They've asked the players for more than a $1 billion reduction in the players' portion of revenues in the first year alone of a future CBA. By the way... dangers of the game and injury concerns at their peak, they want players to play two extra regular season games.
One fundamental question needs to be answered: Why is the current deal so bad?
If owners decided to make this a direct business transaction between partners, a deal would've been struck a long time ago. Business partners get together, sign confidentiality agreements, exchange financials, and negotiate. Our repeated requests for detailed financial information have been denied. As a result, players and fans have to go by what we do know.
Players receive 50 percent of all revenues in the NFL (approximately 60 percent of total revenue after owners take a number of expense credits that add up to more than $1 billion a year). This is significant because the past 10 years of financial data show that the players' portion of revenues has decreased slightly. The players have asked repeatedly for financial transparency and economic information. We have been told publicly and privately... "none of your business."
It's a shame that the owners are threatening to prevent players from playing football. It's a shame that the unanswered question remains: Why is this deal so bad?
Open the books and let us play.
~ Excerpts from George Attalah's January commentary on ESPN.com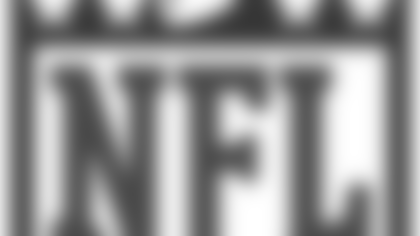 If a collective bargaining agreement particularly favors one side, that side naturally won't want to change anything.
The system does not work as well as it could from the standpoint of the teams. The time has arrived for adjustments that make the game and league better. The union accepts the status quo, while the NFL wants to improve and secure the future of the game of the benefit of the fans and players.
The status quo means no rookie wage scale, instead of shifting significant portions of money to proven veterans and retired players. The status quo means four preseason games in spite of the overwhelming rejection of it by both fans and players. The status quo means no league investment in new stadium development in Los Angeles and other cities, in international games, or in new technology to improve our service to fans in stadiums and at home.
The status quo means players continue to keep 60 percent of available revenue, in good years or bad, in a good economy or one with 10-percent unemployment, and no matter how much costs have risen for teams. Player compensation has doubled in the past decade, and the union says NFL team payrolls rose 6 percent this year. Meanwhile, other costs for teams have risen dramatically.
NFL players have an extremely favorable revenue-sharing deal and full access to all information on revenue and a great deal on costs - including the largest cost, which is for players. The union has audit rights to all league and team revenue. The problem is not revenue. It is costs.
Companies with far more revenue than the NFL have gone bankrupt because they did not properly manage their costs. Our goal is to fix the problem now before it becomes a crisis. That means negotiating a fair agreement that continues to provide billions to the players while also giving teams a sustainable business model.
Why is the current deal so bad? Because it does not secure the best possible future for the game, players, clubs, and fans.
*~ Excerpts from Greg Aiello's January commentary on ESPN.com
*
Let's hear from you now. Cast your vote in this week's Debate Friday poll:
http://polldaddy.com/poll/4537955/