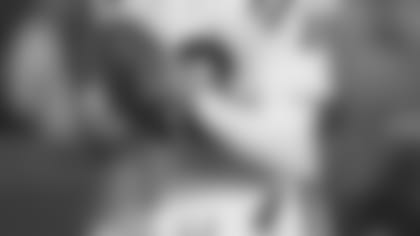 ]()The Colts enter Monday night's tilt with the Patriots a perfect 7-0. Their record isn't all that surprising but how they are winning this season is. Even though the Indianapolis offense is still one of the most explosive in the league, it's the Colts defense that's leading the way in 2005.
Last year, while Peyton Manning was breaking all kind of passing records, the Colts defense finished 29th in the NFL and gave up nearly 22 points a game. This season has been a complete turnaround for the Indianapolis stop-unit. Coming into the Patriots game, the Colts rank fourth in the NFL in total defense. They also lead the league, giving up an average of only 11 points a game and recording 26 sacks.
Some have questioned the Colts soft schedule for the defense's fast start but it should be pointed out that last year, even bad teams scored points on the Colts, so the results through seven games has to be encouraging for Tony Dungy.
The Colts turnaround on defense has come with basically the same players they had last season, headed by Pro Bowl defensive end Dwight Freeney. Freeney led the NFL with 16 sacks last year and currently has six sacks this season. However, the Colts defensive line has been so dominant, Freeney doesn't even lead his own team in sacks after seven games. That honor goes to Robert Mathis who leads the NFL with eight sacks.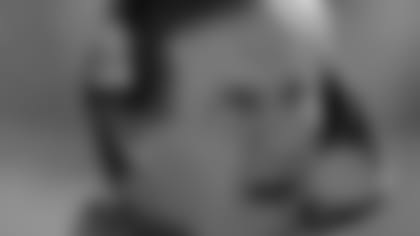 ]()Bill Belichick** said the Colts defensive has always been aggressive, now everything is just coming together for them.
"They've always been very disruptive defensively," Belichick said. "They're quick. They're fast. They're athletic. They have made a lot of big plays, interceptions for touchdowns, strip sacks, turnovers and all those kinds of things. It's not anything we haven't seen them do before. There's just a little bit more of it happening now."
Even though Mathis leads the team in sacks and is playing well, the Patriots know Freeney remains the focal point of the Colts defense. New England has had success in controlling Freeney in the past but this game brings a new challenge. Freeney will line up against rookie Nick Kaczur, making only his fifth NFL start.
"Everyone knows how good he is," Kaczur said. "His resume speaks for itself. I will just have to get my work in this week and play hard."
The Patriots will no doubt keep tight end Daniel Graham in to help Kaczur with Freeney but there will be times when the rookie will be one-on-one with the All Pro. How Kaczur performs in those situations will go along way in deciding which team comes away with a win.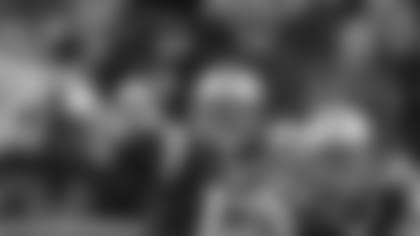 ]()Belichick joked that maybe the team could tie a ball and chain around Freeney's ankle to slow him down. Tom Brady said despite his reputation, he can't play the game worrying about Freeney all night long.
"For a quarterback, I just have to expect the guys up front will do their job," Brady said. "I have plenty of other guys to worry about…You just make sure you account for him because he'll ruin a game. He'll strip-sack the quarterback and he tries to break quarterbacks in half. He's done that since he's been in the league. I think once the game starts, I just have to worry about making my reads and throws and let Nick do his best andLogan [Mankins] on the left side try to do everything they can to hold up."
Another player the Patriots have to keep an eye on is linebacker Cato June. June is second in the NFL with five interceptions, returning two for touchdowns. Dungy has been searching for a playmaking linebacker in the Derrick Brooks mold since he arrived in Indy and so far this season, June has stepped up and become that guy.
"He's certainly made some big plays for them," Belichick said of June. "Five interceptions. That's a career for some linebackers. He's very instinctive in the passing game and he's around the ball a lot. …He's very productive in their scheme. It works for him and it works for them."
The combination of June, David Thornton and new starting middle linebacker Gary Brackett gives the Colts a fast, athletic group of linebackers.
One of the few new additions to the Colts defense is tackle Corey Simon. The Eagles released Simon when the two sides couldn't come together on a new contract. The Colts were fortunate enough to acquire the Pro Bowl defensive tackle and it's made a difference. The 300-pound Simon gives the Colts something they desperately needed in the middle of their defense: size. The Colts have been traditionally undersized at the defensive tackle position and the addition of Simon has helped the team sure up a run defense that was abysmal at times last season.
"Corey is a very strong, physical player," Belichick said. "He plays primarily in running situations, although he does rush the passer well. He's a strong, powerful guy and he doesn't really look like anybody else they have. He's bigger. He's thicker and a hard guy to block one-on-one."
One area of the defense that isn't getting a lot of credit is the Colts young secondary. Indy is only giving up 169.3 yards through the air this season and while the constant pressure on the quarterback is a big reason why, the Colts defensive backs have played solid this year as well.
Bob Sanders is a big hitter and one of the fastest safeties in the NFL. He makes a lot of plays and is always around the football. Starting corners Jason David and Nick Harper have played well this season, while talented rookies Marlin Jackson and Kelvin Hayden have played a lot in the Colts nickel packages.
"I think they have a lot of team speed in the secondary," Belichick said. "Sanders is probably one of the fastest safeties in the league…With Davis, Harper, Sanders, [Mike] Doss and then Jackson coming in at nickel, it's been pretty consistent. They don't give you much. You have to earn it."
Brady added, "They hit. They're physical. Sanders is physical. He brings a presence to that defense a lot like what Rodney [Harrison] brings to ours, in how physical he is. They all like to get up there and support the run. It's tough to figure out ways to scheme things to get on them or make plays because they all rally to the ball."
The Colts defense has been dominant at times at this season. While their competition hasn't been the toughest, they have shut down virtually every team they've played, something the Colts have not been able to do in the past.
This Monday will be a big test, not only for the Patriots, but for the Colts as well. They have yet to face an offense with the firepower of the Patriots and an experienced quarterback like Brady. If the Colts defense stand up to the challenge and proves they are for real, the team has a chance to walk out of Gillette Stadium with their first win in Foxborough since 1995.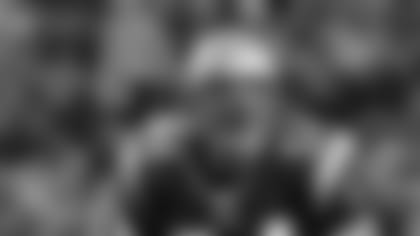 ]()Bruschi named AFC Defensive Player of the Week** Tedy Bruschi was named AFC Defensive Player of the Week after his 10-tackle performance in the Patriots 21-16 win over the Buffalo Bills.
Bruschi took part in 64-of-77 defensive snaps and also played on special teams. After the game, the linebacker said he was a little tired but his body felt good.
Bruschi wasn't interested in discussing the honor, saying all he cares about right now is the Colts.
"All I'm thinking about is Indianapolis," Bruschi said. "I'm focusing on the game plan and the opponent we're playing this week and watching film. That's my main focus this week."
Notes
Richard Seymour talked to the media on Thursday, saying his knee injury is getting betting. Seymour said the injury is similar to the one he suffered last season but he couldn't say when he would return because the body responds to every injury differently. The Pro Bowler stated he was mentally ready to play last week but his body just wasn't ready to go. He was unable to say if he will play this Monday night against the Colts…Belichick is 7-1 in his career against the Colts…The Patriots are 61-19 over their last 80 games. They had the exact opposite record, 19-61, in the 80 games proceeding Robert Kraft's purchase of the team in 1994.