The Patriots have agreed to terms with the first of the team's 10 2003 draft picks, a deal with seventh-round selection Ethan Kelley.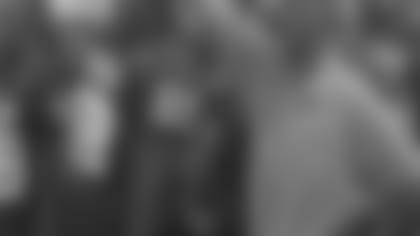 ]()
            According to ESPN.com the three-year deal totals $931,500 and includes a signing bonus of $21,500. Should he earn a roster spot in training camp, the rookie nose tackle out of Baylor will have a base salary of $225,000 this season with increases to $305,000 in 2004 and $380,000 in 2005, all minimum salaries.  

The 6-2, 315-pound Kelley converted from offensive line to nose tackle in his junior season at Baylor and then led the Bears defense with 75 total tackles as a senior. In his two seasons as a defensive player he totaled 133 tackles (17 for a loss), four sacks, two forced fumbles and two fumble recoveries.
Kelley will be one of a group of young, inexperienced defensive linemen looking to earn playing time at the important nose tackle spot in New England's 3-4 defense this season. The battle for playing time at nose includes second-year defensive end transfer Jarvis Green, unsigned rookie fourth-round pick Dan Klecko, untested veteran Ken Kocher and potentially first-round pick Ty Warren or veteran Rick Lyle. The competition at the position could be the most heated of any spot through training camp and preseason.
The Patriots selected Kelley with their final selection of last April's draft, the team's third selection of the seventh round, number 243 overall