Based on Julian Edelman's social media messages Saturday afternoon, New England's free agent receiver has reached a deal to re-sign with the team that drafted him and developed him as a 100-catch receiver.
"Foxboro is home. Excited to be back. #grind" – is the message that Edelman sent out via his @Edelman11 Twitter account.
Edelman's Facebook page displayed a photo of the receiver in his No. 11 Patriots uniform with the words "HOMECOMING." written across the page. It included the message, "Aaaaand….we're back. #GOPATS."
Reports late Friday night from CBS Sports had indicated that Edelman and the Patriots were indeed working on a deal for the five-year veteran to return to New England despite a visit with the 49ers. There was also supposed free agent interest from the Browns and Ravens.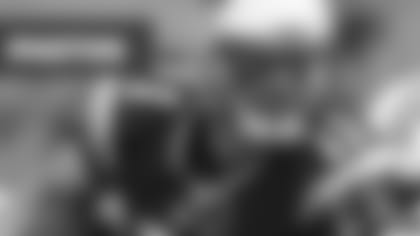 ](/node/47116) BEST OF JULIAN EDELMAN
Check out a selection of the best photos of WR Julian Edelman from the 2013 season. VIEW
 

Now, though, Tom Brady will retain his only consistent, reliable threat from last season when Edelman hauled in a career-best 105 catches in his first 16-game NFL campaign.
With Edelman back in the fold, New England will return the basis of its wide receiver corps from a year ago that also included Danny Amendola, special teams captain Matthew Slater and rookies Aaron Dobson, Josh Boyce and Kenbrell Thompkins.
Are you excited to have Edelman back? Do the Patriots still need to add another veteran receiver? Let us know with a comment below!