Foxborough, Mass. - In the first of what is expected to be a number of key free agent decisions, ESPN News reported late this afternoon that the New England Patriots have declined to exercise the option year on the contract of veteran wide receiver Troy Brown.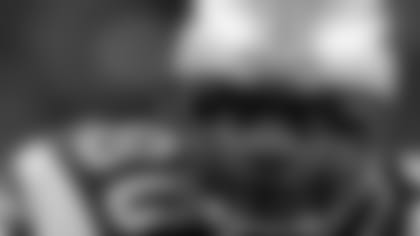 ]()Brown, who has spent all of his 12 NFL seasons with the Patriots, was scheduled to make $2.5 million in base salary in 2005 and was also due a $2.5 million roster bonus. By not picking up the option on Brown, the Patriots saved at least $5 million towards the salary cap, which will be $85.5 million in 2005.
If the ESPN News story holds true, Brown would be an unrestricted free agent when the free agency period officially begins at 12:01 a.m. on Wednesday. ESPN's John Clayton reported Tuesday that the Patriots negotiated with Brown on a contract extension up until the league's 4 p.m. deadline but were unable to reach an agreement. It is still possible that Brown could re-sign with the Patriots as a free agent.
Brown, 33, had a remarkable season in 2004 in which he saw significant time on offense, defense and special teams. He was slowed by an ankle injury in the preseason that caused him to miss the majority of the first three games, and then suffered a knee injury that caused him to miss the next three games. When he did return, injuries in the defensive secondary forced Brown into action as the nickel cornerback while he also played in a reserve role at receiver. He finished second on the team with three interceptions and also collected 17 total tackles and five passes defensed. Brown's duty on defense cut into his offensive production, as he finished with 17 receptions for 184 yards and one touchdown in 2004, his lowest totals since the mid-1990s. He also returned 12 punts for 83 yards in 2004.
Voted an offensive captain for the 2004 season, Brown ranks third on the Patriots all-time list in both receptions (475) and yardage (5,516) and is the Patriots all-time leader with 2,524 punt return yards.
Â
Tuesday also represents the deadline for NFL teams to make tender offers to their own restricted free agents. The Patriots noteable restricted free agents include wide receiver David Givens, defensive end Jarvis Green, guard Stephen Neal and offensive tackles Tom Ashworth and Brandon Gorin.
The Patriots will also have 11 unrestricted free agents beginning Wednesday, including guard Joe Andruzzi, wide receiver David Patten, linebacker Don Davis and running back Patrick Pass.
Givens, thought to attract considerable attention on the free agent market, could receive a mid-level tender from the Patriots. The mid-level tender of $1.43 million would give the Patriots a first round draft choice if they decline to match an offer sheet made to Givens.