FOXBOROUGH, Mass. - The New England Patriots announced today that Troy Brown has been voted by fans as the 18th player and 19th member to enter the Patriots Hall of Fame. The induction ceremony will be held outside The Hall at Patriot Place presented by Raytheon on Saturday, Sept. 15, 2012, the day before the Patriots 2012 regular season home opener.
In April, a 17-person nomination committee comprised of media, alumni and staff selected three candidates for consideration for the Patriots Hall of Fame. The three finalists were Brown, former free safety Fred Marion (1982-91) and former Head Coach Bill Parcells (1993-96). Fans had five weeks (April 25-May 31) to vote on Patriots.com for the candidate they believed was most deserving of hall of fame induction. Since the new process for induction was instituted in 2007, Brown earned the highest percentage of votes for any candidate, breaking last year's record set by Drew Bledsoe. Brown joins Bledsoe as the second player to be selected by the fans into the Patriots Hall of Fame in their first year of eligibility.
"Troy Brown will always be special to me, as he was my sweetheart's favorite player during his career," said Patriots Chairman and CEO Robert Kraft. "Clearly, a lot of Patriots fans shared her sentiment and I am proud that we will honor Troy with his induction into the Patriots Hall of Fame this fall.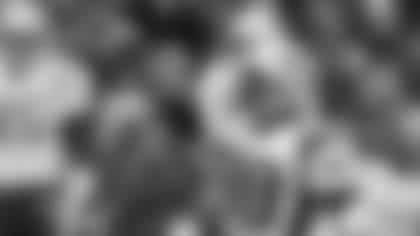 "To me, Troy was the consummate Patriot who always put team goals ahead of personal ones. His height and speed made him a proverbial underdog in a league that always featured taller and faster players. But, his heart and perseverance made him a champion and a fan favorite. The Patriots record books will always show that Troy was one of the greatest receivers and punt returners in franchise history, but Patriots fans know that he was so much more than that. His selfless contributions to the success of the team on offense, defense and special teams made him unique as a player and helped deliver three Super Bowl titles. For 15 years, Troy personified what it meant to be a Patriot, both on and off the field. With his induction into the Patriots Hall of Fame, his legacy will be preserved for generations to come."
"Troy Brown is the ultimate team player and one of the greatest competitors I have ever had the privilege of coaching," said Patriots Head Coach Bill Belichick. "Offense, defense, special teams - if there was a job to do, Troy embraced it and did it at a championship level. No matter the situation or conditions, Troy raised the bar of excellence and helped create a winning tradition we strive to uphold. The bigger the game, the more Troy stepped up. There is no more deserving player of any accolade that comes his way than Troy Brown."
Brown spent his entire 15-season NFL career with the Patriots (1993-2007) after being drafted by the team in the eighth round (198th overall) of the 1993 NFL Draft. The 5-foot-10-inch, 196-pound receiver, punt returner and defensive back retired as the Patriots' all-time leading receiver with 557 career receptions and as the team's all-time leading punt returner with 252 career returns. He finished ranked second in team history with 6,366 career receiving yards and was tied for the franchise record with three punt returns for touchdowns. Brown played in 192 games, placing him fourth on the franchise's all-time games played list, and his 15 seasons with the franchise tied Julius Adams for the second-longest tenure in a Patriots uniform behind Steve Grogan's franchise-record 16 seasons. Brown was a five-time co-captain for the club (2002-06) and earned Pro Bowl honors in 2001. In 2004, he added defense to his resume as he saw significant action in the defensive backfield and finished second on the team with three interceptions. Brown's significant contributions in all three phases of the game - offense, defense and special teams - made him one of the most versatile and beloved players in the history of the Patriots franchise.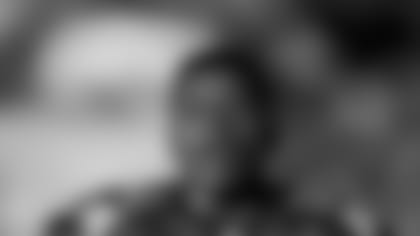 The Blackville, S.C. native was a key contributor to each of the Patriots' three Super Bowl winning seasons. In 2001, Brown led the team with 18 postseason receptions as New England won its first world championship in Super Bowl XXXVI. In that Super Bowl against the St. Louis Rams, Brown led the team with six receptions and 89 yards, including a key 23-yard grab on the game-winning drive. Two years later, he tied for the team lead with 17 playoff receptions as the Patriots won Super Bowl XXXVIII over Carolina. He was again a key contributor in that game, finishing second on the team with eight receptions, including three grabs on the game-winning drive. In 2004, Brown played on offense, defense and special teams in all three playoff games, recording a total of five receptions and six tackles during New England's Super Bowl XXXIX title run.
The Marshall University product was named to the Pro Bowl in 2001, a season in which he set what was then the Patriots' single-season franchise record with 101 receptions. That year, he recorded 1,199 receiving yards, which at the time placed him second on the team's single-season list. He followed up his record-setting campaign with a 97-catch season in 2002, a mark that ranked second in team history at the time. Also that year, he recorded a team-record 16 catches in a game against Kansas City at Gillette Stadium (9/22/02).
In 2004, Brown earned accolades for his play on offense, defense and special teams, showing a level of versatility unmatched in recent NFL history. After injuries had taken a toll on the Patriots' secondary, Brown pitched in as the team's nickel back for the final nine games of the regular season and for all three of the Patriots' postseason contests as New England won Super Bowl XXXIX. He finished second on the team with three interceptions in the 2004 regular season and matched his reception total with 17 tackles on defense.
In November 2006, Brown passed Stanley Morgan for first place on the Patriots' all-time receptions list with a first down catch along the sideline in a game against the Indianapolis Colts. In the 2006 divisional playoffs, Brown continued his knack for making big plays, forcing a key fumble in the Patriots' 24-21 victory over the San Diego Chargers. Following a Marlon McCree interception in the fourth quarter that appeared to seal the game for San Diego, Brown stripped the football from McCree and allowed Reche Caldwell to recover the loose ball and return possession to the Patriots.
Brown's career statistics include 192 games played (with 69 starts), 557 receptions for 6,366 yards and 31 touchdowns, 252 punt returns for 2,625 yards and three touchdowns, 87 kickoff returns for 1,862 yards, 30 rushes for 178 yards, 18 defensive tackles (16 solo), three interceptions and five passes defensed. In 15 seasons (1993-2007), he helped the Patriots qualify for the playoffs 10 times, winning eight division titles, five conference championships and three Super Bowls.
Beginning in 2007, the Patriots started a new team hall of fame tradition, inducting one player or head coach into the team's hall of fame each year. The process for induction involves a panel of media, alumni and staff who collectively nominate the players and/or head coaches who have been out of football for at least four years who are most deserving of induction. After the nominations are made, the committee votes and the top three tallies become that year's finalists. The Patriots then give their fans the opportunity to vote online to select each year's hall of fame honoree.
About the Patriots Hall of Fame
The Patriots Hall of Fame was officially formed in 1991 after John Hannah became the first Patriots player to be inducted into the Pro Football Hall of Fame. With the hall of fame, the Patriots created a new way of honoring their greatest players. It wasn't until 2008, with the opening of The Hall at Patriot Place presented by Raytheon, that Patriots players, past and present, truly had a place to call home that they could share with their fans. Now, enshrinement into The Hall is an honor befitting of the franchise's greatest players, with 30-foot video pylons displaying each enshrinee. Beginning in 2007, fans became part of the hall of fame tradition and active participants in the selection process.
The complete list of Patriots Hall of Famers (with their year of induction) is listed below:
John Hannah (1991)
Nick Buoniconti (1992)
Gino Cappelletti (1992)
Bob Dee (1993)
Jim Lee Hunt (1993)
Steve Nelson (1993)
Vito "Babe" Parilli (1993)
Mike Haynes (1994)
Steve Grogan (1995)
Andre Tippett (1999)
Bruce Armstrong (2001)
Stanley Morgan (2007)
Ben Coates (2008)
Jim Nance (2009)
Sam Cunningham (2010)
Jon Morris (2011)
Drew Bledsoe (2011)
Contributor
William "Billy" Sullivan (2009)
About The Hall at Patriot Place presented by Raytheon
The Hall at Patriot Place presented by Raytheon is the crown jewel of Patriot Place and the only sports and education experience of its kind. Through a dazzling array of interactive multimedia exhibits and artifacts never before viewable by the public, The Hall at Patriot Place presented by Raytheon showcases the tradition of the New England Patriots, explores the history of football in New England, and promotes math and science education for the thousands of schoolchildren who visit each year. For more information, please visit www.thehallatpatriotplace.com.