Virtually from the time Bill Belichick pulled the trigger and sent Jimmy Garoppolo to San Francisco at the trade deadline, fans and media alike have turned their attention toward finding a suitable replacement. Many felt Garoppolo might one day replace Tom Brady at the helm, but now the Patriots will be forced to find and develop another option for the future.
The annual NFL Scouting Combine kicks off this week in Indianapolis, and there figures to be a little more attention placed on the quarterback position than in most years. The Patriots are frequently in the market for a passer at draft time, but haven't really "needed" to be there at any point throughout Brady's illustrious career.
An argument could be made that this year will be different. Belichick certainly doesn't have to pick a passer considering Brady just took home the NFL MVP award at the age of 40, and showed no signs of letting up after throwing for 505 yards in the Super Bowl loss to Philly. But there is at least some urgency, a level that hasn't really existed in the past, to do so with Brady presumably nearing the end.
Obviously finding the right guy isn't easy, and with Garoppolo's initial success with the Niners the next guy will have some big shoes to fill. One theory that has gotten some traction in recent weeks is the Patriots like the idea of small school quarterbacks. Garoppolo coming from FCS (formerly Division I-AA) Eastern Illinois bolsters that line of thought, but the reality of the situation is it's not really true.
Belichick has selected eight quarterbacks since his tenure began in 2000, and Garoppolo is the only one who didn't play at the FBS level. In fact, six of the eight played in the so-called Power Five conferences, led of course by Brady, who played in the Big Ten at Michigan.
Only Kevin O'Connell (third round, 2008) did not play at the highest level, as he played his college ball in the Mountain West Conference at San Diego State.
The rest all played at big-time football schools, including Rohan Davey (LSU), Kliff Kingsbury (Texas Tech), Matt Cassel (USC), Zac Robinson (Oklahoma State) andRyan Mallett (Arkansas). That's two from the SEC, two from the Big 12 and one from the Pac-12.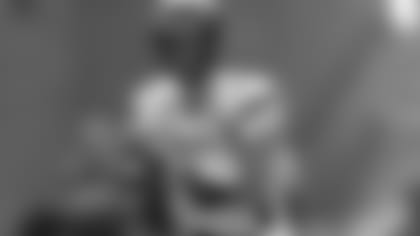 Even when adding in Matt Gutierrez and Brian Hoyer, two undrafted quarterbacks who made the roster, there's some big-time pedigree involved. Hoyer played at Michigan State while Gutierrez was initially the starter at Michigan before a shoulder injury cost him his job and he eventually transferred to Idaho State.
That's 10 quarterbacks who were either drafted or spent time in the Patriots organization and only Garoppolo didn't spend time at a Division I-A school.
All of which makes the case of Richmond's Kyle Lauletta even more intriguing. Lauletta has drawn loads of attention from Patriots fans due to his uncanny resume that reads like Belichick placed an ad on ZipRecruiter.com.
Lauletta has a lacrosse background and his father, Joe, was a quarterback at Navy in the mid-'80s. Belichick's father Steve was an assistant for the Midshipmen during that time.
But the part that doesn't seem to factor into the attraction is Richmond's status as a Division I-AA school. Many have alluded to Garoppolo's success as proof that Belichick prefers quarterbacks from smaller schools. As chronicled above, that's not the case.
But that won't stop the speculation, and over the next week we'll get our first look at the quarterbacks and get an idea of their personalities and measurables. There are a number of highly regarded passers and the Patriots could be in line to draft one at any time, so let the fun begin.