In their effort to fill the defensive line void that was in part created when Richard Seymour was surprisingly shipped to Oakland late last summer, the Patriots have turned to a couple players Bill Belichick actually considered prior to selecting Seymour with the sixth overall selection in the first-round of the 2001 NFL draft.
Damione Lewis, the 12th overall pick to the Rams that year, signed a one-year, $1.15 million deal with New England April 10. Gerard Warren, who actually came off the board third overall to the Browns, inked a one-year, $900,000 deal that included a reported $40,000 bonus with the Patriots April 24.
"All three of those players were in the same draft. It was Warren, then Seymour, then Damione Lewis, all in the same draft," Belichick said of the top three defensive tackles in that '01 rookie class. "We did a lot of work on all three of those players, as well as a lot of others. But Gerard was picked by Cleveland before we picked, so it was a non-factor for us. But it's interesting. All of those players have had good careers and it's interesting that within a calendar year all three of them were here."
Whereas Seymour won a Super Bowl as a rookie in New England, and earned five Pro Bowl nods in his eight seasons with the Patriots, neither Warren nor Lewis found nearly the same personal or team success in their various NFL stops.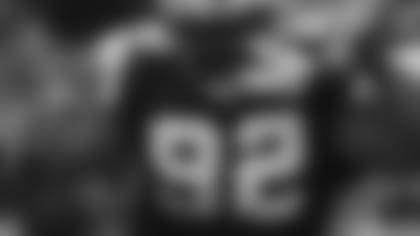 ]()The 6-2, 301-pound Lewis spent five seasons in St. Louis. He played in all 16 games just twice for the Rams and never started more than 10 games in a year. He peaked in 2004 when he notched a career-high 61 tackles and five sacks. He moved on to Carolina as a free agent in 2006. He seemed a better fit with the Panthers, actually starting all 31 games he's played in over the last two seasons, recording 48 and 41 tackles in 2008 and 2009, respectively.
All told Lewis has started 65 of his 131 career games, while accumulating 360 tackles, 22.5 sacks, 14 passes defensed, five forced fumbles and six fumble recoveries as primarily a 4-3, one-gap defensive tackle. Though he appears built more like a nose tackle in New England's scheme, he's been told to be prepared for anything and is excited about the transition to a 3-4, two-gap scheme.
"They said 'be ready and learn everything,'" Lewis said following a recent workout in the Patriots offseason program. "I want to learn the whole line and get a very good concept of the defense and how it runs, as far as how the linebackers fit with the d-linemen and all that stuff. I think that is much more important in a 3-4 than a 4-3. In a 4-3, I had one solo job — to penetrate and be disruptive. It didn't matter if you made a tackle the whole game, but as long as you're penetrating and making the ball bounce, then you did your job. This is totally different than that. That's what makes it fun and exciting."
The 6-4, 330-pound Warren has been a pretty big disappointment as a top-three pick. He stayed in Cleveland for four seasons before being traded to the Broncos for two years. He played the last two seasons in Oakland. Though never really living up to his [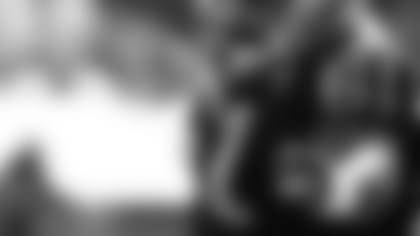 ]()high draft status, he's been a starter at all three stops, starting 127 of the 135 games he's played in. His career totals include 229 tackles, 32 sacks, 18 passes defense, seven forced fumbles and four fumble recoveries.
"He's been a very productive player through the course of his career, especially in recent years he's been roughly a 70 percent play-time player, similar to Damione Lewis. He has a different style, but he's that same kind of productive player," Belichick said of Warren, who would seem to more fit the size requirements for Seymour's old right defensive end spot. "He'll add to that group and I think he gives us a talented player in there that's been very productive. I think he'll be a good addition to our group."
And, as Lewis alluded to, Warren should expect to move around a bit at various times on the Patriots defensive front.
"Well, he's played all over. He's played for the Raiders: he's played three technique, he's played one technique. For the Browns, he was an inside player. He usually played inside the tackles. In Denver, they moved him around a little bit as well. So I think that he's a guy that can really play from the tackle in," Belichick said.
"Like Damione, Ty Warren and Vince [Wilfork], guys like that, I don't think you're going to see him outside of the tackles very often. But from tackle to tackle, I think they can play from head-up-to-tackle to head-up-to-center and all of the spots in between. They've all done that. So he definitely has some versatility from both the left side, and the right side, and in different alignments in there, and on both early downs, and on passing downs — as Damione has, as Vince has. So I think there's some versatility with players like that."
So while you may never get a second chance to make a first (round) impression, both Lewis and Warren will get the opportunity to showcase their versatile skills for Belichick a decade after the coach first scouted them in the draft. No longer harnessed with the expectations of a high first-round pick, the two players come to New England looking simply to, as players like to put it, get in where they fit in.
Depending on how the competition shakes down, one or either will once again be measured up against, at least partially, Seymour. And once again, Belichick will be doing the evaluating.