FOXBOROUGH, Mass. –The New England Patriots are deeply saddened to learn of the loss ofChuck Fairbanks**, who served as head coach of the Patriots for six seasons from 1973 through 1978. Coach Fairbanks passed away today at age 79 in Scottsdale, Arizona after a lengthy battle with brain cancer. Service information has not yet been provided.
"As a Patriots season ticket holder, I remember the excitement that was generated by the hiring of Chuck Fairbanks from the University of Oklahoma in 1973," said Patriots Chairman and CEO Robert Kraft. "Coach Fairbanks gave the Patriots instant credibility. For Patriots fans of that era, Fairbanks was the Bill Parcells before Bill Parcells. Meaning, he did for the Patriots in the '70s what Bill Parcells did for the team in the '90s. He delivered the franchise's first 11-win season in 1976 and earned a home playoff game after winning the division in 1978. It was the first time in franchise history that we hosted a playoff game. He introduced the 3-4 defense to the NFL during his Patriots tenure, which remains a part of his NFL legacy. It is a sad day for a generation of Patriots fans who enjoyed his era of coaching. My thoughts and prayers are with the Fairbanks family and all who mourn his loss."
Fairbanks became the sixth head coach in team history when he joined the organization in the dual capacity of general manager and head coach on Jan. 26, 1973. His first NFL draft that year included Pro Football Hall of Fame guard John Hannah, Patriots Hall of Fame running back Sam Cunningham and wide receiver Darryl Stingley. Other Fairbanks picks included Ray Hamilton (1973), Steve Nelson (1974), Russ Francis (1975), Steve Grogan (1975), Mike Haynes (1976), Pete Brock (1976), Tim Fox (1976), Raymond Clayborn (1977), Stanley Morgan (1977) and Mosi Tatupu (1978) to name a few.
In 1976, after three patient years of rebuilding, he helped the Patriots reach the playoffs with an 11-3 record. It was the most wins in franchise history. The Patriots lost a close game on a controversial call to the eventual Super Bowl Champion Oakland Raiders. Fairbanks led the Patriots to an AFC East title in 1978 with an 11-5 record and the team's first home playoff game in franchise history, but the second-seeded Patriots lost to the Houston Oilers in an AFC Divisional playoff game. Fairbanks finished his career with the Patriots with a 46-39 regular season record and an 0-2 record in the postseason.
Fairbanks came to the Patriots from a successful career as a college football head coach. He led Oklahoma to a 52-15-1 record over six years, recording 11-1 records in 1971 and 1972. Prior to his term with Oklahoma, his coaching career had run the full cycle from the high school ranks through collegiate assistant and spanned more than two decades.
Fairbanks returned to college football for three seasons at the University of Colorado (1979-81) before being named head coach of the New Jersey Generals of the USFL in 1982.
Fairbanks was born in Detroit, Mich., on June 10, 1933. He attended Michigan State and was a member of the 1952 national champion team and the 1953 Big Ten championship team that defeated UCLA in the Rose Bowl.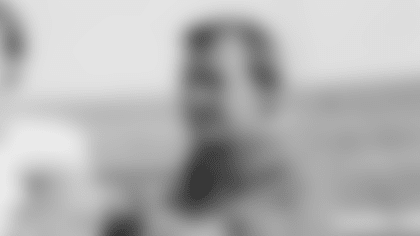 PATRIOTS HEAD COACH BILL BELICHICK
We have retrieved two transcripts from Patriots Head Coach Bill Belichick who referenced Coach Fairbanks during press conferences in 2012 on the day that he was headed into surgery and again in 2007 on a day Coach Fairbanks visited the team. Portions of those transcripts are listed below.
(Sept. 14, 2012)
"…Also in the past Patriots category, on behalf of the team, players, myself, we want to pass along our best wishes to Chuck Fairbanks. Chuck is headed into some surgery today. I just want to pass along our best wishes to Chuck and his family. Chuck has been a good friend for a long time and he's meant a lot to this organization. Really, at the time he came here, he did a great job in turning the Patriots around, making them into one of the top teams in the AFC. Also, some of the things he brought to the Patriots and the league in the '70s were things that stood the test of time and have been a big principle of this league for many, many years and the disciples and the people that were with him, such as the 3-4 defense, the way he organized the draft, personnel meetings, things like that and some of the great coaches that were here under Chuck.
(Oct. 12, 2007)
Q: Can you share what Chuck Fairbanks said to the team yesterday? He seemed to really keep their attention.
BB: I think Chuck just basically gave the team…he talked to the team about the support that he had for the team and the organization, and a little bit about the challenges that lay ahead and how important every player and every game and every little thing is, and not to take it for granted - things along those lines. But, you know, Chuck really is a great football coach. He had tremendous success at Okalahoma and of course he came here and for six years built this team into one of the best teams in the National Football League and acquired, in my opinion, talent that was…it was really a rare acquisition of talent. I mean, not only did he get it between '73 and '78, but then the core of that team was really the core of the Super Bowl team in '85. And we can rattle off all of the names, but there's a lot of good football players in that '73-'78 era. And I'm not even talking about guys like Leon Gray, that he picked up off waivers, and people like that in addition to all of the number one draft choices, the [Russ] Francis', the [John] Hannahs and the [Darryl] Stingleys, you know, [Raymond] Clayborn and all of those guys, too. It's pretty remarkable what he did from a talent standpoint here, and he also put together a tremendous coaching staff [from] which all of those guys went on, really, to be head coaches, coordinators and have a lot of success in their own right from Red Miller on offense and Perkins, of course, [Ron] Erhardt, [John] Poloncheck on the defensive side of the ball, Hank Bullough and Rollie Dotsch, Larry Weaver - you know, all of those guys went on to be head coaches or coordinators or both, and were very, very successful. Then when you go back to Oklahoma, you look at the talent that he assembled there which was, as I told the players yesterday, when he was at Oklahoma he had six players, six backs, at Oklahoma that gained 1,000 yards in the National Football League - on one team. Now that's…two of those guys played defense because they couldn't…they couldn't play. Now, some of them were freshmen, you know, but still. Six guys who gain 1,000 yards in the NFL on one team is pretty remarkable. We had one of those when I was at Detroit, Dexter Bussey. He was a tremendous back. He never played at Oklahoma, and he was a good football player - a real good football player, and a good back, but, you know, you have Greg Pruitt. So, I think what Chuck did in terms of personnel and the way he structured the personnel and the scouting system and so forth that he put together with Bucko [Kilroy] when he was here is still essentially the system that we use and frankly a lot of other teams - Dick Steinberg and his disciples and so forth, that's spread through the league. I think Chuck has had a tremendous influence on the league as well as this organization in terms of nomenclature and terminology and those kinds of things. I'm sure Chuck could walk in and look at our playbook and probably 80 percent of the plays are the same terminology that he used – whether it be formations or coverages or pass protections. We were sitting there talking yesterday and he was saying, 'How much 60 protection are you guys using? How much 80 are you using?' All of the stuff that was really the fundamentals of his system are still in place here even, again, to the way we call formations and plays and coverages and some of our individual calls within a call, a certain adjustment or things that Red and Hank and Ron and those guys used when they were here. Of course that system followed obviously when Perkins came to New York in '79. He brought that to the Giants and that was our system at the Giants. Bill [Parcells] who was here in '80 but then took that system with Ray when he came in '81 to the Giants. Of course Bill took that through the league, whether it was to the Jets or back here or whatever. A lot of us, like Charlie and myself and Romeo that were in that system with Perkins and then when Bill joined it again…that system has kind of filtered it's way into other organizations and other systems. Chuck and I have never worked together. We really have a lot of connections and there's a lot of things that I've learned from Chuck from a distance – watching him do it and then again being involved in his system, both the personnel system, which is exceptional and the football system which itself is a very comprehensive system. He's a great football coach. He did a lot for this organization and he did a lot for the National Football League. He did a lot for college football. So, it was good to have him here.