It wasn't long ago that the Patriots had one of the most dependable kicking games in the NFL.
With future Hall-of-Fame kicker Adam Vinatieri, veteran Pro Bowler Josh Miller, and the always entertaining Lonie Paxton on the roster, you might have been tempted to take New England's special teams for granted.
Of the three, only Paxton is still with the team (though he is currently a free agent). With New England's high-powered offense moving the ball and scoring points at will this past season, there wasn't a huge need for Vinatieri's replacement, Stephen Gostkowski, to kick field goals or Miller's stand-in, Chris Hanson, to punt the Pats out of trouble all that often.
Still, questions linger around each of these positions.
In 2007, his second NFL season, Gostkowski nailed an impressive 21 of 24 field goal attempts. He also displayed a powerful leg on kickoffs, often drilling the ball deep into the end zone.
However, in Super Bowl XLII, Gostkowski had a kickoff sail out of bounds early in the game. Later, with the Patriots facing what would have been a 48-yard field gal attempt on fourth-and-13, head coach Bill Belichick decided to leave his offense on the field.
It's unclear if the former had anything to do with the latter, but it does raise the question: After not having a second kicker in training camp last summer, would Belichick bring in one in this year to compete with Gostkowski?
If so, there are a couple of veteran options on the free agent market.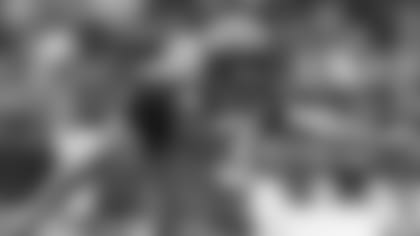 Seattle's Josh Brown, was slapped with the franchise tag last year, but Seattle is using it this year on CB Marcus Trufant. That means Brown is free to negotiate with other clubs. Like Gostkowski, Brown has a strong leg and great accuracy. He was 3-for-5 on field goals from 50 yards or further last season.
Entering his sixth NFL season (all with the Seahawks), Brown is an established veteran with plenty of good years ahead of him.
On the other end of the spectrum, longtime Denver Bronco Jason Elam may be of the downside of his illustrious career, but he shows no signs of retiring anytime soon. A number of teams could be interested in his services. And Elam's leg, though perhaps not as live as it used to be, has something Gostkowski doesn't: plenty of experience making pressure kicks in pressure situations, including in the Super Bowl.
When Miller was let go during training camp last August, the job of Patriots punter seemed to fall to first-year man Danny Baugher. But the Pats released Baugher a short time later and brought in Hanson, a former Pro Bowler.
Effective if not spectacular, Hanson did what was asked of him in '07, including holding for field goal and extra points. However, if the Patriots can recreate the magic that Miller seemed to produce in his prime a few years ago, they might be willing to make a change here.
The Bengals' Kyle Larson may be the best of a small bunch of free agent punters out there. His 41.3-yard average isn't earth-shattering, but nearly a third of his punts were placed inside the opponents' 20. Washington's Derrick Frost, who began his career in Cleveland, could be an option as well.
The only time Paxton has missed in his previous eight years with New England came in 2003. A shoulder injury forced him to miss three regular season games and the entire postseason that year, when New England won its second Super Bowl. The team had a disastrous time trying to find a replacement for him at that time.
Bottom line, the Pats are happy with Paxton, so it's unlikely they'll go shopping for another long snapper. Paxton's agent told the Boston Herald that he's "optimistic" a deal will be struck soon.
"Lonie loves everything about the Patriots and New England," Paul Sheehy added in the Herald story. "If we can get it done there, we're going to do it."