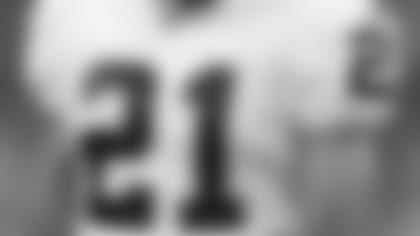 ]()Nnamdi Asomugha, Oakland
Asomugha has been the lone star performer in Oakland over the past couple of seasons, earning All-Pro honors for the first time this fall. He's a big corner (6-2, 210) with an impressive reputation despite a total of just two picks over the past two years. He played under the franchise tag last year and could get the same treatment again in Oakland.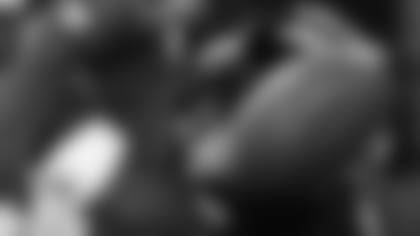 ]()Chris McAlister, Baltimore
The recently released McAlister had several solid seasons in the Ravens defensive backfield but has suffered through injuries in recent years. He's played in a total of 14 games over the past two seasons but prior to that missed just seven games in his first eight seasons. He'll be 32 in June and could be nearing the end of the line, but if the price isn't too steep he could be the kind of veteran the secondary needs to go with youngsters like Terrence Wheatley and Jonathan Wilhite.
Dunta Robinson, Houston
Robinson is a former first-round pick who bounced back from a major knee injury in 2008. He's a physical corner who would receive plenty of attention on the open market – if he gets there. He has said in the past that he'd like to remain in Houston and the Texans want him back, but he surely would get some lucrative offers to take his services elsewhere. If the Pats wish to make a splash in the secondary, Robinson would be a nice option.
]()Lewis Sanders, PatriotsSanders was the lone veteran free agent who stuck around all season for the Patriots. He battled hamstring problems throughout the year but showed some versatility by playing both corner and safety. He would be an inexpensive piece that could add some depth to the secondary.
DeAngelo Hall, Washington
Hall may not play up to his Pro Bowl reputation at this point but he's still a viable corner. The Patriots were reportedly interested when he got released by the Raiders last fall and could make another run at the confident if immature playmaker.
Travis Daniels, Cleveland
Daniels has played the bulk of his career in a system similar to New England's with time spent under Nick Saban at LSU and with the Dolphins, and also with Romeo Crennel last season in Cleveland (although he was inactive most of the year for the Browns).
Benny Sapp, Minnesota
Sapp played for Kirk Ferentz at Iowa and is a close friend of former Pats All-Pro cornerback Asante Samuel. Hey, if you can't get the Pro Bowler back in New England to fix the secondary maybe bringing in his best friend would be the next best thing!* *
Jabari Greer, Buffalo
Kelvin Hayden, Indianapolis
Andre' Goodman, Miami
Bryant McFadden, Pittsburgh
Fakhir Brown, St. Louis
Ricky Manning, St. Louis
Reynaldo Hill, Tennessee