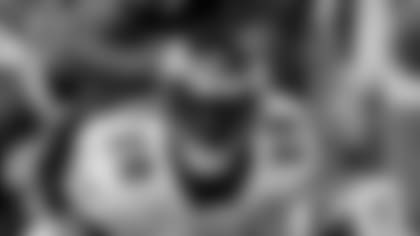 ]()Brian Dawkins, Philadelphia**
Safety may be the deepest, most talented position in free agency, offering young playmakers, experienced veterans and aging stars. Dawkins falls into each of the latter categories. He is nearing the end of the road after 13 seasons, but he remains an athletic playmaker with the ability to blitz and cover. He's played in all 16 games in three of the last four seasons, has had at least one interception every year of his career and forced six fumbles for a solid Eagles defense this fall. He may not be a long-term answer but right now he can still play and could provide a steadying influence with the youngsters that could be playing key roles in the Patriots secondary in 2009.
Oshiomogho Atogwe, St. Louis
Atogwe is a four-year veteran who's been lost in the losing ways of St. Louis in recent years. He turned in a solid performance in 2008 with 82 tackles, five interceptions, six forced fumbles and three fumble recoveries and was chosen by his teammates as the Rams MVP. He is a young, proven playmaker who could help out a lot of secondaries around the league. However, Atogwe received the franchise tag from St. Louis, making his ability to maneuver his way to another team rather difficult.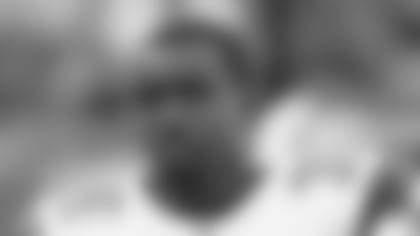 James Sanders, Rodney Harrison, Tank Williams, Patriots
Sanders is one of New England's more underrated starters – more substance than flash from the safety spot. Harrison is coming off another major injury at age 36 but has reportedly been working out in preparation of playing again. Is he's willing to return, Harrison's presence could help the transition to a younger secondary. Williams seemed destined for a unique hybrid role last training camp before blowing out a knee, making his health a major question mark.
Bell was a tackling machine in his first full season as a starter in 2008, bouncing back from a ruptured Achilles' tendon that cost him nearly all of 2007.
Jones is a starting-caliber safety with good size and proven experience making plays in the Patriots scheme under Romeo Crennel in Cleveland.
Atari Bigby, Green Bay*
Mike Brown, Chicago
Sean Considine, Philadelphia
Dawan Landry, Baltimore
Jim Leonhard, Baltimore
Lawyer Milloy, Atlanta
Darren Sharper, Minnesota
* – Restricted free agent
We'll focus on the defensive linein our next free agent preview, appearing Wednesday, February 25on patriots.com. Tomorrow, the PFW writers answer your questions in Ask PFW.