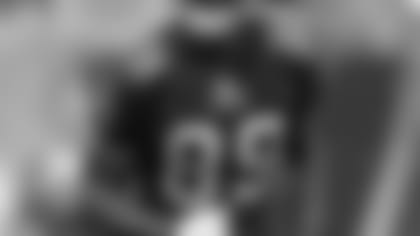 Antonio Bryant, Tampa Bay Buccaneers
The well-traveled Bryant rebuilt his big-play reputation with more than 1,200 yards, 15 yards a catch a,nd seven TDs in Tampa in '08. Inconsistency has plagued him throughout his NFL career. With prior stops in Dallas, Cleveland, and San Francisco, Bryant found his best success with the Bucs last year, making him a strong candidate to re-sign there.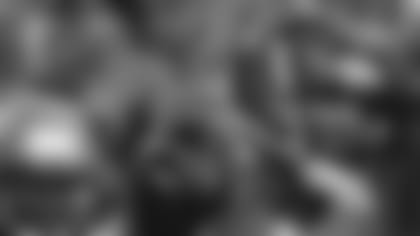 T.J. Houshmandzadeh, Cincinnati Bengals
Houshmandzadeh remained the productive possession receiver in Cincy after notching his third-straight season with more than 90 receptions – despite the injury to quarterback Carson Palmer. After eight highly productive seasons in Cincinnati, Houshmandzadeh appears ready to move on from the Bengals and will likely command serious attention from several clubs come the end of this month.
Jabar Gaffney, New England
Gaffney loves New England and is a good shot to be back, even if on another one-year deal.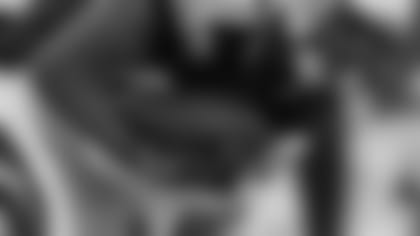 ]()Michael Clayton, Tampa Bay
Clayton is a former first-round talent who has had fewer than 40 catches in each of the last four seasons after an impressive 80-catch rookie campaign.
Keary Colbert, Detroit
The much-traveled Colbert, whose best years were early on with Carolina, was a PFW favorite coming out of USC. He's done little of late with Denver, Seattle, and Detroit, but could be worth trying to rejuvenate in the Pats system.
Malcom Floyd, San Diego
Floyd is a restricted free agent who lit the Patriots up deep last year in what was a springboard for a solid second half of his third season. Little known RFA receivers have caught Bill Belichick's eye with success against New England in the past: see Welker, Wes.
Other Notable Names: Hank Baskett * (Philadelphia), Devery Henderson (New Orleans), Ashley Lelie (Oakland), Justin McCareins (Tennessee)
David Anderson, Houston *
Miles Austin, Dallas *
Shaun Bodiford, Green Bay *
Drew Carter, Oakland
Terrance Copper, Baltimore
Bobby Engram, Seattle
Danté Hall, St. Louis
Cortez Hankton, Tampa Bay
Glenn Holt, Cincinnati *
Sam Hurd, Dallas *
Darrell Jackson, Denver
Justin Jenkins, Buffalo *
Bryant Johnson, San Francisco
Brandon Jones, Tennessee
Mark Jones, Carolina
Brandon Lloyd, Chicago
Dane Looker, St. Louis
Ruvell Martin, Green Bay *
Marcus Maxwell, Baltimore *
Shaun McDonald, Detroit
Lance Moore, New Orleans *
Tab Perry, Miami
Koren Robinson, Seattle
Courtney Roby, New Orleans *
Edell Shepherd, Denver
Amani Toomer, New York Giants
Nate Washington, Pittsburgh
Jeff Webb, Kansas City *
Demetrius Williams, Baltimore *
Reggie Williams, Jacksonville
*Look for the next Free Agent Preview, focusing on cornerbacks, on Wednesday. Tomorrow, Paul Perillo answers your questions in a brand new Ask PFW. *