]()
            The largest crowd to date filled the bleachers and grassy hill surrounding the Patriots practice fields Friday afternoon under beautiful sunny skies at Gillette Stadium. And that large, sometimes vocal crowd, saw a practice that sort of ran the spectrum from bad to good. Midway through the session what appeared to be a number of both mental and physical mistakes on both sides of the ball forced Patriots Head Coach Bill Belichick to call his team together for an impromptu meeting in the center of the field.  

Whatever he said to the 80-plus player surrounding him during the two-minute meeting seemed to work. After breaking the huddle just over an hour into practice, the team put forth its most physical, enthusiastic and impressive action of the first three days of training camp. Dressed in full pads, the second part of the practice look like a totally different group of offensive and defensive players than the ones who through sloppy play forced Belichick to bring the practice to a halt.
While the session was originally schedule to go from 2:30-4:30 p.m., it ran 45 minutes long, wrapping up just around 5:15 p.m. The Patriots will hold single public sessions on both Saturday and Sunday from 9:00-11:00 a.m. But as always fans are urged to check the training camp page on Patriots.com or call the camp info hotline at 508-543-1776 to check for any last-minute changes before heading to Foxborough.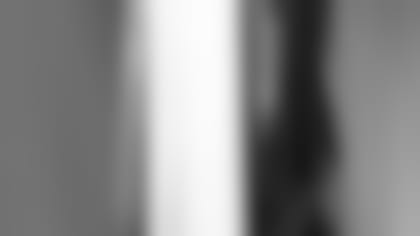 Quarterback Tom Brady made a number of strong throws on the afternoon, completing many deep for scores in the various drills with the wide receivers. His best throw of camp to date came on a completion to Deion Branch coming across the field to Brady's left about 20 yards down field. After completing the ball one with a strong throw in front of Lawyer Milloy, the excitable signal caller loudly exclaimed, "Yes!" and slapped hands with teammates back at the huddle. … Most of the players that did not practice remained the same, although linebacker Roman Phifer and tight end Christian Fauria were two new faces in that group. … Following a drill where the nose tackles were working on taking on different types of blocks with the interior offensive linemen, Belichick pulled rookie Dan Klecko aside for a couple of minutes to give the youngster a few pointers. … Prior to the start of practice a group of returners worked on catching kickoffs. The first two in the group were Kevin Faulk and Patrick Pass, but others back deep included Branch, Bethel Johnson, Michael Cloud, Eugene Wilson and Asante Samuel. … Both Faulk and Antowain Smith appeared to make some good cuts and reads on running plays during one team segment in the early part of practice. … With Fauria out of action, Daniel Graham got plenty of reps and had quite a number of balls thrown in his direction. Although he and Brady seemed to be on different pages on one play when the quarterback threw in the second-year tight end's direction, only to see that the former number-one pick had has back to the ball. … When the team ran kickoff returns against a scout unit, the first return group consisted of Je'Rod Cherry, Matt Chatham, Larry Izzo, Graham and David Givens up front, followed by a second line of Mike Vrabel,, Tedy Bruschi and Don Davis with rookie Ethan Kelley just in front of the returners. … With Phifer on the sidelines Davis got some reps with the first unit, seeing his most significant action of camp. … Rohan Davey made a number of strong, accurate throws during the afternoon, including two while on the run. … The defensive backs worked on some sub packages with a Nickel look consisting of Milloy, Rodney Harrison, Wilson, Samuel and Antwan Harris. Leonard Myers joined the group in the Dime. … Givens made the play of the day with a diving catch at the goal line on a pass from Damon Huard in an extended Two-minute session just before the end of the practice. During the segment 21 players, including specialists, defensive linemen and others not involved in the drill ran sprints with the team's strength and conditioning staff on the other field. It is not known if the running was a punishment of some sort, or more likely just something for those not involved in the drill to do to keep them moving