INDIANAPOLIS – Two years ago Alabama running back Trent Richardson was a major disappointment as a first-round pick, No. 3 overall to the Browns. Barely a year later he was shipped to the Colts in a surprising early season trade in exchange for a first-round pick in this May's NFL Draft.
Last spring no running backs were taken in the first-round, and given the evolution of the NFL as passing league some have wondered if the days of ball carriers going high in the draft may have come to an end.
Given that the Patriots return the likes of fourth-year backs Stevan Ridley and Shane Vereen, as well as young depth option Brandon Bolden, the position is not one of the biggest needs for Bill Belichick to address this offseason. With New England committee approach to the ground game, even the departure of free agent LeGarrette Blount wouldn't be the biggest of deals, in a landscape that's filled with veteran free agents.
But on a general level, are teams less likely to tap into the pool of the 36 running back prospects invited to this year's Combine in the early stages of the draft? Are the days of high first-round running backs over?
Not so fast says Chargers GM Tom Telesco.
"I think if there's talented backs, they'll be drafted high," Telesco said. "We're lucky to have one in Ryan Mathews - very lucky to have him. You've got to have good running backs in this league, and you usually need more than one. But I don't think people are shying away from running backs. I can't speak for everyone else, but I think if talented running backs are there, they're going to go high."
According to NFLDraftScout.com, some two dozen running backs could come off the board over the course of the three-day draft, but none has a grade worthy of a first-round selection.
Arizona's KaDeem Carey, Auburn's Tre Mason and Ohio State's Carlos Hyde are all potentially in the running to be the first back taken, but that likely won't occur until the second round.
Pittsburgh GM Kevin Colbert thinks some of the change in the evaluation of running backs has to do with the offenses that have evolved in both the college and pro game.
"I think it's a result of what's happening in college football. The running back, for the most part in a lot of offenses, the majority are spread offenses, they're not emphasized as much so you don't get to see as much production or dominance," Colbert said. "So, you maybe don't see a top running back, but several were taken in the second round (last year) and they ended up being productive players for their teams. If there is a great running back he'll still go in the first round, regardless of what's happening schematically."
Report: Patriots, Talib to talk at Combine
According to a report from the Boston Herald, citing a source, the Patriots are set to meet with cornerback Aqib Talib this week in Indy "as the two sides work toward a contract."
Talib is seen as New England's top free agent priority an could be the top cornerback on the open market when free agency opens on March 11. Talib returned to the Patriots last spring on a one-year, $5 million deal.
Licht praise for Belichick
First-year Tampa Bay GM Jason Licht spent two separate stints working in the front office in New England from1999-2002 and then again in 2008. He clearly learned a thing or two in that time working in a scouting system set up by Belichick.
"Bill Belichick is one of the smartest people I've worked for," Licht said during his press conference at the Combine. "Just from scouting players and what you look for, not necessarily on tape but their traits. Valuing players, setting up the draft board…I mean he's very good. A long with Scott Pioli. It was a great experience."
Colbert talks up Emmanuel Sanders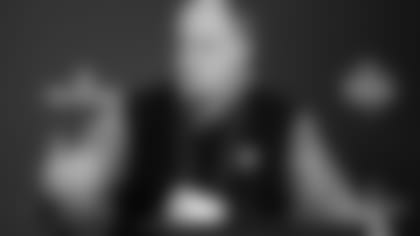 A year ago the Patriots signed Pittsburgh restricted free agent Emmanuel Sanders to an offer sheet, only to see the Steelers match the one-year deal.
In his Combine press conference, Pittsburgh GM Kevin Colbert talked about the decision to retain Sanders last spring and the kind of season the pass-catcher had.
"I think any decision you look back on, you start with where we were … we finished 8-8. In my opinion none of the decisions were good because we weren't in the playoffs," Colbert said. "Emmanuel came back and had a nice year for us and we were happy to have him. Where he goes in free agency and what his market is we don't know at this point. But he certainly performed for us last year and we'll see where he is in the future."
Sanders had 67 catches for 740 yards (11.0 avg.) with six touchdowns last fall in Pittsburgh as the team's No. 2 receiver behind Antonio Brown.
Given New England's interest last spring, Sanders will be a name to watch for the Patriots when free agency opens on March 11. And the way Colbert spoke, there's certainly no guarantee that the receiver will be returning to Pittsburgh.
2014 Draft runs deep
There has already been plenty of praise for the class of prospects available for the 2014 NFL Draft, but the respected Steelers GM Colbert took the rave reviews to a new level in his Combine press conference when he was asked about the group of players in Indy working out this week.
"This is the best draft…I've been doing this for 30 years and this is the deepest draft that I've ever seen," Colbert said. "We felt that way even before, I wouldn't say it was deepest draft before the underclassmen came in, but even during the fall our scouts were talking that the senior class was a pretty good class. And you don't know what the junior class will be. The juniors added into it make it a very talented group."
But that group of underclassmen, a record of more than 100 such players and nearly double the size of the group from just a couple years ago, also brings a lot of inexperienced and immature players to the NFL all at once.
"The one thing we talk about with these juniors or any of the underclassmen, we are very cautiously optimistic about their emotional and physical readiness for this," Colbert continued. "This is a huge jump. Even though it's a more talented group, or the most talented group I've seen, it's probably the most immature group. We have to be prepared for more player development type programs or maybe enhancing your player development services to get the most out of these younger players."
Because, Colbert says, dealing with a player's mental development in the early stages of a pro career is probably even more important than the physical side.
"If you fail emotionally early it can be overwhelming and sometimes career ending."
But from just a pure talent standpoint, it's becoming quite clear that the 2014 draft offers up a ton of talent for NFL teams to sift through, regardless of what positions each franchise might be looking to address.
"You look across the board and I can't see a position where there isn't more depth than there has ever been. It's exciting when you are picking players out of this group," Colbert concluded.
Bills Marrone explains Pepper Johnson hire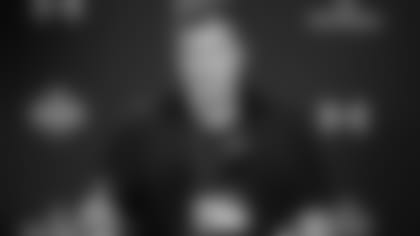 It was a bit surprising to see Patriots defensive line coach Pepper Johnson leave the team this offseason after spending the entirety of his coaching career in New England dating back to 2000. Even more so when you consider Johnson has spent 26 seasons working with Bill Belichick as a player and a coach.
It was equally interesting to see Johnson land on his feet with Doug Marrone's staff with the Bills, essentially making a lateral move to become Buffalo's defensive line coach.
At the Combine in Indy, Johnson's new boss described what he liked about his new assistant coach.
"I always admired Pepper," Marrone said. "When we used to play New England and Pepper was the defensive line coach I thought those guys did a great job up front. Obviously we know a lot about him as a player. I think he brings a lot to our organization. He's someone that obviously been a part of five Super Bowls (coaching with the Patriots) with a great intensity about himself. He was a great pro. I think he'll bring a lot to our football team not only in the class room but some of the stuff on the field and off the field to help our players grow as this league continues to grow."
The Jacksonville Jaguars have struggled to win games over the years and to sell tickets. There is obviously a direct connect between those two things. Still, many have wondered if the franchise needs to make decisions with an eye on marketing and sales. It's why some thought the team had to go after local legend and one-time Patriots quarterback Tim Tebow. The same theory is being thrown about in regards to the Jaguars possibility of taking former Heisman winning quarterback and somewhat controversial if always exciting draft prospect Johnny Manziel.
But according to Jacksonville GM David Caldwell, all that matters is what Manziel or any other prospect can accomplish on the field, not at the ticket window.
"When Shad [Khan, team owner] hired Gus [Bradley, head coach] and I, he said, 'It's not your job to sell tickets.' These decisions are football decisions and we'll put the best 53 players on the roster. If we do that and we win, the marketability and ticket sales will come."
Notes
The SEC is generally considered the best conference in college football with the strongest pool of NFL-ready talent. Raiders head coach Dennis Allen agrees with that school of thought. "I think that the SEC is probably the deepest conference in college football, and I think you do see a little bit of a difference in those players just in the level of competition and what they'd had to go up. I wouldn't say it's all encompassing, but I think overall they're a little bit more NFL ready." … With Belichick's surprising, unscheduled press conference on Thursday, the New Orleans Saints are expected to be the only team to not have either its coach or GM speak at the Combine. … Some have speculated the Wes Welker might be a potential cap causality in Denver. John Elway was asked if the slot machine would be back and said, "he's under contract."