The Broncos (2-2) head to Gillette Stadium Sunday afternoon to renew the greatest quarterback rivalry of modern times, as Peyton Manning and Tom Brady renew the War of 1812. With the Patriots also sitting at 2-2 through four games, the meeting doesn't have quite the undefeated hype that so many battles between the quarterbacks did in the past when Indianapolis and New England seemingly battled annually sporting spotless records or with AFC playoff seeing hanging in the balance. But the meeting is certainly one of the better games on the NFL calendar this weekend, and if past Manning/Brady battles are any indication this one should be worth watching. Both teams have elite QBs, good running games and improving defenses. What more could a fan ask for? To hold you over until the late afternoon 4:25 kickoff sit back and hydrate with this Rocky Mountain-brewed Broncos Edition Friday Six-Pack!
1. Manning the front – Though some have questioned his arm strength and wobbly passes through a month of football, I think Manning's first four games in Denver are borderline amazing. For a guy who missed an entire season with a major neck injury to change teams in the offseason and hit the ground running the way Manning has despite a tough opening-month schedule is pretty impressive in my eyes. Despite all that and having a really bad quarter in Atlanta, Manning had the 10th best passer rating after four weeks. He seems to be getting more comfortable with the guys around him, and that's a key part of the process as he tries to elevate Denver to the NFL's elite. The one major difference – and thing that makes him more susceptible right now – is that Manning is being pressured and hit a bit more than he ever was with the Colts. He's been sacked eight times and hit and pressured much more than that. He's going to have a new center in this one as Dan Koppen slides into the lineup. There should be chances for the Patriots developing pass rush to get after Manning a bit. Ryan Clady is a very good left tackle, so Rookie of the Month Chandler Jones has his work cut out for him. But I liked what I saw in terms of Bill Belichick and Matt Patricia moving the pass rushers around a bit in Buffalo. I also like the interior matchup with either Vince Wilfork or Kyle Love going against Koppen. Manning is already making plays for the Broncos and certainly has lifted the once Tim Tebow-led passing attack out of the dark ages in Denver. But if the Patriots can pressure him, that will go a long way toward keeping his scoring down leading an offense that ranks No. 7 in the league in points per game.
!2. Talkin' 'bout Willis – As much as Manning is the story in Denver and clearly the leader of the offense, Willis McGahee is off to a very good start for the team's rushing attack. The veteran ranks seventh in the AFC with 325 yards and an impressive 4.7 yards a carry. The only game he really struggled was against the Texans top-ranked defense. The Patriots run defense has been inconsistent this season, but is clearly the strength of the front. Brandon Spikes and company have been making opposing ball carriers pay. That needs to continue as the Broncos will try to stay somewhat balanced. It was obviously a completely different offense, but Denver did run all over the Patriots in the early going during last year's regular season meeting. McGahee has had his days against the Patriots over the years, but this should be a battle that Wilfork, Jerod Mayo will be able to win in this one. That's especially true given Wilfork's advantages over Koppen, as the former Pro Bowl center has struggled at times over the years with elite tackles with the combination of size and athleticism that Wilfork possesses.
3. Run – While the defense has been stopping the run, the Patriots offense has obviously been moving the ball on the ground. In fact the team's winning formula in its two victories involved getting the running game going in Tennessee and Buffalo. Denver comes in with the No. 9 rush defense in the NFL and has only allowed the opposition to go for 3.4 a carry through four games. That included holding Atlanta's Michael Turner to just 2.5 a carry. New England's Stevan Ridley has been running well all year, and Brandon Bolden broke out last weekend in Buffalo. New England's offensive line has to get the credit for much of the success in Buffalo against what is supposed to be a talented front. Obviously the key will be how Denver chooses to play the Patriots. If they go to sub schemes, as Buffalo did, New England will run. If they stay in base, that will lead to more passing and spreading out that base defense. Somewhat regardless, I'm a fan of keeping the running game involved. The Patriots ran for more than 140 yards against the Broncos in both meetings a year ago. Keep that ground production going in this series.
4. Middle D – Manning seems more comfortable with his inside and possession receivers early in his time in Denver. Denver's top-10 passing attack is led by Eric Decker's 24 receptions for 322 yards and a score. Jacob Tamme has 15 catches and a touchdown, while Brandon Stokley has another 13 receptions and a score. Though Demaryius Thomas has 21 catches and a pair of scores, Manning has always liked to make plays in the middle of the field with his possession and slot targets. That got him in trouble early in Atlanta in terms of interceptions. But middle of the field coverage has always been a problem for the Patriots in recent years and the safety position has been a little more unsettled of late. Brandon Spikes and Dont'a Hightower need to be better in their pass drops. The safeties need to be better. New England's pass defense leaves much to be desired at this point, and that includes a middle of the field that Manning will likely target.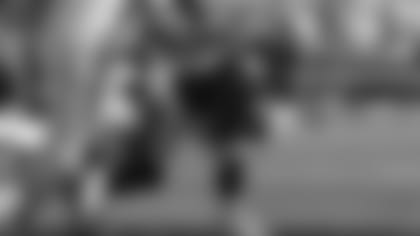 Injuries piling up** – New England's injury report included more than a third of the roster with 17 names at various points this week. Julian Edelman remains out. Steve Gregory is out with a hip injury, meaning Tavon Wilson will likely get his first NFL start and most substantial playing time. Tight end remains banged up as Aaron Hernandez returned to practice and is listed as questionable, but would seem to be very unlikely to play. Rob Gronkowski also missed a day and was limited on two others with his hip issue. That bears watching as the offense will take a huge hit if both third-year tight ends miss time. Defensively Hightower said he'd be a game-time decision, but if he can't go Manning is probably more capable of taking advantage of his absence than Ryan Fitzpatrick was. Logan Mankins returned to practice on a limited basis this week, but also added a calf injury to his previous hip issue. Overall the Patriots seem to be pretty dinged up right now, with 12 guys questionable for this game, including six key contributors. And losing Gregory in the secondary, despite somewhat suspect play last week, is a major blow to that unit that's still searching for consistency. They always say the NFL season is a battle of attrition and right now the Patriots are starting to literally feel that pain.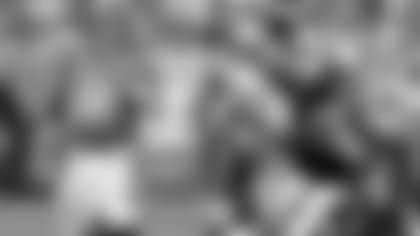 Weather or not** – This could mark the first "weather" game of the season for the Patriots. Rain is predicted for the late-afternoon start and could be a factor for a pair of quarterbacks looking to sling it around the field. There is also always the chance that wind could add to the rain issues. Neither team has what would be considered an elite rushing attack, and both sides sport very much competitive run defenses. So if the game does bog down a bit due to weather, it could make it even more of a dogfight and a lower scoring, competitive battle. The rain could also be an issue in the kicking game, where the Patriots have struggled early in the year with a blocked punt and missed field goals. Manning has spent the bulk of his career playing in a dome, so he's not the most weather tested passer, even if he doesn't have to deal with the snow that's ruined past trips to New England. Brady may be one of the better bad weather QBs of all time. That's an advantage for New England, but the added factor of weather for any game is always a bit of an unknown.
Prediction:
I've been saying all week that I'm starting to go into games with the 2012 Patriots the way I did with the 2011 squad. That's expecting the offense to score somewhere in the 30-point range and the defense to allow upwards of 20 points. The one thing that is a good addition to this year's formula is the ability of the defense e to make plays and force turnovers. I have plenty of faith that Brady will get the protection he needs to make plays through the air, though the health of his tight ends is a concern. I'm not ready to say that Wes Welker, Brandon Lloyd and Deion Branch are ready to carry the passing attack if Gronk were not able to play. That said, I expect the Patriots to be able to play a balanced style on offense and really take whatever Denver's good-but-not-great defense is giving up. Defensively from the Patriots perspective, I don't think Manning the and Broncos passing attack is ready to get into a shootout with Brady and Co. Put it all together and I see something in the range of a 35-24 Patriots victory, although the weather could always keep the score down from that total. Overall I just think New England is the better team that's been together longer, while Manning is still trying to pull it all together in Denver. So it won't be a cakewalk for Belichick's troops, but will be a solid early season home victory to follow up the disappointing home opener against Arizona.