The storylines were plenty as the Patriots and Eagles descended upon Jacksonville, Fla., for Super Bowl XXXIX in February of 2005.
Philadelphia had finally cleared the NFC Championship hurdle that had stood in its way under Andy Reid and Donovan McNabb. Terrell Owens, the team's flamboyant star receiver, was working to rehabilitate and overcome a broken leg, leaving questions as to his status that week despite his own insistence that he would be ready (he was).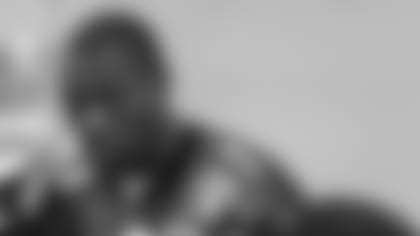 New England was back in the title game looking to repeat as champions but would have to do so without starting cornerbacks Ty Law and Tyrone Poole, both of whom were on injured reserve. Bill Belichick's "Next Man Up" credo was in full force back then as he turned to undrafted Randall Gay and future Eagle Asante Samuel to fill those roles with wide receiver- turned-slot corner Troy Brown filling in as the team's nickel back.
Regardless, the 2004 Patriots walked confidently into ALLTEL Stadium in Jacksonville with a two-time Super Bowl MVP quarterback and 16-2 overall record that actually was led by running back Corey Dillon's 1,635 regular-season rushing yards. The running game was the Patriots most dominant since John Hannah had retired following Super Bowl XX.
Through Super Bowl XXXIX's first three quarters, the teams traded punches and jockeyed for position. Philly scored 5:05 into the second quarter only to see the Patriots answer with 1:10 left in the half to make it 7-7.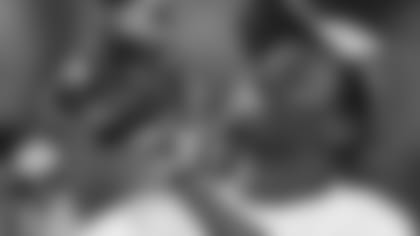 The start of the third quarter saw eventual game MVP Deion Branch take charge. After catching five passes for 38 yards in the first half, Branch supplied almost all of the offense on the second half's opening possession with four catches for 71 yards including a 27-yard reception on third-and-six and a 21-yard grab to set up a first-and-goal-from-the-two situation. There, he gave way to Mike Vrabel, who caught the go-ahead touchdown pass for a 14-7 Patriots lead.
The Eagles answered late in the quarter to tie the game, but New England recaptured the lead 1:16 into the fourth quarter on a Dillon 2-yard touchdown run. After a three-and-out by Philly, the Pats extended their lead to 10 courtesy of an Adam Vinatieri 22-yard field goal that was set up by a 19-yard Brady-to-Branch completion. That field goal proved the difference in an eventual 24-21 Super Bowl victory.
Branch earned MVP honors with an 11-catch, 133-yard performance that snared the spotlight from Brady and the Patriots impressive defense, which forced four turnovers in the game. It also overshadowed Owens' surprising nine-catch, 122-yard effort.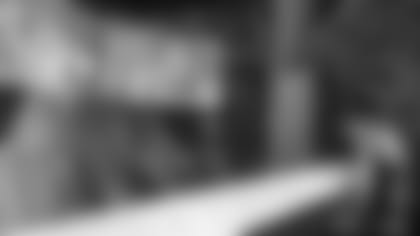 Of course, that season is chronicled using artifacts, photographs, video and high-resolution touch screen technology in The Hall's new Super Bowl Experience exhibit that opened in August.
This week's game vs. the Eagles is one of 19 Super Bowl rematch games the NFL is featuring as part of its Super Bowl 50 celebration. Branch will be in Foxborough this weekend to help commemorate the rematch while serving as the team's honorary captain.
Including that Super Bowl win over Philly, the Patriots are a mere 6-6 all-time against the Eagles, but have not lost to them in this century. Since Bill Belichick and Tom Brady arrived, New England is 4-0 against Philadelphia.
The Patriots will looking to complete a sweep of the NFC East having already disposed of Dallas, Washington and the Giants, but will enter this game shorthanded and possibly without its top four receiving threats – Julian Edelman, Rob Gronkowski, Danny Amendola and Dion Lewis, who have combined for 203 of the team's 294 receptions this season (69 percent), 2,531 of 3,600 receiving yards (70 percent) and 20 of 28 receiving touchdowns (71 percent).