Bill Belichick said in his daily press conference just before the start of practice that this week was really the final opportunity to install schemes given the tight schedule in the coming weeks three preseason games squeezed into a 10-day span and the limits that puts on practice time.
After leaving practice on Wednesday's practice early with an apparent right leg injury, Jabar Gaffney did not dress for today's session. The veteran wide receiver was on the field in shorts. Belichick dubbed him, "Day to day. I don't think it's life threatening."
The practice had a little edge to it, especially in one punt return segment when Julian Edelman and Niko Koutouvides starting fighting. For the first time in this writer's memory, Belichick kicked both players off the field. The two seemed to think they were safe on the sideline, but then Belichick made his point by sending them off the field all together and into the Gillette Stadium. After three full-team brawls earlier in camp, Belichick clearly wasn't going to put up with any more post-play antics from his feisty team. While Edelman walked off, Koutouvides seemed to argue his case with Berj Najarian, New England's director of football/head coach admin.
Here are some other noteworthy items as seen by Andy Hart, Erik Scalavino, and PFW intern Darren Hartwell:
Those players not taking part in Thursday's workout included: Gaffney (leg), Eric Kettani, Alfonzo Dennard (leg), Malcolm Williams, James Ihedigbo, Spencer Larsen, Tracy White, Markus Zusevics, Matt Kopa, Kyle Hix, Sebastian Vollmer (back/PUP), Visanthe Shiancoe, Daniel Fells (reported shoulder/leg- PUP), Jake Ballard (knee/PUP), Myron Pryor (shoulder/PUP), Gerard Warren and Jonathan Fanene.
Those players in shorts included: Gaffney, Kettani, Dennard, Ihedigbo, Larsen, White, Zusevics, Hix, Vollmer, Fells and Pryor.
Fells was seen dong some working hitting the sled on the far end of the field late in practice.
After being absent from the previous few days of practice, music returned during the stretching period. It led off with Bruce Springsteen who plays Gillette Stadium this weekend. That was followed by some tradition Bon Jovi. In a funny moment, Vince Wilfork was sticking his fingers in his helmet earholes to pretend to block out Springsteen during one song.
Just after stretching backup quarterback Brian Hoyer appeared to race across the field. Despite a good 3-yard head start for Hoyer, punter Zoltan Mesko blew by the quarterback with ease. Mesko disappointed the crowd of media by not doing his Usain Bolt celebration after the victory, something he'd displayed in previous days. Erik has taken to calling the sprinting punter "Usain Zolt."
Pre-practice work for both sides of the ball included end-of-game situations including Hail Mary plays and a razzle-dazzle offensive play. On one Hail Mary throw Hoyer failed to reach the end zone and the ball bounced short of the group of receivers/defenders.
A day after he covered punts for the scout team, backup quarterback Ryan Mallett covered kickoffs for the scout team early in practice. We've seen quarterbacks like Matt Gutierrez cover kicks in the past. Wonder if we could see Mallett cover some kicks at some point in the next three preseason games? Mesko also generally covers kicks for the scout special teams units, but clearly we wouldn't see that in a game as risking a potential Pro Bowler punter would be crazy.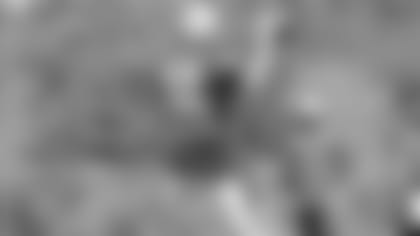 Early in practice Tom Brady and Hoyer threw passes to the tight ends and wide receivers in one-on-ones against the defensive backs. Tight end Aaron Hernandez easily shook rookie safety Tavon Wilson for one score. Will Allen knocked a passed intended for tight end Rob Gronkowski. Rookie receiver Jeremy Ebert had a nice catch in front of Kyle Arrington. Edelman caught a comeback from Hoyer. Donte' Stallworth had a drop crossing the end zone. Overall the offense had the better of the drill.
Matt Patricia wore black socks pulled up to his knees.
During a kickoff return portion of practice Shane Vereen and Stallworth were the first guys taking return reps. Stallworth returned the first kick. The next group had Edelman and Matthew Slater, with Slater returning the kick.
Hernandez continues to seem to be dealing with a minor issue to his lower right leg. Last few practices he's flexed it throughout and had it looked at or re-taped on the sideline. He was laying on the ground with trainer Jim Whalen early in Thursday's practice before Bill Belichick came over and said something. Hernandez jumped up and got back to the huddle, but continued to flex and work with the issue.
Running back Stevan Ridley limped off to meet with the trainers following reps in team action. Ridley seemed to be dealing with a right leg/knee issue. He limped off shortly after getting blown up by rookie defensive end Chandler Jones on a run off left tackle.
Wilson also limped off and met with trainers in the middle of the practice. He walked gingerly back after he and Steve Gregory gave up a long, jumping catch to Hernandez. He was then seen icing his left ankle.
Rookie running back Brandon Bolden made a poor decision when he tried to field a short punt off a hop. The ball bounced off his hands and then he tried to dive on it. That marks the fourth straight day that a rookie has failed to handle a kickoff or punt. Jeremy Ebert had his issues the previous three days.
End-of-game situations came up again later in practice in team action. Brady threw a Hail Mary that Welker caught falling to the ground for the score.
During an onside kick rep, Arrington batted Chris Koepplin's attempt back into play to give his team a chance to recover, although the player actually took place against air.
Koepplin hit a 50-plus yard field goal at one point in the end-of-game situations. The ball made it over the bar with just inches to spare.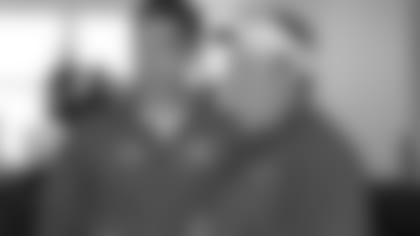 Not that it will make much of a difference in his responsibilities on the field, but interesting that Kettani, originally listed as a running back on the official Patriots roster, is now a fullback. The change occurred sometime last week, but I spotted it today. Kettani hasn't dressed for practice for several days, but it's interesting that he's now on the roster in that role with the departure of Tony Fiammetta, plusLarsen also being sidelined with an injury for most of camp.
Things got a little "out of this world" at Belichick's pre-practice press conference when an astronaut appeared in the front row. Salem, Mass. native Chris Cassidy, a NASA Commander, has logged nearly 400 hours in space. He was in Foxborough as part of a youth program taking place at The Hall at Patriot Place and was invited to sit in on Belichick's briefing. At the end, a reporter asked the head coach if he could see himself spending months on end in a space station. "I don't like heights," he joked. Belichick then addressed Cassidy directly, "But it has to be pretty interesting, floating around there." Cassidy kidded that the football would travel much farther if kicked or thrown in zero-gravity space. The two posed for pictures afterward.