Having two teams on the two practice fields – including nearly 200 players and dozens of coaches – made for a crowded environment. But it clearly also lifted the level of competition and intensity.
The workout actually started a half hour late – at 2:00 instead of 1:30 – as members of both organizations attended the morning funeral of Eagles head coach Andy Reid's son, Garrett.
Though the workout included plenty of energy from both sides, it also include some sloppy play. The New England offensive line struggled a bit with pressure and penetration from the Saints defensive front. And both Brees and Tom Brady struggled with their accuracy at times, leading to incompletions and interceptions.
Beyond that overview, here are one man's observations from the overcrowded practice fields:
Those players not taking part in the practice for the Patriots included: Alfonzo Dennard (leg), Spencer Larsen, Brandon Spikes, Tracy White, Markus Zusevics (pectoral/NFI), Matt Kopa, Kyle Hix (shoulder), Logan Mankins (knee/PUP), Darrion Weems, Sebastian Vollmer (back/PUP), Visanthe Shiancoe, Daniel Fells (shoulder/PUP), Jake Ballard (knee/PUP), Myron Pryor (shoulder/PUP), Ron Brace, Jonathan Fanene.
The first song played during stretching was Boys of Fall by Kenny Chesney, who's friends with suspended Saints coach Sean Payton. A little Bon Jovi blared over the speakers a few minutes later.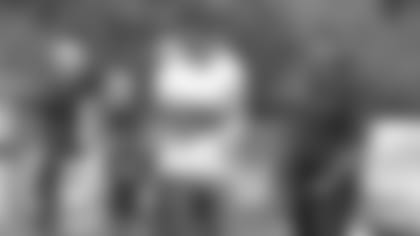 Rocker Jon Bon Jovi was a visitor to the practice, walking on the practice field early alongside Patriots owner Robert Kraft.
During pre-practice work the Patriots punt returners caught punts from Saints punter Thomas Morstead, while the New Orleans returners hauled in those from Zoltan Mesko. For what it's worth, the New England returners once again included Julian Edelman, Wes Welker and Aaron Hernandez, as well as Ross Ventrone, Jeremy Ebert and Patrick Chung.
Saints owner Tom Benson sat in a tent adjacent to the media tent. Benson's lady friend was with him wearing a large sun hat. Kraft came up to the tent with Bon Jovi to spend a few minutes with Benson during stretching.
For early practice drills the Saints took the left practice field while the Patriots took the right. New Orleans seemed to almost do a pre-game like warmup, while New England did more of a traditional pre-practice routine.
Patriots preseason broadcasters Don Criqui and Randy Cross were on hand for the practice, getting ready for Thursday night's game.
As the astute Paul Perillo pointed out, stating the somewhat obvious, two of the three best NFL quarterbacks were on the field as Brees and Tom Brady led their respective offensive groups.
Members of the Mashpee High football team gave Kraft a Super Bowl ring from the school's recent title, with Myra Kraft's initials on it.
The group of replacement NFL officials was on the field again taking part in the practice.
New England's receivers had tremendous success in one-on-one drills with the Saints DBs early in practice. Brady led a passing group that completed at least eight straight passes with relative ease. Jeremy Ebert even hauled in a throw that was tipped a couple times in addition to the Saints defender being flagged for a holding penalty.
Given the two teams' reputations, it wasn't surprising that the Saints receivers also seemed to dominate the Patriots defensive backs. After one completion to athletic New Orleans tight end Jimmy Graham the former Miami basketball player easily got up above the goal post for the post score finger roll celebration.
Along the lines of the quarterbacks, it could be argued that the two best tight ends in football were also on the practice field as Graham and Rob Gronkowski showed their stuff.
Dont'a Hightower struggled a bit in pass coverage in group work against the Saints offense. He was toasted for a touchdown by Graham, who then emphatically dunked the ball over the goal posts and into the hands of an excited young fan in the front row of the crowd.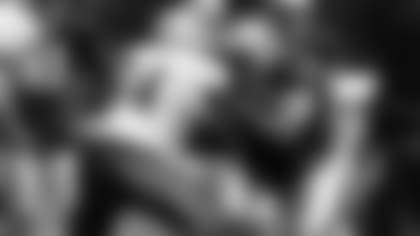 Donald Thomas did a nice job in group work against the Saints defensive line.
Matt Patricia used a walkie-talkie to call defensive plays in to linebacker Jerod Mayo in group and team drills.
Patricia also wore gray socks pulled up to his knees.
Brees made a long throw down the left sideline in team action, hitting Joseph Morgan for a long gain behind Kyle Arrington. Morgan outplayed Arrington for the ball while keeping his feet in play.
Nick McDonald once again took reps at left tackle with the second group.
The top group of offensive linemen Nate Solder at left tackle, Donald Thomas, Dan Koppen, Dan Connolly and Marcus Cannon. Ryan Wendell also saw reps early in practice with the unit.
Brady was pretty upset during team action after overthrowing Stallworth deep and following that up with a low throw on an incompletion toward Brandon Lloyd over the middle.
I have to say, Graham certainly passes the eyeball test. He's tall, athletic and fast. He had his way with pretty much every New England defender he matched up with on the day. Easy to see why he put up the production he did a year ago.
Justin Francis continues to stand out, making a nice stop along with Kyle Love when he sniffed out a draw to Darren Sproles in team action.
At one point both Bill Belichick and his son Steve, an assistant coach for the Patriots, were complaining to the official after an offensive play in team action. Both seemed to be making the exact same gestures. Like father, like son.
The Patriots running game failed to get much going in team drills against the Saints defensive front. New Orleans got consistent push and penetration. On one play Cameron Jordan burst through the line to hit Stevan Ridley for what would have been a loss.
Dane Fletcher had an interception in the red zone, when Chase Daniels turned what should have been a touchdown to Andy Tanner into a turnover with a terrible throw.
Joseph Morgan had the catch of the day in the right corner of the end zone on a fade when he caught a deflection off Sterling Moore. Moore actually broke the throw up but it fell right into Morgan's hands.
Vereen had an nice carry in the red zone in team action, making a move in the hole to pick up a few yards.
Jermaine Cunningham saw reps at defensive tackle in a two-minute drill.
One funny moment after a team segment saw Darren Sproles and Vince Wilfork chat. Boston Globe writer Chris Gasper joked that it was a meeting of two of the more sure-handed punt returners on the field. Wilfork, one of the more impressive athletes for a man his size, once caught a punt in training camp to earn he and his teammates a day off.
Steve Gregory had an interception on an overthrow from Brees on a pass intended for Courtney Roby.
A group of military personnel received a standing ovation from the camp crowd when passing by the bleachers.
Players speaking with the media after practice included Vince Wilfork, Wes Welker, Steve Gregory, Justin Francis and others for New England.
Brady, his wife Giselle and other members of the Brady family spent time on the field together after practice, as did a number of other players' family members.
The Patriots and Saints return to the practice fields behind Gillette Stadium again Wednesday morning at 10 a.m. for a workout that's reportedly to be in helmets and shells and likely won't be as physical or intense as Tuesday's workout.