WEEK 13 · Thu 12/01 · 8:15 PM EST
AT
Patriots
New England Patriots
AMAZON PRIME VIDEO / WFXT
The New England Patriots will play in back-to-back Thursday games for the first time in team history, following last Thursday night's Thanksgiving game at Minnesota and this week's Thursday contest against AFC East Division foe Buffalo. Buffalo is also coming off a Thanksgiving game and playing in back-to-back Thursday games. Last season, Dallas and New Orleans both followed a Thanksgiving game with a meeting on Thursday Night Football. It will mark the third time overall that the Patriots will play two games on Thursday in the same season. The Patriots played twice on Thursday during the 2015 and 2017 seasons.
New England enters this week's game with a 2-1 record against the AFC East.
PATRIOTS ARE PERFECT WHEN WEARING THROWBACKS AT HOME
The Patriots are 7-0 when wearing throwback uniforms at home, including 1-0 in 2022 after the 29-0 victory against Detroit on Oct. 9. New England has worn uniforms featuring the old "Pat Patriot" logo at home seven times since switching to the current logo in 1993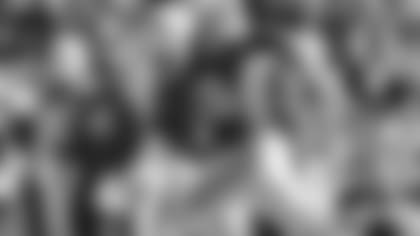 SCOUTING THE MATCHUPS
When the Patriots run - Edge: Bills
The Patriots running game has gone cold in recent weeks. The team hasn't averaged 4 yards per carry in a game since October 9 in a win over Detroit. Against Minnesota the Patriots managed just 45 yards on 13 carries for a 3.5-yard average. The production that was evident early in the season has all but disappeared, and it won't be easy to regain that form against a Bills team that has been solid stopping the run. Buffalo ranks seventh in the league, allowing 105.6 yards per game on the ground and ninth at 4.24 yards per carry. Rhamondre Stevenson continues to be the workhorse as Damien Harris is having a hard time kicking the injury bug. Harris missed time with a hamstring problem, an illness and most recently had to leave the Vikings game early due to a thigh injury. The makeshift offensive line also hasn't helped, although David Andrews has a chance to return to the lineup after being a gametime decision on Thanksgiving. The Bills boast a deep front that uses a lot of bodies including Ed Oliver, DaQuan Jones and Jordan Phillips inside. Aggressive linebackers Matt Milano, Terrel Bernard and Tremaine Edmunds are fast to the ball as well, although Edmunds missed the last two games with a groin injury. The Patriots have had some success on the ground against the Bills in the past so perhaps this is the week the production returns to early-season levels.
When the Patriots pass - Edge: Patriots
Injuries have ravaged the Bills secondary all season and the Patriots are coming off their best offensive game of the season. Buffalo has been without starting corners Tre'Davious White and Kaiir Elam as well as safety Micah Hyde for stretches of the season. The Bills also lost corner Christian Benford (oblique) in the Detroit game and have placed the rookie on IR. White made his debut in the Lions game as he continues to recover from a torn ACL suffered last Thanksgiving in New Orleans. Hyde (neck) is out for the season, and his talented partner Jordan Poyer has dealt with an elbow problem most of the year. Still, the Bills secondary has held up reasonably well, allowing 221.6 yards per game (19th) through air and 6.27 yards per pass (10th). Their play has been bolstered by a solid pass rush that has 30 sacks on the season, and that group was dealt a blow when Von Miller (eight sacks) went down with a knee injury. Greg Rousseau (five sacks) and A.J. Epenesa (3.5 sacks) already missed the Lions game with injuries as well. The Patriots pass protection was much improved in Minnesota, where Mac Jones had his best game in over a year. He used Nelson Agholor, DeVante Parker, Hunter Henry and Stevenson out of the backfield effectively while throwing for 382 yards. He'll need that kind of production against a Bills offense that can light up the scoreboard.
When the Bills run - Edge: Patriots
The Bills don't always want to run the ball but when they do they are generally productive. Devin Singletary is the lead back and he averages 4.5 yards per carry on 124 attempts. But he trails Josh Allen, who leads the team with 561 yards on just 81 attempts for an average of just shy of 7 yards per carry. Allen also leads the team with five rushing touchdowns. So, Buffalo's ground game isn't conventional, but it can be effective. The Patriots have been really stout against the run in recent weeks, and after completely shutting down Minnesota's Dalvin Cook that should continue. Lawrence Guy, Davon Godchaux and Deatrich Wise have been solid at the point of attack with Ja'Whaun Bentley and Jahlani Tavai filling in the gaps with solid tacking up front. Rookie James Cook provides a change of pace from Singletary and is starting to see his role increase. He averages 5.6 yards per carry and provides some quickness and elusiveness that Singletary lacks. As a team Buffalo ranks second in the league, averaging 5.3 yards per carry for the season. Still, the Patriots strong play against the run over the last four games shows a team trending in the right direction in that department.
When the Bills pass - Edge: Bills
The Patriots will have their hands full with yet another one of the league's elite receivers in Buffalo's Stefon Diggs. After being victimized by Minnesota's Justin Jefferson on Thanksgiving, the Patriots will need to deal with Diggs, who is every bit as dangerous. He leads the Bills with 84 catches for 1,110 yards and nine touchdowns, and his ability as a route-runner separates him from many of his peers. And he's not alone. Allen has some options to choose from including big-play threat Gabe Davis (33-650-5), who averages almost 20 yards per reception, and tight end Dawson Knox (33-327-2). Isaiah McKenzie, who performed well against the Patriots last season, is coming off a strong game and provides a solid third option with 30 catches for 315 yards and four TDs. Allen has been brilliant at times but recently he's been prone to mistakes and the Patriots will need to force a few in this one. He's thrown seven interceptions in his last five games while dealing with a painful elbow injury that he's playing through. Look for Jonathan Jones to see a lot of Diggs with Devin McCourty providing some help. McKenzie victimized Myles Bryant last season so it will be interesting to see if Bill Belichick switches things in that matchup. Turnovers will be the key here as the Bills have generally produced against everyone when protecting the ball.
Special Teams - Edge: Patriots
The teams are quite even when it comes to special teams. Both kickers have been excellent with Nick Folk (24-of-28 FG/23-23 PAT) and Tyler Bass (23-of-26 FG/32-33 PAT) excelling all season. Bass missed his first PAT since his rookie season of 2020 on Thanksgiving but redeemed himself by connecting on a 45-yard game-winning field goal moments later. The Bills have a slight edge in the punting department with Sam Martin, who doesn't get a lot of work but averages better than 48 yards per punt. Michael Palardy was excellent in his first game in place of Jake Bailey but struggled in Minnesota. Marcus Jones seems to provide a spark at least once per week in the return game, but the Patriots kickoff coverage unit suffered a hiccup in Minnesota, allowing a 97-yard touchdown return. Nyheim Hines, acquired in a trade deadline deal with Indianapolis, handles punts and kicks and has been effective on both. The Bills coverage has been spotty at times so look for Jones to continue providing a lift for the offense by creating favorable field position.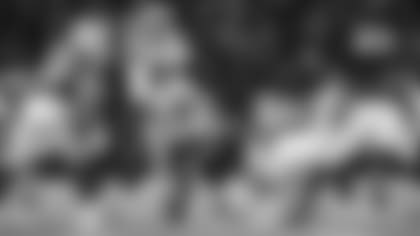 New England and Buffalo will meet for the first of two scheduled 2022 meetings this week when they face off this Thursday at Gillette Stadium. The Patriots and Bills will meet for the second time in 2022 at Buffalo in the regular season finale on either Jan. 7 or Jan. 8.
It will be the first time in team history with back-to-back Thursday games and the third time in team history playing in two Thursday games in the same season. The Patriots played twice on Thursday during the 2015 and 2017 seasons. Last week the Patriots played at Minnesota on Thanksgiving night. The Bills also played on Thanksgiving. Last season, both Dallas and New Orleans played on Thanksgiving and then met the following Thursday.
The two teams split the annual series last year with each team winning on the road. The teams met for a third time in the 2021 postseason, a 47-17 win at Buffalo.
This week's game will be the 126th meeting between the two teams. New England holds a 77-47-1 edge in the series and have won 36 of the last 44 regular season games between the clubs dating back to 2000.
The Patriots are 39-23 overall in home games against Buffalo, including 16-4 at Gillette Stadium.
The series between the AFC East rivals began in 1960. The Patriots' 77 wins over the Bills is their highest victory total over any opponent, four higher than their next highest win total against the New York Jets (73).
After seven straight series sweeps and 15 consecutive Patriots wins from 2003-10, Buffalo ended the streak with a 34-31 victory at Ralph Wilson Stadium in the first meeting between the teams in 2011. The 15-game win streak is tied for the fourth-longest winning streak over a single opponent in NFL history. The Patriots avenged that loss in the 2011 regular season finale by overcoming a 21-0 first quarter deficit and scoring 49 unanswered points en route to a 49-21 victory.
The teams have had many memorable match ups over the years, including a span from 1999 to 2001 where four-of-five contests were decided in overtime.
Record in Foxboro: 33-18
Foxboro Stadium: 17-14
Gillette Stadium: 16-4
Record in Boston: 6-5
War Memorial Stadium: 7-6-1
Ralph Wilson/Rich Stadium/New Era/Highmark: 31-18
Largest Margin of Victory: 46 points (2007)
Largest Margin of Defeat: 35 points (1970)
Longest Win Streak: 15 games (2003-2010)
Bill Belichick vs. Buffalo: 36-10 (36-9 with NE)
Sean McDermott vs. New England: 4-7
QUICK HITS
The Patriots have recorded 77 wins over the Bills, the most by the Patriots against any one opponent. The Jets are second on that list with 73 wins by the Patriots.
The Buffalo Bills snapped a streak of 13 straight home wins by the Patriots, including 12 straight wins by the Patriots at Gillette Stadium, with their 17-9 win in the 2014 regular season finale on Dec. 28, 2014.
Bill Belichick has a 101-38 (.727) all-time regular season record against the AFC East as head coach of the Patriots.
STREAKING SUCCESS
The Patriots won 15 straight games against the Buffalo Bills from 2003 through 2010, tied for the fourth-longest winning streak over a single opponent in NFL history.
Table inside Article

| 2022 REGULAR SEASON | NEW ENGLAND | BUFFALO |
| --- | --- | --- |
| Record | 6-5 | 8-3 |
| Divisional Standings | 4th | 1st (T) |
| Total Yards Gained | 3,585 | 4,575 |
| Total Offense (Rank) | 325.9 (21) | 415.9 (2) |
| Rush Offense | 109.0 (22) | 136.7 (8) |
| Pass Offense | 216.9 (19) | 279.2 (3) |
| Points Per Game | 21.7 (18) | 28.1 (2) |
| Total Yards Allowed | 3,386 | 3,600 |
| Total Defense (Rank) | 307.8 (5) | 327.3 (12) |
| Rush Defense | 109.3 (9) | 105.6 (7) |
| Pass Defense | 198.5 (9) | 221.6 (19) |
| Points Allowed/Game | 18.4 (6) | 18.1 (5) |
| Possession Avg. | 30:21 | 29:25 |
| Sacks Allowed/Yards Lost | 31/200 | 23/120 |
| Sacks Made/Yards | 37/242 | 30/198 |
| Total Touchdowns Scored | 24 | 34 |
| Penalties Against/Yards | 66/528 | 63/484 |
| Punts/Avg. | 47/42.5 | 24/48.4 |
| Turnover Differential | +1 (12T) | +1 (12T) |
Jake Kimerow
Ryan Wendell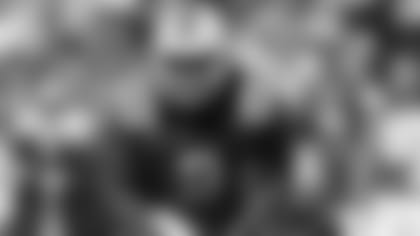 The Patriots enter this week with 37 sacks, second in the NFL to the 45 sacks by Dallas. The Patriots are on pace to finish with 57 sacks. If the Patriots continue the current pace they will finish tied for the third-most sacks in team history to the 66 in 1963. The most sacks the team has had under Bill Belichick is 49 sacks in 2015.
The Patriots enter this week tied with Miami with a 2-1 record in AFC East play and will look to improve to a 3-1 mark with a victory this week against Buffalo.
New England enters this week tied for third with Pittsburgh and the NY Jets with 12 interceptions, trailing the 15 by Philadelphia and the 13 by Buffalo. The Patriots have led the NFL in interceptions four times (2020- tied with 19), 2019 (25), 2010 (25) and 2003 (29).
S Devin McCourty will play in his 200th NFL game on Thursday against the Bills. He has started every game he has played (199) and is third in team history in starts and 6th in team history in games played.
McCourty enters this week tied with Harrison Smith for the most interceptions among all active NFL players with 33. McCourty, Harrison Smith, Marcus Peters and Patrick Peterson are the only active players with at least 30 interceptions. The Patriots are 26-4 when McCourty has a pick in a regular season game. McCourty's 33 interceptions are third in team history to the 36 by Ty Law and Raymond Clayborn.
McCourty's 551 return yards are third in team history. He needs five return yards to move past Clayborn for second on the all-time team list.
McCourty has 39 career takeaways and needs one more to become the fourth Patriots player with 40 total takeaways, tying Ty Law for third in franchise history.
K Nick Folk enters this week in 8th place on New England's all-time scoring list with 407 total points and needs two points to move past Stanley Morgan (408) into 7th place on the all-time list. Tony Franklin is in 6th place with 442 total points.
Folk enters this week with 56 straight field goals under 40 yards. His last miss under 40 yards was a 21-yard field goal attempt on Oct. 12, 2017 vs. New England when he played for Tampa Bay. The NFL record for most consecutive field goals made under 40 yards is 70 by Baltimore's Justin Tucker (2016-2020).
Folk is tied with Justin Tucker for the NFL lead with 24 field goals and is on pace to finish the season with 37 field goals, which would be a career-high. His previous high was the 36 field goals he had in 2021. If Folk connects on 30 field goals in 2022, he would become one of six NFL players with at least five seasons with 30 field goals.
DB Jalen Mills has two interceptions so far in 2022. He needs one more interception this year to match his career-high of three interceptions that he had in 2017 with Philadelphia.
RB Rhamondre Stevenson enters this week third in the NFL among running backs with 50 receptions and fourth in the NFL with 359 receiving yards.
Stevenson has averaged 6.0 yards per carry in two games so far in 2022 with a 6.1 average (12-73) vs. Baltimore (9/25) and a 6.4 average (25-161) vs. Detroit (10/9). The last Patriots player to have three games averaging 6.0-yards per carry in a single season was Dion Lewis in 2017. The most games in a season for the Patriots with a 6.0-yard average is RB Carl Garrett with four games in 1969.
Rookie Marcus Jones, who won the 2021 Paul Hornung Award as the nation's most versatile player after returning two punts and two kickoff returns for a touchdown in college in 2021, ranks first in the NFL with 680 total return yards (294 punt return yards and 386 kickoff return yards).
Jones is second in the NFL with a 25.7-yard kickoff return average and second in the NFL with a 15.5 punt return average.
Jones returned a punt 84 yards for a touchdown in the win against the Jets on Nov. 20. He will look to become the first Patriots player to ever return a kickoff for a touchdown and punt for a touchdown in the same season and the first NFL player to accomplish the feat since 2019 when Jamal Agnew did so for Detroit.
WR DeVante Parker is averaging 20.0 yards per reception (21 receptions for 420 yards). The last Patriots player to average over 20 yards a reception was Rob Gronkowski in 2016 with a 21.6-yard average. The highest average in a single season for New England was Stanley Morgan in 1978 with a 24.1-yard average. Parker's career high was in 2015 as a rookie in Miami when he averaged 19.0 yards per reception.
LB Matthew Judon is leading the NFL with a career-high 13 sacks and is on pace to finish with 20 sacks. A player has finished with 20 sacks in a season 13 times. The Patriots have never had a player lead the NFL in sacks.
Andre Tippett is the only Patriots player that has had more sacks in a season than Judon. Tippett had 18.5 sacks in 1984 and 16.5 sacks in 1985.
Judon has recorded three games with at least two sacks in a game in 2022. The team record is six games with at least two sacks by Andre Tippett in 1984. The NFL record is eight games by Reggie White with Philadelphia in 1987. Micah Parsons from Dallas has six such games so far in 2022.
WR Tyquan Thornton scored on a 19-yard touchdown run at Cleveland on Oct. 16, 2022. He is the sixth Patriots wide receiver to score on a touchdown run and first since Cordarrelle Patterson in 2018. If Thornton has a rushing touchdown this week he will become the first Patriots wide receiver with two rushing touchdowns in the same season and would join Darryl Stingley as the only other Patriots wide receiver with two rushing touchdowns for his Patriots career.
TELEVISION: This week's game will be broadcast by Prime Video and can be seen locally on WFXT-TV Channel 25. Al Michaels will handle play-by-play duties with Kirk Herbstreit as the color analyst. Kaylee Hartung will work from the sidelines. The game will be produced by Fred Gaudelli and directed by Pierre Moossa.
NATIONAL RADIO: Thursday's game will be broadcast to a national audience on Westwood One. Ian Eagle will call the game with former Patriot and Super Bowl Champion Jason McCourty providing analysis.
LOCAL RADIO: 98.5 The Sports Hub is the flagship station for the Patriots Radio Network. A complete listing of the network's 33 stations can be found here. Play-by-play broadcaster Bob Socci will call the action along with former Patriots quarterback Scott Zolak, who will provide color analysis. The games are produced by Marc Cappello.