The 6-5 Patriots welcome the 8-3 Buffalo Bills on Thursday Night Football as the two AFC East rivals meet for the first time in the 2022 season. New England, coming off a disappointing seven-point loss to the Vikings on Thanksgiving, begins their post-holiday push with their playoff hopes badly in need of a win.
Coming off two straight multi-score losses to the Bills and just one win in the last five meetings, the tides have suddenly changed in the rivalry after New England had recently reeled off seven-straight wins dating back to 2016. With two-straight division titles under their belts, the Bills are now the champs with the Patriots looking up at them, currently all the way from fourth place.
Buffalo has some impressive wins under their belt this season, defeating current conference playoff favorites Baltimore, Kansas City and Tennessee, but a recent two-game skid to the Jets and Vikings knocked the Bills from atop the AFC standings. Late-game drama has been a consistent factor for the Bills, both for the better (wins over Kansas City, Detroit) and worse (losses to Jets, Minnesota).
Can the Patriots break the recent trend and get themselves into a similar down-to-the-wire battle? Here are the 10 to Watch!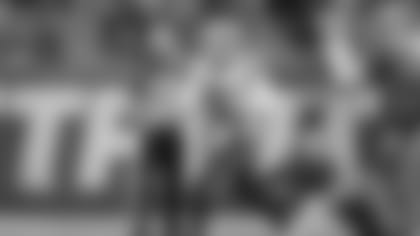 Josh Allen
Bill Belichick called Allen an MVP candidate and the sixth-year quarterback is certainly worth the praise, leading the team in rushing while also throwing 23 touchdowns to 11 interceptions. That turnover total has been a hindrance this year, as Allen still occasionally reverts to the big-armed gambler who makes some questionable decisions. But for the Patriots it's been close to three seasons since they've seen that version against them. Allen has thrown just one interception in six games after starting off with five in his first two meetings with New England. They're more likely to remember the eight touchdowns he's thrown in the last two games. Somehow the Patriots must find a way to break the trend and force Allen into mistakes. Even then there will be an element of just knowing Allen is bound to make his big plays, the Patriots just have to limit them and get as many red zone stops as possible to keep the scoreboard manageable.
Stefon Diggs
The league's leading receiver, Diggs is the second in a difficult stretch of top wide receivers. With 84 catches, 1110 yards and nine touchdowns, Diggs is easily the first weapon the Patriots defense needs to consider after Allen. He's been a Patriots-killer in the Bills' last four wins with 382 yards on 25 catches and three touchdowns. Coming off a tough performance against Justin Jefferson, the Patriots will need to be better against Diggs or he could burn them just as badly.
"He's good at everything," said Bill Belichick this week of Diggs. "Good with the ball in his hands, attacks the defense at all three levels, playing with a great quarterback. It's a good combination."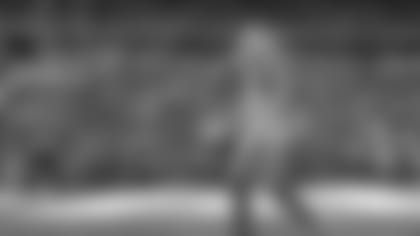 Gabriel Davis
Davis is firmly in the second level of targets behind Diggs alongside Isaiah McKenzie, who had breakout games against the Patriots last season, and tight end Dawson Knox, but is a deep threat with the ability to break the game open with big plays. Averaging nearly 20 yards per catch, Davis is second on the team with five touchdowns and forms a nice complement to Diggs and McKenzie as the primary receiving core.
"Big, strong guy," said Belichick. "Hard to tackle. Big target, fast. 98-yard touchdown, I mean you've got to respect his big play ability. Those two guys complement each other well, [Dawson] Knox, [Isaiah] McKenzie. I mean Allen makes it all go. Those guys are open, they make big plays. Sometimes they're not open, or something happens, and he makes big plays on his own. So, they're hard to defend."
Daquan Jones
The edges of the Bills talented defense have been ravaged by injury, culminating with the loss of Von Miller on Thanksgiving. Miller's injury comes on top of issues for Gregory Rousseau and AJ Epenesa. The trio makes up three of the Bills top options along the defensive line, putting the spotlight on the last remaining snap leader Daquan Jones. Jones' seven QB hits are also just behind the team leaders, while his 1.5 sacks put him alongside a company of eight with two or fewer as the production has been spread around. The Patriots interior offensive linemen will need to keep Jones and Ed Oliver from blowing up the passing pocket.
Matt Milano
Behind Jones is the speedy Boston College product Matt Milano, who is once again all over the field making plays this year. Two interceptions, six passes defensed, a sack with four QB hits and 46 solo tackles show how much Milano does for the Bills defense. With issues along their edges, Milano's playmaking ability will be even more critical for the Bills defense. He can singlehandedly contain a running game himself, so the Patriots will need to get second-level blockers to get in his way.
"He's a smart player," said Belichick of Milano. "I mean I think he does about what he's been doing. They haven't changed a lot in terms of what they do. They have a good scheme, they now have a number of things they can do, and they just keep doing those and do them well. Yeah, he's a versatile player for them with [Tremaine] Edmonds, blitzes, covers, he's athletic and smart."
Mac Jones
Coming off his best and cleanest game of the season, Mac Jones and the Patriots offense have to be disappointed how they couldn't carry that success into the fourth quarter where the game was decided. Mac and the passing offense reinspired some confidence with their performance against Minnesota, but Buffalo is among the top defenses in the league (3rd in defensive DVOA) and will be an opponent who knows him as well as anyone. Fortunately for Mac, he might be catching the Bills at a good time as injuries continue to weigh down the Bills season. Von Miller's absence is a huge boost and one that the Pats must take advantage of. Still in search of a signature victory in 2022 and still simmering from the loss in Minnesota, this is a huge opportunity for the second-year quarterback.
Rhamondre Stevenson
Stevenson has 15 catches for 122 yards over the last two weeks as he's emerged as a threat for the Patriots passing game. Bill Belichick highlighted Stevenson's progress as a pass protector, "Pass protection, he's had a couple of really good plays in pass protection, James White-level plays. Seeing things, making adjustments, that kind of thing. He's been a big help for us in that area of the game and whether it's been blitz pickup, flare control, catching the ball, all of the above." The Patriots running game has broken 100 yards just once in the last six games, and coming off a season-low 45 against the Vikings with a Damien Harris injury, they'll have a tough task getting things going against the Bills. In either case, Stevenson's performance will play a key role as it has for most of the season and don't underestimate the damage he could do in the passing game.
DeVante Parker
While Parker didn't top his 10-catch, 154-yard performance against the Ravens, his four-catch, 80-yard night against the Vikings delivered some much-needed downfield plays. Parker is averaging 20 yards per reception, a career-high. If not for missing the majority of two games, Parker might be surging even more within the offense. His presence will be an important factor in spreading the field and attacking the Bills secondary, one that has also been hit with injuries throughout this season.
Kyle Dugger
Dugger and his fellow safety hybrids like Adrian Phillips and Jabrill Peppers should be key chess pieces in dealing with Josh Allen. Last year Dugger missed the first matchup and then played the playoff game with a giant cast on his arm, limiting his effectiveness. Few players have the speed and physicality to chase Allen down and get him to the ground, but Dugger is one and the Patriots will ask a lot of the third-year player in this game. Expect linebackers Mack Wilson and Raekwon McMillan to also have some complementary roles to Dugger on third and early downs respectively.
Jonathan Jones
Jones had the unenviable task of covering Justin Jefferson last week and things don't get any easier this Thursday no matter how the Patriots choose to play the Bills. Jones' speed and smarts make him an effective piece in the Patriots secondary, but asking anyone to take Stefon Diggs one-on-one is asking a lot. Whatever the plan is, Jones is sure to be an important piece and his anticipation to jump routes could be an x-factor.