WEEK 6 · Sun 10/17 · 4:25 PM EDT
AT
Patriots
New England Patriots
The New England Patriots will play against a Texas team for the second straight week when they return to Gillette Stadium to face the Dallas Cowboys. Last week, the Patriots beat the Houston Texans, 25-22, on the road.
During the 2021 offseason, the NFL made a major change to its schedule. The league expanded to 17 total games. The schedule expansion was the NFL's first since 1978, when the league expanded from a 14-game schedule to a 16-game schedule.
The AFC was determined to be the home conference for the 17th game in 2021, and the Patriots additional opponent was the Dallas Cowboys based on the schedule format of the AFC East team hosting a team from the NFC East with the same third-place finish as the Patriots in 2020. By hosting the 17th game in 2021, the AFC teams will host nine regular season games and one preseason game, while the NFC will have eight regular season games and two preseason home games.
SCOUTING THE MATCHUPS
Dak Prescott and the high-flying Cowboys passing attack will give the Patriots plenty to deal with on Sunday.
When the Patriots run - Edge: Cowboys
Things haven't quite gone according to plan this season for the Patriots running game. Damien Harris was supposed to be the leader of a very deep stable of backs, each capable of making plays and being productive. But Harris has been inconsistent, fumbled twice and now is nursing a rib injury that forced him out of the win over Houston on Sunday. Rookie Rhamondre Stevenson fumbled in his first game and didn't return for a month. He was active against the Texans but finished with 23 yards on 11 carries. James White is on injured reserve with a hip injury, and J.J. Taylor's fumble left him on the inactive list rather than in line to replace some of the production lost by White's absence. Not exactly a great way to go into a game against the Cowboys, who rank fifth in the league against the run, allowing just 79 yards per game. Part of that success is due to Dallas' offense, which has provided leads and prevented opponents from rushing. Opponents have averaged 4.2 yards per rush, however, which puts the Cowboys in the middle of the pack at 15th. The fact that the Patriots offensive line is dealing with injuries and COVID-related absences also is a factor, and the Cowboys front of Tarell Basham, Osa Odighizuwa, Carlos Watkins, Brent Urban and Chauncey Golston should be able to hold the Patriots in check, particularly if Harris is limited.
When the Patriots pass - Edge: Patriots
Defensive coordinator Dan Quinn has done a great job of transforming Dallas' unit from a historically bad group into a serviceable outfit. That is particularly true in the secondary where Trevon Diggs has been one of the league's best players. Diggs has six interceptions this season and at least one in every game, leading a Cowboys secondary that still has some warts but has played much better than a year ago. Dallas allows a ton of yards through the air, ranking 31st in the league by coughing up 311 yards per game. Corners Diggs, Anthony Brown and Jourdan Lewis join safeties Damontae Kazee, Jayron Kearse, Malik Hooker and Donovan Wilson, the latter of whom missed the last four games with a groin injury. No stars among that group but the Cowboys have 10 interceptions this season, so rookie Mac Jones will need to be careful with the football around the ball-hawking Diggs in particular. Jakobi Meyers continues to lead the way in terms of targets but tight end Hunter Henry has emerged over the last two weeks as a viable re zone option with touchdowns in each of the last two games. Dallas can get pressure on the passer so the offensive line, which remains in flux, will need to provide some protection for Jones to be able to move the ball with the short passes he's used effectively thus far this season.
When the Cowboys run - Edge: Cowboys
Dallas has an explosive offense and even though Dak Prescott and the passing game get most of the attention the Cowboys can also run the ball well. Dallas has two backs averaging better than 5 yards per carry as Ezekiel Elliott has five rushing touchdowns and 452 yards to lead the way while Tony Pollard adds 325 yards and an impressive 6.4-yard average on 51 attempts. As a team Dallas averages 5.3 yards per carry on 163 attempts, which indicates the Cowboys are capable to moving the ball on the ground consistently. On the flip side, the Patriots are coming off their best game of the season in terms of stopping the run. New England shut down Houston's ground attack and have improved in that department and now rank 14th in the league by allowing 111 yards per game. Against Tampa, Bill Belichick chose to allow some rushing yards by adding extra defensive backs to the lineup and a similar plan could very well be in effect this week. Either way the Patriots will need to have Lawrence Guy, Davin Godchaux and Christian Barmore build off their solid performance against the run in Houston and not allow Elliott and Pollard to control the game on the ground for the visitors.
When the Cowboys pass - Edge: Cowboys
Things won't be any easier for the Patriots secondary as Prescott and the Cowboys can put points on the board in bunches. Prescott has bounced back from his horrific ankle injury and posted MVP-type numbers in the early going and has Dallas on a four-game winning streak, scoring 36 or more in each of the last three. Prescott has 13 touchdowns and just three picks while compiling a 116.9 passer rating this season and has plenty of options to choose from. Amari Cooper (25 receptions, 318 yards, 4 TDs), CeeDee Lamb (24-348-2) and Cedrick Wilson (10-126-2) all average better than 12 yards per catch and tight ends Dalton Schultz and Blake Jarwin have combined for four touchdowns. That group will put a lot of pressure on a Patriots secondary that has been statistically excellent but coming off a terrible performance in Houston. J.C. Jackson should see a lot of Cooper, and Jalen Mills will need to get healthy quick after missing the Texans game with a hamstring injury. He will be needed to help contain Lamb, a dynamic presence capable of lining up inside and outside. Belichick will likely use a lot of bodies and combinations to try to contain Prescott, which he was successful doing back in 2019 when the Cowboys quarterback went 19 of 33 for 211 yards and a pick in a 13-9 Patriots win. That game was played in steady wind and rain, however, and that task will be much tougher this time around assuming the weather isn't a factor.
Special Teams - Edge: Patriots
Nick Folk continues to be one of the Patriots most effective players and he was instrumental in the team's win in Houston after making a pair of 52-yard field goals and adding the game-winner with seconds to go. The kickoff coverage also turned in a solid effort in Houston, limiting the dangerous Andre Roberts on his three returns. Dallas has veteran Greg Zuerlein, who has made 9 of 11 field goals and hasn't missed since opening night. He's also connected on 17 of 19 PATs. Punter Bryan Anger doesn't get much work, as he's only kicked 13 times all season. But he's been effective with a 49.5-yard average and placed seven inside the 20 against just one touchback. Jake Bailey has been his normal effective self with seven inside the 20 as well. Neither side has generated much in the return game with Gunner Olszewski handling both punts and kicks in Houston for the first time this season. Dallas uses Pollard on kicks and Lamb and Wilson on punts, but there haven't been many chances for either thus far this season. The Patriots need to continue to play mistake-free in the kicking game and avoid the penalties that plagued them early in the season.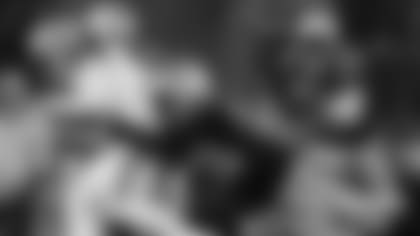 SERIES HISTORY
The New England Patriots and Dallas Cowboys will meet for the 14th time and for the first since the Patriots defeated Dallas, 13-9, on Nov. 24, 2019 at Gillette Stadium. The Cowboys will visit Gillette Stadium for the fourth time overall.
While Dallas leads the all-time series by a 7-6 margin, the Patriots have won the last six games and Dallas is 0-4 in their last three visits to Foxborough, including 0-3 at Gillette Stadium.
The Cowboys won the first seven games of the series from 1971-96, before the Patriots claimed victories in six straight contests. The Patriots first win against Dallas was a 13-6 decision at Foxboro Stadium on Dec. 5, 1999.
The series dates back to 1971, when the Cowboys beat the Patriots in the first game ever played at Texas Stadium in Irving, Texas.
Record in New England: 4-3
Record in Foxboro Stadium: 1-3
Record in Gillette Stadium: 3-0
Bill Belichick vs. Dallas: 6-1 (5-0 with New England)
Mike McCarthy vs. New England: 1-3
Table inside Article

| 2021 REGULAR SEASON | NEW ENGLAND | DALLAS |
| --- | --- | --- |
| Record | 2-3 | 4-1 |
| Divisional Standings | 2nd | 1st |
| Total Yards Gained | 1,599 | 2,198 |
| Total Offense (Rank) | 319.8 (26) | 439.6 (2) |
| Rush Offense | 80.0 (27) | 172.8 (2) |
| Pass Offense | 239.8 (20) | 266.8 (11) |
| Points Per Game | 19.2 (26) | 34.0 (2) |
| Total Yards Allowed | 1,588 | 1,952 |
| Total Defense (Rank) | 317.6 (5) | 390.4 (25) |
| Rush Defense | 111.0 (15) | 79.4 (5) |
| Pass Defense | 206.6 (5) | 311.0 (31) |
| Points Allowed/Game | 18.4 (5) | 23.4 (14T) |
| Possession Avg. | 29:43 | 31:25 |
| Sacks Allowed/Yards Lost | 11/89 | 9/56 |
| Sacks Made/Yards | 13/88 | 9/83 |
| Total Touchdowns Scored | 8 | 21 |
| Penalties Against/Yards | 31/272 | 35/276 |
| Punts/Avg. | 18/47.1 | 13/49.5 |
| Turnover Differential | -3 (25t) | +7 (2) |
MAC JONES, QB, PATRIOTS
HT: 6-3 WT: 217 COLLEGE: ALABAMA
Mac Jones completed 23 of 30 attempts (76.7 pct.) for 231 yards and TD vs. INT for 95.3 rating against the Houston Texans in NFL Week 5. Jones has 135 career completions, tied with Joe Burrow (2020) for most by rookie QB in 1st 5 career starts in NFL history. Has 100+ rating in 2 of 3 home starts this season. Aims for his 4th in row at home with 270+ pass yards.
Table inside Article

| SEASON | COMP | ATT | YDS | TD | INT | LNG | SK/YDS |
| --- | --- | --- | --- | --- | --- | --- | --- |
| 2021 | 135 | 190 | 1,243 | 5 | 5 | 32 | 11/89 |
DAK PRESCOTT, QB, COWBOYS
HT: 6-2 WT: 238 COLLEGE: MISSISSIPPI STATE
Dak Prescott passed for 302 yards and 3 TDs vs. INT and a 116.9 rating last week. Is only QB with 4 games of 300+ pass yards and 3+ TD passes in 2021. Has 400+ pass yards and 3+ TD passes in 2 of his past 3 on road. Aims for his 4th in row with 3+ TD passes and 115+ rating.
Table inside Article

| SEASON | COMP | ATT | YDS | TD | INT | LNG | SK/YDS |
| --- | --- | --- | --- | --- | --- | --- | --- |
| 2021 | 122 | 165 | 1,368 | 13 | 3 | 49 | 9/56 |
BELICHICK UNDEFEATED AGAINST TWO
Bill Belichick is undefeated as head coach of the Patriots against the Dallas Cowboys with a 5-0 record. He is also undefeated against the Atlanta Falcons with a 6-0 record. Belichick is one of eight head coaches that are 5-0 or better against multiple teams with one franchise (including playoffs).
CONNECTIONS
S&C Coach Harold Nash Jr. (2005-15)
WHAT TO LOOK FOR...
The Patriots are 102-2 all-time at Gillette Stadium in the regular season when leading at half time. New England's only losses were when the Patriots lost a 17-14 lead in a 42-17 loss vs Kansas City (9/7/17) and when they lost a 7-6 lead in a 19-17 loss vs. Tampa Bay (10/3/21).
Nick Folk enters this week's game with 299 career field goals and needs one more to become the 35th NFL player to reach 300 career field goals. He would become the fifth active kicker to reach 300 career field goals, joining Robbie Gould (403), Mason Crosby (355), Matt Prater (329) and Justin Tucker (301).
Folk made two 52-yard field goals last week at Houston. Stephen Gostkowski (5 in 2013), (4 in 2017) and (4 in 2015) is the only New England player with more than two 50-yard field goals in a single season.
Matthew Judon has recorded a sack in four straight games. He can become the seventh New England player with a streak of at least five straight games with a sack and the first Patriots player to do so since Chandler Jones accomplished the feat in 2015.
After a two-sack performance last week at Houston, Judon now has two multiple games in 2021 (2 1/2 sacks vs. New Orleans on Sept. 26). He can be the first Patriots player with back-to-back games with two sacks since Trey Flowers accomplished the feat in 2016 when he had two sacks at Buffalo (10-30-16) followed by two sacks vs. Seattle (11-13-16). Andre Carter (2011) and Willie McGinest (2001) are the only other Patriots player with back-to-back two-sack games in the Bill Belichick era.
Judon set a New England record with 6 1/2 sack in the first five games of the season. His single-season career-high for sacks is 9 1/2 in 2019 with Baltimore.
Mac Jones has completed over 70 percent of his passes in four of his first five NFL games to join Dallas' Dak Prescott as the only rookie quarterback to accomplish that feat. If he completes 70 percent of his passes against Dallas this week he will become the first rookie quarterback to ever complete 70 percent of his passes in five of his first six games.
Mac Jones has passed for 1,243 yards during the first five games and is on pace for 4,226 passing yards. He leads all rookie quarterbacks in passing yards (1,243) and completions (135).
After five games, Jones 'completion percentage is .71.1. The best completion percentage by a rookie quarterback was Dak Prescott at 67.76 percent in 2016.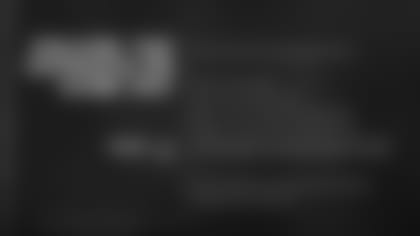 BROADCAST INFO
TELEVISION: This week's game will be broadcast by CBS and can be seen locally on WBZ-TV Channel 4. Jim Nantz will handle play-by-play duties with Tony Romo as the color analyst. Tracy Wolfson will work from the sidelines. The game will be produced by Jim Rikhoff and directed by Mike Arnold.
LOCAL RADIO: 98.5 The Sports Hub is the flagship station for the Patriots Radio Network. A complete listing of the network's 35 stations can be found here. Play-by-play broadcaster Bob Socci will call the action along with former Patriots quarterback Scott Zolak, who will provide color analysis. The games are produced by Marc Cappello.