WEEK 1 · Sun 09/10 · 4:25 PM EDT
Eagles
Philadelphia Eagles
AT
Patriots
New England Patriots
The New England Patriots will open the 2023 season at home and against the defending NFC Champion Philadelphia Eagles. The Patriots have opened the season against the defending conference champions four times: Miami Dolphins (1974), Pittsburgh Steelers (1979), Buffalo Bills (1993) and Denver Broncos (1998). All four were AFC Champions. The Dolphins, Steelers and Broncos were each Super Bowl Champions. The Patriots are 1-3 in those games. Philadelphia will be the first defending NFC Champion they have faced on opening day.
In addition, the Patriots will open the year against an NFC opponent for the sixth time in team history and for the first time since the 2016 season when they opened with a 23-21 win at Arizona on Sept. 11. The Patriots are 2-3 in those games.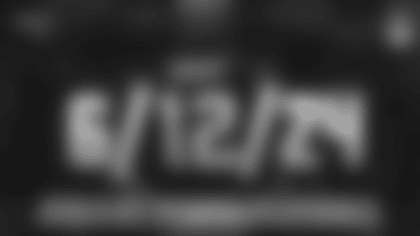 Win Tickets to Tom Brady's Induction
Enter the 2024 Hall of Fame Induction Sweepstakes for a chance to win tickets to Tom Brady's induction on June 12 at Gillette Stadium
PATRIOTS TO HONOR TOM BRADY
For two decades, Patriots fans were privileged to watch Tom Brady break every passing record in franchise history and deliver 16 division titles, nine conference championships and six Super Bowl victories to New England. After Brady announced his retirement on February 1, Patriots chairman and CEO Robert Kraft invited him to return to Gillette Stadium for the 2023 season opener to give Patriots fans an opportunity to more appropriately thank him for his many accomplishments during his career. Fans will have that opportunity when Brady addresses the crowd during a halftime ceremony at Sunday's season opener against the Philadelphia Eagles. The halftime festivities will also be streamed live on Patriots.com and the Patriots official social accounts on Facebook, X and YouTube.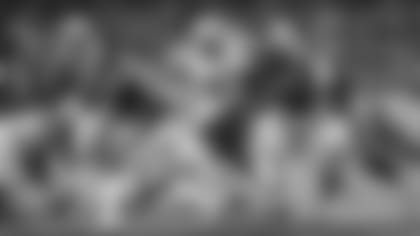 SERIES HISTORY
The Patriots and Eagles will meet in the regular season for the first time since 2019, when New England traveled to Philadelphia on Nov. 17 and pulled out a 17-10 victory at Lincoln Financial Field. The Eagles will make their first visit to Gillette Stadium since a 35-28 win against the Patriots on Dec. 6, 2015.
Philadelphia leads the all-time series, 7-6, in the regular season. The two teams played against each other in two Super Bowls, with each team earning a win. The Patriots are 3-2 in home games against the Eagles, including 1-1 at Gillette Stadium.
SCOUTING THE MATCHUPS
When the Patriots run - Edge: Patriots
The Eagles defense was among the best in football a year ago, but it was just average when it came to stopping the run. Philly allowed 121.6 yards per game (16th) and 4.64 yards per rush (24th) over the course of the 2022 season. The Patriots clearly want to establish the run with Rhamondre Stevenson and Ezekiel Elliott representing the one-two punch in the backfield. Stevenson should be the lead dog once again, coming off his first 1,000-yard season while averaging 5 yards per carry. Elliott isn't as explosive as he once was but still possesses the vision and toughness to be effective near the goal line as his 12 rushing touchdowns with the Cowboys a year ago suggests. The big question for the Patriots will be finding ways to block the Eagles daunting front. Fletcher Cox, Jordan Davis and rookie Jalen Carter man the interior spots in front of linebackers Zach Cunningham and Nakobe Dean. Depth at linebacker has been an early concern for Nick Sirianni, but the bulk up front won't be easy to deal with. Still, the Patriots ability to grind out yards on the ground should allow Stevenson to have some success.
When the Patriots pass - Edge: Eagles
Here's where that vaunted defensive line figures to impact the game the most. In addition to space eaters in the middle, Philly has Haason Reddick, Brandon Graham, Josh Sweat and Derek Barnett as pass rushers along with Cox. Last season Philly led the league with 69 sacks and its 12.6 percent sack-per-pass-play rate also led the league. Given the Patriots struggles with health along the offensive line, that's not good news. Trent Brown (left tackle) and David Andrews (center) are the lone known commodities coming in as Cole Strange (left guard/knee) and Mike Onwenu (right guard/ankle) continue to work their way back from injuries. Onwenu could move to right tackle and rookie Atonio Mafi could get the call at guard, or fellow rookie Sidy Sow could start at right tackle if Calvin Anderson can't go. Newcomers Vederian Lowe and Tyrone Wheatley have just a handful of practices under their belts so asking them to step in might be too much at this juncture. If Mac Jones gets the time, he should be able to work with Kendrick Bourne and his tight ends Hunter Henry and Mike Gesicki. JuJu Smith-Schuster and rookie Demario Douglas also will be in the mix, but DeVante Parker has missed some practice time recently so his status is less clear. The Eagles secondary is solid with corners Darius Slay, James Bradberry and Avonte Maddox with safeties Reed Blankenship and Terrell Edmunds. This will be a difficult test for Jones and Bill O'Brien to open up.
When the Eagles run - Edge: Eagles
The Patriots were stout against the run a year ago, finishing sixth in the league in rushing yards allowed and fourth in yards per carry. But there were times against mobile quarterbacks where they experienced some struggles. Enter Philly's Jalen Hurts, who piled up 760 rushing yards and 13 touchdowns a year ago. The Eagles top rusher from 2022, Miles Sanders, is gone but D'Andre Swift replaces him to lead a deep backfield that also includes Kenneth Gainwell, Rashaad Penny and Boston Scott. It's a diverse rushing attack that features RPO and traditional read-options with designed runs for Hurts as well. The Patriots will try to counter that with Lawrence Guy and Davon Godchaux up front of linebackers Ja'Whaun Bentley and Jahlani Tavai, but it will take more bodies to contain this group. The Eagles also boast one of the best offensive lines in football, led by tackles Jordan Mailata and Lane Johnson as well as center Jason Kelce. It will be interesting to see if Bill Belichick opts for more athleticism while trying to contain Hurts, using rookies Keion White and Marte Mapu in the front seven in an effort to add speed. Either way it will be a tall task keeping this deep and talented rushing attack in check.
When the Eagles pass - Edge: Eagles
Sirianni's offense was just as dangerous throwing the ball a year ago as it was running it. Hurts had an MVP-caliber season completing over 66 percent of his passes with 22 touchdowns and just six interceptions while passing for 3,701 yards despite missing parts of three games with a shoulder injury. He has a trio of exceptional weapons to choose from with wideouts A.J. Brown (88 receptions, 1,496 yards, 11 TDs) and DeVonta Smith (95-1,196-7) as well as tight end Dallas Goedert (55-702-3). Hurts will also use his backs in the passing game, and is dangerous off platform when plays break down, putting added stress on a young Patriots secondary. Rookie Christian Gonzalez figures to start at one corner while veteran Jonathan Jones should be ready to return after missing a couple of weeks with an undisclosed injury. Jack Jones also could be part of the starting corner group as well. Gonzalez will need help with Brown while Smith also needs extra attention. The Patriots deep and versatile group of safeties, which includes Kyle Dugger, Adrian Phillips, Jabrill Peppers and Jalen Milles, will be heavily involved on the back end. The Eagles have a lot of options and the fact that their starters saw almost no time in the preseason makes this matchup even more difficult to prepare for given the presence of first-year offensive coordinator Brian Johnson in Philly.
Special Teams - Edge: Patriots
Truth be told both teams come in with some questions in the kicking game. The Patriots will debut their rookie tandem of Chad Ryland and Bryce Baringer at kicker and punter, respectively. The Eagles have trusted veteran kicker Jake Elliott, who connected 20 of 23 field goal attempts a year ago, but struggled to settle on a punter. Entering the week, they had still not decided on one, so that could be a factor. Marcus Jones was one of the most dangerous returners in football as rookie, particularly on punts where he averaged better than 12 yards per return including an 84-yard game-winning touchdown against the Jets. Joe Judge spent the summer working alongside Cam Achord on special teams so the Patriots have made an effort to improve upon last year's struggles. Veteran Chris Board came from Detroit and should provide another trusted member of the coverage units alongside Matthew Slater. Penalties and sloppiness plagued the Patriots in the kicking game a year ago and Belichick spent a lot of time trying to correct those issues. The rookie kickers both have strong legs, and the coverage during the summer was much tighter than in the recent past. Philly will use Scott and Olamide Zaccheaus as return men, and Scott can be dangerous on kicks. The Patriots need to be more disciplined in that area and should be to start things off.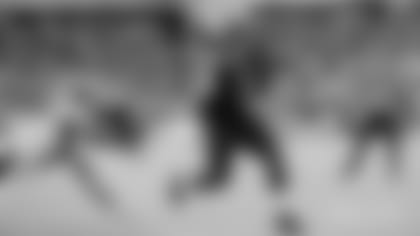 Table inside Article

| 2022 REGULAR SEASON | NEW ENGLAND | PHILADELPHIA |
| --- | --- | --- |
| Record | 8-9 | 14-2 |
| Division Standings | 3rd | 1st |
| Total Yards Gained | 5,348 | 6,614 |
| Total Offense (Rank) | 314.6 (26) | 389.1 (3) |
| Rush Offense | 106.6 (24) | 147.6 (5) |
| Pass Offense | 208.0 (20) | 241.5 (9) |
| Points Per Game | 21.4 (17) | 28.1 (3) |
| Total Yards Allowed | 5,474 | 5,125 |
| Total Defense (Rank) | 322.0 (8) | 301.5 (2) |
| Rush Defense | 105.5 (6) | 121.6 (16T) |
| Pass Defense | 216.5 (16) | 179.8 (1) |
| Points Allowed/Game | 20.4 (11) | 20.2 (8) |
| Possession Avg. | 28:54 | 30:33 |
| Sacks Allowed/Yards Lost | 41/279 | 44/259 |
| Sacks Made/Yards | 54/348 | 70/491 |
| Total Touchdowns Scored | 39 | 59 |
| Penalties Against/Yards | 104/841 | 90/682 |
| Punts/Avg. | 80/41.7 | 56/43.7 |
| Turnover Differential | +7 (4T) | +8 (3) |
CONNECTIONS
Sr. Def. Assistant Matt Patricia (2004-17, 2021-22)
DB Jalen Mills (2016-20)
WR Jalen Reagor (2020-21)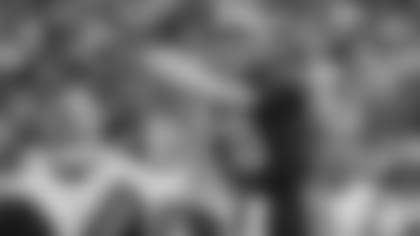 The Patriots will be opening the season against an NFC team for the sixth time in team history and for the first time since they won on the road at Arizona, 23-21, on Sept. 11, 2016.
Patriots vs. NFC in Season Openers: [2-3]
Patriots defense on opening day
The Patriots have had three players with two interceptions on opening day with the last being CB Terrell Buckley with two picks on Sept. 9, 2002 vs. Pittsburgh. The others were DB Ronnie Lippett on Sept. 9, 1990 vs. Miami and DB Dick Felt on Sept. 8, 1963 vs. the New York Jets.
The Patriots have had a player register 3 sacks in an opening day game three times, including one game with two players reaching 3 sacks. LB Don Blackmon recorded 3 sacks vs. Indianapolis on Sept. 7, 1986. Blackmon and LB Andre Tippett both recorded 3 sacks on opening day in 1985 vs. Green Bay on Sept. 8.
Since 1998, the Patriots' defense has collected 3 interceptions three times on opening day. The last time they were able to achieve this was in 2020 vs. Miami on Sept. 13 when Adrian Phillips, Stephon Gilmore and J.C. Jackson all had an interception in a 21-11 Patriots win.
New faces on Special Teams
The Patriots will have a rookie kicker and a rookie punter in 2023 after drafting K Chad Ryland in the fourth round and P Bryce Baringer in the sixth round. The Patriots are the first team since the 2000 Oakland Raiders to begin the year with a rookie kicker and punter that were selected in the same draft. Since 2000, only eight NFL teams have had a rookie kicker and a rookie punter on the active roster for the season-opening game.
If one of the 11 2023 draft picks that made the initial 53-man roster is in the starting lineup on Sunday against Philadelphia the player will become the he 26th Patriots rookie under Bill Belichick to start on opening day and join five other current Patriots to start as a rookie on opening day: Cole Strange (2022), Mac Jones (2021), Mike Onwenu (2020), Ja'Whaun Bentley (2018) and David Andrews (2015).
Opening day notes by position
QB: The Patriots, who have had a 300-yard passer on opening day nine times, will be looking to have a 300-yard passer on opening day for the first time since 2019 (Tom Brady, 24-of-36 for 341 yards vs. Pitt.)
RB: The Patriots, who have had a player reach 100-yards rushing on opening day seven times, will be looking to have a 100-yard rusher on opening day for the first time since 2021 when RB Damien Harris finished with 100 yards on 23 carries vs. Miami on Sept. 12, 2021.
WR: The Patriots have had a 100-yard receiver on opening day 21 times, including two games with two 100-yard receivers (2011 and 1986). The last time the Patriots had a 100-yard receiver on opening day was TE Rob Gronkowski when he caught 7 passes for 123 yards vs. Houston on Sept. 9, 2018.
DEF: Since 1998, the Patriots have had one defensive touchdown on opening day. The one time they accomplished this feat came in 2010 when LB Gary Guyton intercepted Carson Palmer and returned it 59 yards for a touchdown and paved the way to a 38-24 Patriots win vs. Cincinnati on Sept. 12.
Bill Belichick kicks off 49th season
Bill Belichick begins his 49th consecutive NFL season in 2023. The only other NFL coaches with at least 40 consecutive NFL coaching seasons are Dick LeBeau (45) and Tom Moore (41).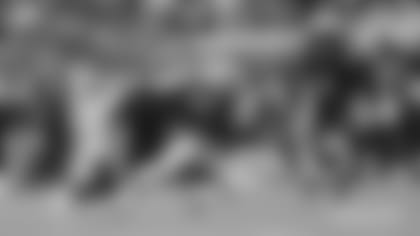 TELEVISION: This week's game will be broadcast by CBS and can be seen locally on WBZ-TV Channel 4. Jim Nantz will handle play-by-play duties with Tony Romo as the color analyst. Tracy Wolfson will report from the sidelines. The game will be produced by Jim Rikhoff and directed by Mike Arnold.
NATIONAL RADIO: This week's game will be broadcast to a national audience by ESPN Radio. Steve Levy will call the game with Sal Paolantonio providing analysis.
LOCAL RADIO: 98.5 The Sports Hub is the flagship station for the Patriots Radio Network. A complete listing of the network's 33 stations can be found here. Play-by-play broadcaster Bob Socci will call the action along with former Patriots quarterback Scott Zolak, who will provide color analysis. The games are produced by Marc Cappello.
DISCLAIMER: The views and thoughts expressed in this article are those of the writer and don't necessarily reflect those of the organization. Read Full Disclaimer