WEEK 18 · Sun 01/08 · 1:00 PM EST
Patriots
New England Patriots
AT
NOTE: At the time of this writing all thoughts and prayers are with Damar Hamlin and his family after the horrifying events that took place Monday night.
The New England Patriots raised their record to 8-8 with a 23-21 victory against the Miami Dolphins last week and can secure a playoff berth if they win at Buffalo this week. The Patriots will be looking for their 36th winning season since 1970 and their 25th winning season under Robert Kraft since he purchased the team in 1994. Only Pittsburgh has more winning seasons than New England since 1970 with 38.
New England can also qualify for the playoffs if Pittsburgh, Miami and Tennessee lose this week.
New England and Buffalo will meet for the second time in 2022 with the Patriots trying to avoid a series sweep for the first time since 2020. Buffalo traveled to New England on Thursday, Dec. 1 and escaped with a 24-10 win. The two teams split the annual series last year with each team winning on the road. The teams met for a third time in the 2021 postseason, a 47-17 loss at Buffalo.
This week's game will be the 127th meeting between the two teams. New England holds a 77-48-1 edge in the series and have won 36 of the last 45 regular season games between the clubs dating back to 2000. The Patriots are 38-24-1 in games played in Buffalo, including 31-18 at Highmark Stadium.
The series between the AFC East rivals began in 1960. The Patriots' 77 wins over the Bills is their highest victory total over any opponent, four higher than their next highest win total against the New York Jets (73).
After seven straight series sweeps and 15 consecutive Patriots wins from 2003-10, Buffalo ended the streak with a 34-31 victory at Ralph Wilson Stadium in the first meeting between the teams in 2011. The 15-game win streak is tied for the fourth-longest winning streak over a single opponent in NFL history. The Patriots avenged that loss in the 2011 regular season finale by overcoming a 21-0 first quarter deficit and scoring 49 unanswered points en route to a 49-21 victory.
The teams have had many memorable match ups over the years, including a span from 1999 to 2001 where four-of-five contests were decided in overtime.
Record in Foxboro: 33-19
Foxboro Stadium: 17-14
Gillette Stadium: 16-5
Record in Boston: 6-5
War Memorial Stadium: 7-6-1
Ralph Wilson/Rich Stadium/New Era/Highmark: 31-18
Largest Margin of Victory: 46 points (2007)
Largest Margin of Defeat: 35 points (1970)
Longest Win Streak: 15 games (2003-2010)
Bill Belichick vs. Buffalo: 36-10 (36-10 with NE)
Sean McDermott vs. New England: 5-7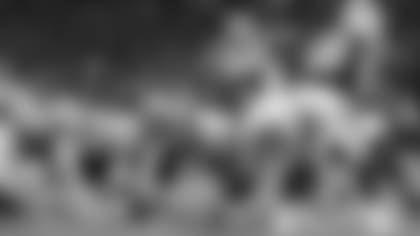 When the Patriots run - Edge: Bills
Pardon the pun, but the Patriots running game has quite frankly run out of steam. Rhamondre Stevenson seemed destined to top the 1,000-yard plateau weeks ago but enters the finale still in need of 14 yards to get there. Damien Harris, his running mate for most of the first half of the year, finally made it back in the lineup against Miami on New Year's Day after missing four games with a thigh injury. His return did little to reverse the trend that has developed over the last two months as the Patriots continue to struggle running the ball. New England managed just 77 yards on 21 carries against the Dolphins, and that included an 18-yard draw by Stevenson in a long-yardage situation. The 3.7-yards-per-carry average for the team is in line with the recent production despite the fact that the offensive line has been set with the same five starters for the past month. Buffalo has been strong against the run most of the season, allowing just 104.4 yards per game (fourth in the league) and 4.3 yards per carry (13th). The Bills rotate plenty of bodies up front and Ed Oliver, Jordan Phillips, Daquan Jones and Tim Settle have been stout in front of linebackers Matt Milano and Tremaine Edmonds. The Patriots managed only 60 yards on the ground in the first meeting, again including a 16-yard draw by Stevenson in an obvious passing situation. It's hard to imagine the Patriots getting untracked on the ground in this one.
When the Patriots pass - Edge: Bills
The Bills defense has been pretty stout against the pass as well. Opponents average 213.3 yards per game through the air (14th in the league) and just 6 yards per pass (sixth) against a Bills secondary that has gotten healthier as of late. Tre'Davious White is back to full-time status after playing sparingly in the first meeting while coming back from a torn ACL suffered last season. He joins Dane Jackson and Taron Johnson at corner with Jordan Poyer at safety. Rookies Kaiir Elam and Christian Benford, who was designated to return from IR, also see time in the secondary. That group completely controlled the Patriots in the first meeting, holding Mac Jones to 195 yards through the air. Stevenson caught six of Jones' 22 completions that night, and Jakobi Meyers (three) was the only other receiver with more than two catches. Buffalo can also pressure the passer, even with veteran Von Miller out for the season with a torn ACL. The Bills still have Greg Rousseau, A.J. Epenesa and Shaq Lawson off the edges, and Milano is an effective blitzer from his linebacker spot. The Patriots will need to find a receiver to emerge to make plays downfield and not just rely on Meyers' steadiness. Rookie Tyquan Thornton came up with a 29-yarder against Miami, so perhaps that's a sign that he's ready to expand his role in the finale.
When the Bills run - Edge: Patriots
This matchup is difficult to project because of the presence of Josh Allen. In terms of the traditional running game, the Patriots front has been playing so well as of late that it makes it tough to pick against New England. Christian Barmore's physicality up front has been noticeable, as has Carl Davis' ability to take up space. Lawrence Guy, Davon Godchaux, Deatrich Wise, Ja'Whaun Bentley and Jahlani Tavai have done a great job stopping the run over the past two months, and it's hard to imagine Devin Singletary and James Cook controlling the game between the tackles. The Patriots rank sixth in the league, allowing just 106.4 yards per game on the ground and fifth at 4.1 yards per carry. The Bills rushing numbers are outstanding, due in large part to the dynamic presence of Allen, who averages 6.6 yards per rush and is second on the team behind Singletary (790 yards) with 758 yards rushing. The Bills average 142.8 yards per game on the ground (seventh) and an incredible 5.3 yards per carry (second). Both Singletary and Cook are capable backs but it's Allen who serves as the X-factor, especially near the goal line where he's racked up a team-high seven rushing touchdowns. The Patriots physical safeties, led by Kyle Dugger and Jabrill Peppers, will need to be aware of Allen at all times.
When the Bills pass - Edge: Bills
Allen hasn't been quite as dynamic this season as he was in 2021 but he's still been quite dangerous. He loves to feed Stefon Diggs, who leads the team with 103 catches for 1,351 yards and 10 touchdowns. The rest of the receptions are spread quite evenly among tight end Dawson Knox, Gabriel Davis, Isaiah McKenzie and Singletary. Cole Beasley recently returned to the Bills and is trying to work his way back into the mix from the slot. Allen's ability to extend plays and keep his eyes downfield was a big factor in the first game when he hit Davis for a touchdown while being tackled near the sideline late in the first half. The Patriots secondary has been solid for most of the season, but much of that work has come against backup quarterbacks and limited passing attacks. That won't be the case in Buffalo, and pressure from Matthew Judon and Josh Uche will be a necessity to help out a back end that is dealing with significant injuries. Jack Jones is out for the year on IR while fellow rookie Marcus Jones missed the Dolphins game with a concussion. Jalen Mills hasn't played since Week 12 due to a groin injury. Jonathan Jones is also dealing with some injuries and left the Miami game late. Even if some of that personnel makes it back for Buffalo, the Patriots will need some help from the guys up front.
Special Teams - Edge: Bills
Both teams enter the game with solid kickers as Tyler Bass and Nick Folk have been consistent for their teams. Folk did miss an extra point against Miami but was able to connect on a key 49-yard field goal in the third quarter to bring the Patriots within 14-10. The punting situation has been a different story for the Patriots as Michael Palardy has struggled trying to fill in for Jake Bailey. Bailey has been back practicing so it's possible he could be activated off injured reserve, which would help. The Patriots coverage units also haven't been great as Miami's Raheem Mostert took a pair of kickoffs past the 30. And with Marcus Jones out of the lineup the return game lacked the juice the rookie has given it in recent weeks. Buffalo uses Nyheim Hines on both kicks and punts and he's given the team a lift since arriving from Indy at the trade deadline. He has a 28-yard punt return and 36-yard kickoff return to his credit. Bills punter Sam Martin doesn't see much action but has a strong leg, which is vital in the tricky conditions in Buffalo. The Patriots struggles on special teams have been a consistent theme all season, and they can't afford to have any slipups in the finale.
QUICK HITS
The Patriots have recorded 77 wins over the Bills, the most by the Patriots against any one opponent. The Jets are second on that list with 73 wins by the Patriots.
The Buffalo Bills snapped a streak of 13 straight road losses to the Patriots, including 12 straight wins by the Patriots at Gillette Stadium, with their 17-9 win in the 2014 regular season finale on Dec. 28, 2014.
Bill Belichick has a 102-39 (.723) all-time regular season record against the AFC East as head coach of the Patriots.
Table inside Article

| 2022 REGULAR SEASON | NEW ENGLAND | BUFFALO |
| --- | --- | --- |
| Record | 8-8 | 12-3 |
| Divisional Standings | 2nd | 1st |
| Total Yards Gained | 5,007 | 6,034 |
| Total Offense (Rank) | 312.9 (26) | 402.3 (2) |
| Rush Offense | 106.6 (23) | 142.8 (7) |
| Pass Offense | 206.3 (21) | 259.5 (6) |
| Points Per Game | 21.3 (17) | 28.0 (4) |
| Total Yards Allowed | 5,147 | 4,765 |
| Total Defense (Rank) | 321.7 (8) | 317.7 (5) |
| Rush Defense | 106.4 (6) | 104.4 (4) |
| Pass Defense | 215.3 (16) | 213.3 (14) |
| Points Allowed/Game | 19.5 (5) | 17.5 (2) |
| Possession Avg. | 28:40 | 29:44 |
| Sacks Allowed/Yards Lost | 40/270 | 31/145 |
| Sacks Made/Yards | 52/331 | 39/279 |
| Total Touchdowns Scored | 36 | 48 |
| Penalties Against/Yards | 102/821 | 90/689 |
| Punts/Avg. | 76/41.8 | 43/47.0 |
| Turnover Differential | +7 (4T) | 0 (15T) |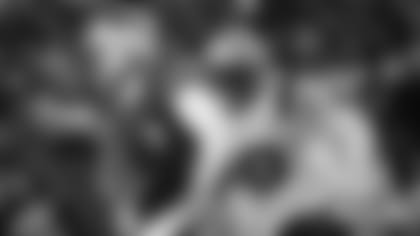 With a win this week New England will qualify for the playoffs for the 29th time in the team's 63- year history. The Patriots have earned 22 of those playoff berths in the 28 seasons since Robert Kraft purchased the team in 1994. New England has won 22 division crowns overall (21 AFC East crowns) and has qualified as a Wild Card team on five occasions (1976, '85, '94, '98 and 2021). The Patriots also qualified for the playoffs in 1982 as part of a 16-team tournament following a players' strike.
Bill Belichick has led his teams to 19 postseason berths, tied for first all-time among NFL head coaches. He can break a tie with his 20th playoff berth if the Patriots qualify for the postseason in 2022.
Belichick has 21 winning seasons, behind George Halas (34) and Don Shula (27) and Curly Lambeau (27).
Belichick secured his 21st winning season as a head coach in 2021, including his 20th winning season as the head coach of the Patriots.
QB Mac Jones has a 66.5 completion percentage through his first two seasons. If that number stands, it will be the second-highest in a quarterback's first two NFL seasons behind the 68.2 completion percentage Joe Burrow recorded in 2020 and 2021.
Jones became one of 11 rookie quarterbacks who started more than 10 games during their first season to lead their team to the playoffs - Dak Prescott (Dallas in 2016), Robert Griffin III (Washington in 2012), Kyle Orton (Chicago in 2005) and Ben Roethlisberger (Pittsburgh in 2004) led their teams to a division title. Andrew Luck (Indianapolis in 2012), Russell Wilson (Seattle in 2012), Matt Ryan (Atlanta in 2008), Joe Flacco (Baltimore in 2008), Andy Dalton (Cincinnati in 2011), Mark Sanchez (New York Jets in 2009) and Jones led their teams to playoff berths.
Jones can become one of seven quarterbacks since 2000 to start in the postseason in each of their first two seasons if the Patriots reach the 2022 postseason, joining Lamar Jackson, Andrew Luck, Russell Wilson, Andy Dalton, Mark Sanchez, Joe Flacco and Ben Roethlisberger.
LB Ja'Whaun Bentley has a team-leading and career-high 115 total tackles. With five total tackles this week he can become the 13th New England player to reach 120 total tackles in a season and the first Patriots player to do so since Jerod Mayo had 147 total tackles in 2012.
S Kyle Dugger returned a third quarter interception 39 yards for a touchdown last week vs. Miami. He will look to become the first Patriots player with a pick-six in back-to-back games and the first NFL player to do so since Green Bay's Rasul Douglas had a 33-yard return for a touchdown vs. L.A. Rams on Nov. 28, 2021 followed by a 55-yard touchdown return on Dec. 12, 2021 vs. Chicago.
Dugger is the first Patriots player to score three defensive touchdowns in a season with two interceptions returned for a touchdown and one fumble returned for a touchdown. Since 1990, only three players have scored four defensive touchdowns in a season – Janoris Jenkins in 2012 with St. Louis (3 interception returns and 1 fumble return), Derrick Brooks in 2002 with Tampa Bay (3 interception returns and 1 fumble return) and Eric Allen with Philadelphia in 1993 (4 interception returns).
Dugger will look to become the first Patriots player to return three interceptions for a touchdown in a season. The Patriots have had a player return two picks for a touchdown in a season 10 times.
DB Marcus Jones, who won the 2021 Paul Hornung Award as the nation's most versatile player after returning two punts and two kickoff returns for a touchdown in college in 2021, ranks third in the NFL with 900 total return yards (337 punt return yards and 563 kickoff return yards).
Jones ranks second in the NFL with a 13.0-yard punt return average and fifth in the NFL with a 24.5-yard kickoff return average.
Jones returned a punt 84 yards for a touchdown in the win against the Jets on Nov. 20. He looks to become the first Patriots player to ever return a kickoff for a touchdown and punt for a touchdown in the same season and the first NFL player to accomplish the feat since 2019 when Jamal Agnew did so for Detroit.
Jones will join Troy Brown (2001), Irving Fryar (1985) and Mike Haynes (1976) as the only Patriots players with two punt returns for a touchdown in a season if he records one in the last game.
Jones, who scored on a 48-yard pass from Mac Jones vs. Buffalo on Dec. 1, looks to become the second Patriots defensive player to have more than one offensive touchdown in a season, joining LB Mike Vrabel who had two touchdown receptions in 2004, three in 2005 and two in 2007. The last defensive player with two touchdowns in a single season in the NFL was DL J.J. Watt in 2014 with Houston with three touchdown receptions.
DB Devin McCourty will move past Stephen Gostkowski for fifth in team history with his 205th game played as a member of the Patriots.
McCourty enters this week tied with Harrison Smith for the most interceptions among all active NFL players with 34. McCourty, Smith, Patrick Peterson, Marcus Peters and Tashaun Gipson are the only active players with at least 30 interceptions. The Patriots are 26-5 when McCourty has a pick in a regular season game. McCourty's 34 interceptions are third in team history to the 36 by Ty Law and Raymond Clayborn.
McCourty's 551 return yards are third in team history. He needs five return yards to move past Clayborn for second on the all-time team list.
McCourty has 40 career takeaways, tied with Ty Law for third in franchise history. He needs one more to break a tie and move into sole possession of third place in team history.
Undrafted rookie DB Brenden Schooler is leading the team with 14 total special teams tackles, including being tied for second in the NFL with 11 solo special teams tackles. He needs three more special teams tackles to set the team record for most special teams tackles by a rookie. DB Willie Andrews had 16 total special teams tackles as a rookie in 2006.
LB Josh Uche needs one more sack to tie Chandler Jones, Matthew Judon and Mike Vrabel at 12½ sacks for the year for the second-most sacks in a season under Bill Belichick for New England, behind the 15½ sacks by Matthew Judon in 2022.
Uche has a career-high 11½ sacks, all in the last nine games. He is tied with Haason Reddick of Philadelphia for the most sacks during that time.
Uche has two 3-sack games in 2022 with 3 sacks at Arizona on Dec. 12 and 3 sacks vs. Indianapolis on Nov. 6. Andre Tippett (three games with 3 sacks in 1985 and 1987) and Mike Vrabel (two games with 3 sacks in 2007) are the only other Patriots players with multiple 3-sack games in a season.
LB Matthew Judon is third in the NFL to Nick Bosa (17½) and Hasson Reddick (16) with 15½ sacks. The Patriots have never had a player lead the NFL in sacks.
Andre Tippett is the only Patriots player that has had more sacks in a season than Judon. Tippett had 18 ½ sacks in 1984 and 16 ½ sacks in 1985.
RB Rhamondre Stevenson enters this week with 986 rushing yards and needs 14 more to reach 1,000 rushing yards for the first time in his career. It would be the first 1,000-yard season for New England since 2016 when LeGarrette Blount rushed for 1,161 yards and the 17th time in team history that a player has reached 1,000 yards rushing in a season.
Stevenson enters this week fourth in the NFL among running backs with 64 receptions and eighth in with 393 receiving yards.
Stevenson is tied with Jakobi Meyers for team lead with 64 receptions the fifth-most receptions in a single-season by a New England running back trailing the 87 by James White in 2018, the 77 by Tony Collins in 1986, the 72 by James White in 2019 and the 65 by Leroy Thompson in 1994. New England has had a running back lead the team in receptions eight times.
Stevenson has averaged 6.0 yards per carry in three games so far in 2022 with a 6.1 average (12-73) vs. Baltimore (9/25), a 6.4 average (25-161) vs. Detroit (10/9) and a 9.1-yard average (19-172) at Las Vegas (12/18). The most games in a season for the Patriots with a 6.0-yard average is RB Carl Garrett with four games in 1969.
Stevenson leads the team in rushing attempts (196) and receptions (62). The Patriots have had a player lead the team in rushing attempts and receptions three times – Tony Collins (1987), Sam Cunningham (1977) and Mack Herron (1974).
WR Tyquan Thornton scored on a 19-yard touchdown run at Cleveland on Oct. 16, 2022. He is the sixth Patriots wide receiver to score on a touchdown run and first since Cordarrelle Patterson in 2018. If Thornton has a rushing touchdown this week he will become the first Patriots wide receiver with two rushing touchdowns in the same season and would join Darryl Stingley as the only other Patriots wide receiver with two rushing touchdowns for his Patriots career.
K Nick Folk enters this week ranked seventh in team history with 435 total points. He needs 8 points to move past Tony Franklin (442) into sixth place on the franchise's all-time scoring list. Rob Gronkowski is fifth in points with 482 total points.
Folk also enters this week 4-of-5 on field goals from 50 or more yards. With one more 50-yard field goal this year he will tie the franchise record for most 50-yard field goals in a season. Folk (2021) and Stephen Gostkowski (2013) share the record for most 50- yard field goals made in a season with five.
Folk enters this week with 59 straight field goals made under 40 yards. His last miss under 40 yards was a 31-yard field goal attempt on Oct. 12, 2017 vs. New England when he played for Tampa Bay. The NFL record for most consecutive field goals made under 40 yards is 70 by Baltimore's Justin Tucker (2016-20).
Folk is fourth in the NFL in 2022, with 31 field goals, behind the 34 field goals by Justin Tucker and 32 by Danie Carlson and Eddy Piniero. He needs five field goals to match the career-high 36 field goals he had in 2021.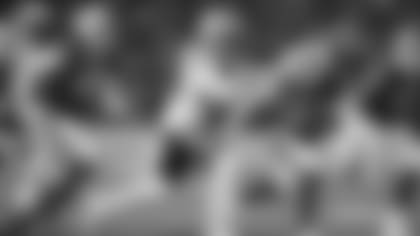 TELEVISION: This week's game will be broadcast by CBS and can be seen locally on WBZ-TV Channel 4. Jim Nantz will handle play-by-play duties with Tony Romo as the color analyst. Tracy Wolfson will report from the sidelines. The game will be produced by Jim Rikhoff and directed by Mike Arnold.
LOCAL RADIO: 98.5 The Sports Hub is the flagship station for the Patriots Radio Network. A complete listing of the network's 33 stations can be found here. Play-by-play broadcaster Bob Socci will call the action along with former Patriots quarterback Scott Zolak, who will provide color analysis. The games are produced by Marc Cappello.
NATIONAL RADIO: This week's game will be broadcast by Sports USA. Josh Appel will handle play-by-play duties with Brandon Noble providing analysis.