WEEK 15 · Sun 12/20 · 1:00 PM EST
Patriots
New England Patriots
AT
The New England Patriots will travel to South Florida for their final regular season road game to face the Miami Dolphins for their second meeting of the season. The Patriots beat Miami in the season opener, 21-11, at Gillette Stadium.
Following the Miami game, the Patriots will return to Foxborough to close out the regular season with home games against the Buffalo Bills and New York Jets. It will be the sixth time the Patriots close out a regular season with at least three straight contests against division foes: 1971 (four straight), 1975 (five straight), 1981 (three straight), 1987 (three straight) and 2014 (three straight).
The New England Patriots and Miami Dolphins will square off for the second of the two scheduled meetings in 2020. The Patriots hosted Miami in the 2020 season-opener and came out on top of a 21-11 decision on Sept. 13. The two teams have split the series in each of the last three seasons. The Patriots will be looking for their 11th series sweep of Miami in team history, their first since the 2016 season and their 7th under head coach Bill Belichick.
The Patriots have had the upper hand at home against Miami, holding a 36-18 record in games played in New England in the regular season, including a 16-3 record at Gillette Stadium. But the Patriots are 16-37 all-time in the regular season at Miami.
The Dolphins and Patriots met for the first time in 1966 and began playing twice a year during the 1967 regular season, except in 1982 during a players' strike.
The two have played three times in the postseason with New England holding a 2-1 advantage.
MIAMI 56, NEW ENGLAND 54
(Including New England 2, Miami 1 in Playoffs)
Record in New England: 37-18 (Incl. 1-0 in playoffs)
Record in Foxborough 35-16 (1-0)
Record in Boston 2-2
Record in Miami: 17-38 (Incl. 1-1 in playoffs)
Record at Dolphins / Hard Rock 13-20
Record at Orange Bowl 3-18 (1-1)
Record in Tampa* 1-0
Season Sweeps: Patriots 10, Dolphins 13
Season Splits: 29 (Most recent 2019)
Bill Belichick vs. Miami: 26-17 (26-15 with New England)
*A Miami home game was played in Tampa in 1969.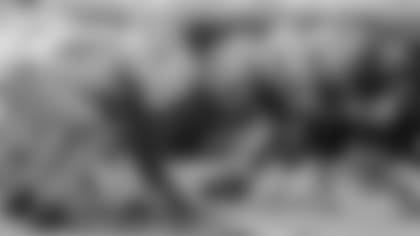 SCOUTING THE MATCHUPS
When the Patriots run - Edge: Dolphins
This was a major advantage for the Patriots way back in the season opener when Cam Newton surprised the Dolphins with a variety of zone reads and other designed runs. Newton piled up 75 yards on 15 carries and picked up his first two rushing touchdowns of the season. That game remains his best rushing performance of the year. The 15 carries are a season high, and the 75 yards came just 1 short of his total in a loss against Denver when a 38-yard scramble greatly enhanced his numbers on an otherwise drab performance. Miami will no doubt be more prepared for Newton and will focus on Damien Harris and Sony Michel, the two ball carriers the Patriots have leaned on in recent weeks. The Dolphins numbers stopping the run are not impressive: 120.2 yards per game (22nd) and 4.6 per rush (25th). Linebackers Elandon Roberts and Kyle Van Noy both missed the Chiefs game last week, which made life more difficult for the Dolphins front. But Miami coach Brian Flores and his staff have done a nice job of limiting opponents and preventing long drives, which has helped the unit post the second-best scoring defense in football at 18.8 points per game. The Patriots will likely continue their efforts to establish the running game, but Miami should be more prepared for that approach this time and hold Newton and the backs in check.
When the Patriots pass - Edge: Dolphins
New England didn't throw often in the opener but when Newton took to the air he found great success off play action. That was especially true at the start of the third quarter when he directed an impressive touchdown drive with several short, quick throws that kept Miami's aggressive secondary off balance. But the Patriots passing game has fallen on hard times since, and Newton hasn't been able to recreate that magic too often over the balance of the season. Miami's numbers on pass defense are also largely pedestrian, allowing 242 yards per game (18th) and over 7 yards per pass (23rd). The great equalizer here has been Xavien Howard, the league leader in interceptions with nine including one in each of the last five games. Behind Howard the Dolphins rank third in interception rate and first in third down defense, allowing just 33 percent. Byron Jones plays opposite Howard with Nik Needham handling the nickel role. Safeties Eric Rowe and Bobby McCain have been solid, although McCain was forced to leave the Chiefs game and was replaced by Brandon Jones. Miami also has been able to dial up some pressure with Van Noy and Emmanuel Ogbah leading the way. That was a problem for the Patriots in Los Angeles, and Flores will look to exploit that. Either way, the Patriots don't have enough weapons to earn the edge here, even if Julian Edelman is activated off injured reserve and returns to action.
When the Dolphins run - Edge: Patriots
Miami has had trouble running the ball all season long, and that was before the backfield was beset with injuries. On Sunday against Kansas City, Flores was forced to turn to DeAndre Washington, who finished with 35 yards on 13 carries. As a team Miami averages 95 yards per game (27th) and ranks dead last with an average of 3.6 yards per carry. Myles Gaskin sat out the Chiefs game while on the reserve-COVID list. Matt Breida is also dealing with COVID-related issues. Salvon Ahmed filled in briefly but also missed the Kansas City game, leaving the Dolphins with a very limited set of alternatives in the running game. That's good news for a Patriots team that was gashed for four full quarters by the Rams physical front and rookie running back Cam Akers, who piled up 171 yards on the ground in a dominant performance. The Patriots had shown signs of improvement in that area in recent weeks with Lawrence Guy, Adam Butler, Ja'Whaun Bentley and Terez Hall performing well. The problems against the run should disappear against this Dolphins attack that also could be missing left guard Ereck Flowers, who missed the KC game with an ankle injury. Given the Dolphins struggles coupled with the multitude of injuries, the Patriots should be able to take away the run and make Miami one dimensional, as it has been for the most part all season.
When the Dolphins pass - Edge: Patriots
Rookie Tua Tagovailoa has shown flashes of brilliance since taking over for veteran backup Ryan Fitzpatrick back in Week 8. Tagovailoa has been worked in slowly but in recent weeks he's been asked to do more and more for a Dolphins offense that has been missing many of its key parts. His top receiver is DeVante Parker, who left the Chiefs loss in the second quarter with a leg injury. Preston Williams is on injured reserve, and his top tight end Mike Gesicki suffered a shoulder injury last week and did not return. Despite that, Tagovailoa still mounted a spirited comeback late and wound up throwing for a career-high 316 yards in a 33-27 loss. The Patriots secondary has been pretty solid for the most part, and Bill Belichick has generally feasted on rookie quarterbacks during his time in New England. Tagovailoa has been able to avoid turnovers in his short stint at the helm (just one interception) but with many of his weapons either out or at well below 100 percent, look for Belichick to dial up some pressures and coverages he has yet to see.
Special Teams - Edge: Patriots
This game will be a matchup of two solid special teams units. Both teams are strong in the kicking game with Miami's Jason Sanders in the midst of a solid season. He is 30 of 32 on field goals and is perfect on all 30 PATs. Nick Folk continues to enjoy a strong run of success having now made 20 straight field goals on the year. Both team are also solid in the punting department with Jake Bailey and Miami's Matt Haack. Haack has just two touchbacks and 22 punts downed inside the 20 on 55 attempts while Bailey has been one of the Patriots best performers all season. Gunner Olszewski has provided a lift in the punt return department lately as he looks to continue to give the offense help in terms of field position. Jakeem Grant has done the same for the Dolphins all season, averaging 11.5 yards per return. Grant also handles kickoffs for the Dolphins but hasn't gotten as many chances to make plays in that area, and he's also dealing with a hamstring injury that could keep him out of Sunday's game. The Patriots special teams have been real strong over the past month and that should continue in South Florida.
Table inside Article

| 2020 REGULAR SEASON | NEW ENGLAND | MIAMI |
| --- | --- | --- |
| Record | 6-7 | 8-5 |
| Divisional Standings | 3rd | 2nd |
| Total Yards Gained | 4,328 | 4,204 |
| Total Offense (Rank) | 332.9 (24) | 323.4 (27) |
| Rush Offense | 147.5 (5) | 95.2 (27) |
| Pass Offense | 185.4 (29) | 228.2 (22) |
| Points Per Game | 21.3 (26T) | 25.4 (15) |
| Total Yards Allowed | 4,453 | 4,710 |
| Total Defense (Rank) | 342.5 (10) | 362.3 (18) |
| Rush Defense | 124.0 (23) | 120.2 (22) |
| Pass Defense | 218.5 (8) | 242.1 (18) |
| Points Allowed / Game | 21.5 (7) | 18.8 (2) |
| Possession Avg. | 30:19 | 30:34 |
| Sacks Allowed / Yards Lost | 28/166 | 28/157 |
| Sacks Made / Yards | 19/126 | 34/293 |
| Total Touchdowns Scored | 31 | 34 |
| Penalties Against / Yards | 50/442 | 60/499 |
| Punts / Avg. | 40/48.8 | 55/41.3 |
| Turnover Differential | +1 (15T) | +10 (2T) |
Since Bill Belichick became Patriots head coach in 2000, New England is 26-15 (.634) against Miami.
Since 2000, the Patriots are 95-32 (.748) against AFC East opponents. New England is 26-15 against the Dolphins over that span, 31-10 against the New York Jets and 35-6 against the Buffalo Bills. The Patriots were 3-1 against Indianapolis from 2000 through 2001 when they were in the AFC East.
The Patriots have not been swept in their season series with a divisional opponent since 2000, when they lost both games to Miami and also to the New York Jets.
C - Ted Karras - (2016-19)
LB/FB - Elandon Roberts (2016-19)
DB - Eric Rowe (2016-18)
LB - Kyle Van Noy (2016-19)
GM Chris Grier - Coaching Intern (1994), Regional Scout (1995-99).
HC Brian Flores – Scouting Ast. (2005-06), Pro Scout (2006-07), Assistant Coach (2010-12), Safeties (2012-15), Linebackers (2016-18).
DC Josh Boyer - Defensive Assistant Coach (2006-18)
TE Coach George Godsey – Offensive Assistant (2011), Tight Ends coach (2012-13)
D Line Coach Marion Hobby – DL (1990-92)
Quality Control Mike Judge - Coaching Assistant (2005-06)
The New England rushing attack enters this week fifth in the NFL, averaging 147.5 rushing yards per game (1,918 total rushing yards), on pace for 2,361 rushing yards for the season. That would rank fourth in team annals behind the 3,165 rushing yards in 1978, 2,948 in 1976 and 2,605 in 1983.
The Patriots are averaging 4.49 yards per rushing attempt (427 rushes for 1,918 yards). If the team holds that pace, it would mark the fifth-highest average in team history.
Damien Harris (3) and Sony Michel (1) have combined for four 100-yard rushing performances so far in 2020, the most since 2007 (5).
Jake Bailey is first in the NFL with 46.1 net yards per punt. If that holds, Bailey would set a new Patriots single-season record. Zoltan Mesko currently holds the record after averaging 41.5 net yards per punt in 2011 (minimum 40 punts).
Bailey's gross punting average is 48.8 yards per punt, fourth in the NFL in 2020. If it holds it would be the highest in team history. Zoltan Mesko set the team record by averaging 46.5 yards per punt in 2011.
Bailey's punting in 2020 has allowed just 46 return yards so far in 2020, the fewest yards allowed by any team. The Patriots record for fewest punt return yards allowed in a season is 75 in 2007.
Entering this week's game, Patriots K Nick Folk has successfully converted 21 consecutive field goal attempts, now the second-longest streak of his career, behind the 23 consecutive field goals made in 2013 when Folk played for the New York Jets. Overall, Folk now has seven streaks of 10 or more consecutive field goal conversions in his career. After missing his first two field goal attempts of the 2020 season, Folk has not missed since, successfully connecting on 21 straight attempts.
Folk enters this week 21-of-23 on field goal attempts in 2020, good for a 91.3 percent conversion rate. Stephen Gostkowski holds the single season club record when he converted 35-of-37 field goals in 2014, good for a 94.6 conversion rate.
Damien Harris is averaging 5.04 yards per carry (137 rushing attempts for 691 yards) in 2020. Four Patriots have finished with at least a 5.0-yard average (minimum 100 attempts) in a single season. If Harris holds his current pace, he will finish tied with the fourth-highest single-season rushing average in team history.
DB Ron Hall set a Patriots franchise record in 1964 with 13 takeaways (11 interceptions, 2 fumble recoveries) in a single season. J.C. Jackson has recorded seven interceptions and recovered two fumbles for nine takeaways in 2020, becoming the third Patriot with at least nine takeaways in a single season since 1990. CB Asante Samuel (10 interceptions) has the team mark for most takeaways in a single season under Bill Belichick as Patriots head coach.
Jackson's seven interceptions rank second in the NFL this season behind the nine interceptions by Miami's Xavien Howard.
Cam Newton has scored 11 rushing touchdowns in 2020, tied for third in the NFL overall. With one more rushing touchdown, he will tie former Patriots QB Steve Grogan for the Patriots team record for most rushing TDs in a season by a QB. He set the NFL record for rushing touchdowns by a QB in a single season with 14 in 2011.
Newton is the only QB in NFL history with three double-digit rushing touchdown seasons.
Newton has four multi-rush TD games so far this season, most by a QB in a single season in NFL history.
Steve Grogan set a Patriots QB record in 1978 with 81 rushing attempts for 539 yards. Newton currently has 113 carries for 451 yards and is on pace for 139 rushing attempts for 555 yards.
Gunner Olszewski currently leads the NFL with a 20.6 punt return average on 14 punt returns for 289 yards. The NFL record for highest punt return average in a single season belongs to Herb Rich of the 1950 Baltimore Colts, who returned 12 punts for 276 yards, good for a 23.0 yard average (minimum 12 returns).
The Patriots single-season record for highest punt return average belongs to Julian Edelman, who carried a 15.5 yard return average in 2012.
James White needs two receiving touchdowns to tie Larry Garron (26) for the most in franchise history by a running back.
White's 358 career regular season receptions rank ninth in team history. He needs six more receptions to move past Irving Fryar (363) into eighth place.
Since White became a regular contributor on offense in 2015, he has more receptions (353), receiving yards (3,053) and receiving touchdowns (24) than any other running back in the NFL.
New England will improve on their NFL-best 93-26 record against division opponents since 2001.
And a player eclipses 100 yards rushing, the team will improve to 54-3 since the 2000 regular season when a player rushes for at least 100 yards.
And the team does not commit a turnover, New England will win its 73rd game since 2008 without committing a turnover. The Patriots enter Week 15 with a 72-10 record in zero turnover games since 2008.
TELEVISION: This week's game will be broadcast by CBS and can be seen locally on WBZ Channel 4. Ian Eagle will handle play-by-play duties with Charles Davis as the color analyst. Evan Washburn will work from the sidelines. The game will be produced by Mark Wolff and directed by Bob Fishman.
SATELLITE RADIO: SIRIUS: 119 (NE), 136 (Mia) - XM: 386 (NE), 230 (Mia)
NATIONAL RADIO: Thursday's game will be broadcast to a national audience on Sports USA. Josh Appel will call the with game with Doug Plank providing analysis.
LOCAL RADIO: 98.5 The Sports Hub is the flagship station for the Patriots Radio Network. A complete listing of the network's 38 stations can be found here. Play-by-play broadcaster Bob Socci will call the action along with former Patriots quarterback Scott Zolak, who will provide color analysis. The games are produced by Marc Cappello.