NEW ENGLAND PATRIOTS (4-0) AT WASHINGTON REDSKINS (0-4)
Sunday, October 6 at 1:00 PM ET. FedEx Field (82,000)
The New England Patriots will begin two consecutive games against NFC East opponents when they travel to Washington to face the Redskins this week. Following Sunday's matchup with the Redskins, the Patriots return to Gillette Stadium to face the New York Giants in a Thursday Night Football Game on Oct. 10.
Since the 2002 season, New England owns a 54-14 (.794) record against NFC teams, the best inter-conference record in the NFL during that time.
The New England Patriots and the Washington Redskins will meet in the regular season for the 11th time in team history and for the only the fourth time at Washington. The Patriots have won the last three games against the Redskins, including a 27-10 win in the last meeting on Nov. 8, 2015, at Gillette Stadium. The Patriots have outscored Washington 113-44 in those three consecutive wins.
While the regular-season matchups have been infrequent, the Patriots and Redskins have met in the preseason 22 times.
Washington leads the all-time regular-season series, holding a 6-4 advantage. After the Patriots won the first game of the series in 1972, they lost the next six meetings, before going on the current three-game winning streak dating back to 2007.
The Patriots earned their first regular-season win in Washington in the most recent meeting between the two teams at FedEx Field, when the Patriots defeated the Redskins, 34-27, on Dec. 11, 2011.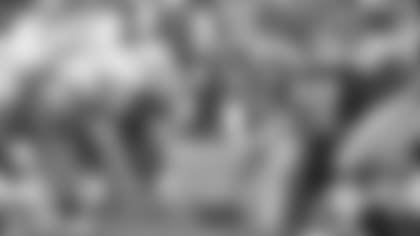 When the Patriots run - Edge: Patriots
Through the first month of the season the Patriots running game has been a major disappointment. There are some factors involved in that, most notably injuries to fullback James Develin and members of the offensive line, but the fact remains that New England hasn't been able to generate much of anything on the ground. Sony Michel averages less than 3 yards per carry and as a team that number is just a hair above that mark at 3.2. In order for the offense to gain some measure of balance the ground game will need to improve, and the perfect opponent for that is on deck – the Washington Redskins. Washington is allowing 147.5 yards per game on the ground, and that's coming off a game in which they allowed 164 rushing yards to the Giants without their star running back Saquon Barkley. Clearly this is a game the Patriots should be able to show some progress in getting the running game started. Michel hasn't had a lot of room to get started but he also hasn't made many tacklers miss or picked up much after contact. He could show more decisiveness and in turn could use more help from the big guys up front. The Redskins should provide some opportunities for that to happen.
When the Patriots pass - Edge: Patriots
Tom Brady rarely offers up a pair of subpar games back to back, and he's coming off one of the worst of his storied career. That doesn't bode well for a Redskins secondary that actually hasn't performed badly this season in terms of yards despite allowing a completion rate of almost 78 percent. Josh Norman is as confident as any corner in the league and his physical style could cause some problems for a less-than-100 percent Julian Edelman or whichever Patriots receiver they decided to use him on. Expect Brady to utilize his backs – perhaps Rex Burkhead – more frequently if things don't improve significantly on the outside early on. Washington doesn't get much pressure on the passer so Brady figures to settle into the game a bit easier than against the Bills, and that could allow him to get comfortable. Regardless, he will need more from both Phillip Dorsett and Josh Gordon, who had trouble getting open consistently in Buffalo. As we stated, Brady doesn't offer up stinkers on a regular basis so look for a strong bounce back from the GOAT on Sunday.
When the Redskins run - Edge: Patriots
Speaking of things that don't happen all that often, the Patriots defense doesn't allow many 100-yard rushers. Frank Gore accomplished that feat Sunday, but Washington averages less than 50 yards per game on the ground so a repeat performance by fellow veteran Adrian Peterson this week would appear quite unlikely. Peterson averages 2.7-yards per rush and has been a non-factor, mostly due to the deficits the Redskins have often been in this season. It hasn't helped that Derrius Guice went down with a meniscus injury, leaving Peterson to carry the load alone. Neither has the holdout of perennial Pro Bowl left tackle Trent Williams. The Patriots front got moved around at times in Buffalo but that hasn't been the case for the most part this season. Despite Gore's excellent outing, the Patriots allow just 61.3 yards per game on the ground. Washington might try to establish Peterson early after watching Gore have success, but the Patriots aren't likely to allow that to be a problem two weeks in a row.
When the Redskins pass - Edge: Patriots
Embattled Redskins coach Jay Gruden has been under fire throughout the season, and much of that has to do with the quarterback situation. After losing the solid if unspectacular Alex Smith to a gruesome broken leg late last season, the Redskins brought in veteran journeyman Case Keenum to mind the shop until rookie first-round pick Dwayne Haskins is ready to take over. Keenum struggled for the most part over the first three-plus games and finally Haskins replaced him last week against the Giants. Haskins showed flashes but also tossed three picks in his debut, leading to some criticism of Gruden for throwing the rookie in before he was ready. Keenum had been underwhelming but had his team competitive over the first three games with seven touchdowns and four picks for a 93.7 passer rating. Gruden could use both again on Sunday, or perhaps turn to veteran backup Colt McCoy, but regardless it will be tough to crack the outstanding work the Patriots secondary has turned in. Paul Richardson, Terry McLaurin and tight end Vernon Davis see the bulk of the passes but running back Chris Thompson is the team's leading receiver with 20 catches for 251 yards. That group shouldn't put much stress on a secondary that leads the NFL with 10 picks in just four games, including four in Buffalo.
Special Teams - Edge: Redskins
One area the 0-4 Redskins have performed well in is special teams. Their coverage units have been solid and Dustin Hopkins has missed just one kick all season, a 43-yarder on Monday night against the Bears. Punter Tress Way has a net average of 48.5 yards on 16 kicks, an indication of the excellent work done by the coverage team. Conversely, Stephen Gostkowski is in the midst of the worst stretch of his career having missed an NFL-high four PATs as well as a field goal. Rookie Jake Bailey has been excellent, even if he's gotten more work than what is normally expected out of a Patriots punter. Neither side has generated much in the return game, but the Patriots turned in a huge play last week when J.C. Jackson blocked a Corey Bojorquez punt that turned into a Matthew Slater touchdown and ultimately was the difference in the game. Gostkowski is definitely fighting through some mental hurdles and now will be kicking on grass, which at times has caused some concerns.
Table inside Article

| 2019 REGULAR SEASON | NEW ENGLAND | WASHINGTON |
| --- | --- | --- |
| Record | 4-0 | 0-4 |
| Divisional Standings | 1st | 4th |
| Total Yards Gained | 1,449 | 1,185 |
| Total Offense (Rank) | 362.3 (15) | 296.3 (28) |
| Rush Offense | 91.3 (24) | 49.8 (31) |
| Pass Offense | 271.0 (9) | 246.5 (16) |
| Points Per Game | 30.5 (5) | 16.5 (28t) |
| Total Yards Allowed | 972 | 1,597 |
| Total Defense (Rank) | 243.0 (1) | 399.3 (28) |
| Rush Defense | 61.3 (2) | 147.50 (29) |
| Pass Defense | 181.8 (2) | 251.8 (18) |
| Points Allowed / Game | 6.8 (1) | 29.5 (31) |
| Possession Avg. | 32:54 | 26.:07 |
| Sacks Allowed / Yards Lost | 4/23 | 9/91 |
| Sacks Made / Yards | 18/113 | 5/31 |
| Total Touchdowns Scored | 15 | 8 |
| Penalties Against / Yards | 28/237 | 39/259 |
| Punts / Avg. | 22/45.9 | 16/52.3 |
| Turnover Differential | +6 (1t) | -3 (25t) |
New England's victory over Washington in 2011 was their first win in Washington, the only NFL city that the Patriots had never won on the road. The Patriots are now 1-2 in the nation's capital.
OC Kevin O'Connel - Quarterback (2008 - 09)
Senior Offensive Assistant Matt Cavanaugh - Quarterback (1978 - 82)
ILB Coach Rob Ryan - Linebackers Coach (2001 - 03)
ILB Jon Bostic - Linebacker (2015)
Head Coach Bill Belichick - Raised in Annapolis, Md.
LB Ja'Whaun Bentley - Grew up in Glenarden, Md. (11.7 miles outside of D.C.).
TE Jordan Reed - Attended New London High School (Connecticut)
The Patriots will improve to 5-0 for the fifth time in team history and the fourth time under Bill Belichick. The franchise has previously started 5-0 in 1974, 2004, 2007 and 2015.
The Patriots will extend their NFL record for the most regular-season wins in a decade (2010-present) to 118. The Patriots will also extend their record for the most total wins in a decade to 134, including the playoffs (2010-present).
The Patriots will improve to 3-0 on the road in 2019, matching their road win total from the season prior. The 2018 Patriots finished 3-5 on the road in the regular season.
The Patriots will improve their record against the NFC to 55-14 (.797) since 2002, an NFL best for inter-conference games during that time.
The Patriots will earn their 104th win on the road since 2000, improving to 104-51 (.671) during that span. They will also improve to 127-76 (.626) on the road since 1994 when Robert Kraft purchased the team, which is the best regular-season road record in the NFL in that time.
Belichick will earn his 266th regular-season win, behind Don Shula (328) and George Halas (318). It will also mark his 297th all-time win (regular and postseason), which is third behind Shula (347) and Halas (324).
... and score 40 or more points, Belichick will improve to 41-0 since 2000 when leading the Patriots to a 40-point outing.
Brady will earn his 53rd win against the NFC, an NFL record for inter-conference wins since the 1970 merger.
Brady will earn his 95th road victory in the regular season, extending his own NFL record. Peyton Manning is second with 85 road wins.
Brady will claim his 212th regular-season victory, second-most in NFL history.
Brady will earn his 242nd career victory (including postseason), extending his NFL record. Peyton Manning is second with 200 career wins.
The Patriots defense have had at least five sacks in three straight games, a feat they've accomplished on four prior occasions (1964, 1977, 1985, 1997). They will look to set a new franchise record with their fourth 5-sack game against the Redskins.
The Patriots defense has not allowed a passing touchdown in the first four games of the season. The last team to go five straight games without allowing a passing touchdown was the Cleveland Browns in 1988.
Since 2001, the Patriots are 93-13 (.877) when they do not turn the ball over and 88-2 (.978) with a positive turnover margin. In 2019, the Patriots are tied with Chicago for the league lead with a +6 turnover margin through four weeks.
The Patriots defense is on pace to meet or set new NFL records in 2019 in multiple categories, including interceptions and sacks. With 10 interceptions -- twice more than any other team through four weeks of play -- they are on pace to surpass the 1986 49ers mark of picks. And with 18 sacks through the first quarter of the season, they are on pace to match the 1984 Bears record of 72.
Since the beginning of the 2017 season, the Patriots have limited opponents to eight or fewer fourth-quarter points in 32-of-36 games, including four straight games in 2019.
The Patriots defense is allowing opponents to convert on 13.5 percent of third down plays in 2019, the league best. Against the Jets in Week 3, they did not allow a single third-down conversion, a feat they've accomplished five times since 2000. Only five teams have managed a 0.0 third down percentage twice in the same season: Packers (2005), Eagles (2009), Giants (2010), Dolphins (2011) and Saints (2013).
TELEVISION: This week's game will be broadcast by CBS and can be seen locally on WBZ-TV Channel 4. Greg Gumbel will handle play-by-play duties with Trent Green as the color analyst. Melanie Collins will work from the sidelines. The game will be produced by Ken Mack and directed by Suzanne Smith.
LOCAL RADIO: 98.5 The Sports Hub is the flagship station for the Patriots Radio Network. A complete listing of the network's 38 stations can be found here. Play-by-play broadcaster Bob Socci will call the action along with former Patriots quarterback Scott Zolak, who will provide color analysis. The games are produced by Marc Cappello.